 In times of more flexible working hours, it is often difficult for HR to track which employee worked at which times and whether this corresponds to the contractually agreed number of hours. Time recording is an important tool for this. This may be recorded by employers without having to obtain consent. Important: This only applies to general attendance itself, time recording of other data, e.g. the length of stay in certain rooms, is generally permissible, but only if the employee has agreed to the recording of this data in advance.
How does time recording work?
There are various ways to record the time. The old-fashioned way would be to use punch cards to record time. Self-managed lists are also a possibility. However, these manual options have the drawback that manual read-out takes time and binds resources.
It's faster and more reliable with a digital solution. "Punching in" is only done in a figurative sense. At a terminal, you can "check in" for time recording – with a chip, fingerprint or even with a smartphone, where you can generate a code via an app and then have it scanned.
What are the advantages of digital time recording for companies?
There are various advantages. One point is the susceptibility to errors associated with manual time recording, which is virtually eliminated in digital time recording. In addition, automatic recording – especially in HR – saves time, which can be used profitably elsewhere.
If you have your employees' consent to this, time recording also has other advantages: Project-related time can be recorded, which can be easily assigned to projects and activities and the time they take, thus saving insights such as these to "learn" from them for subsequent projects.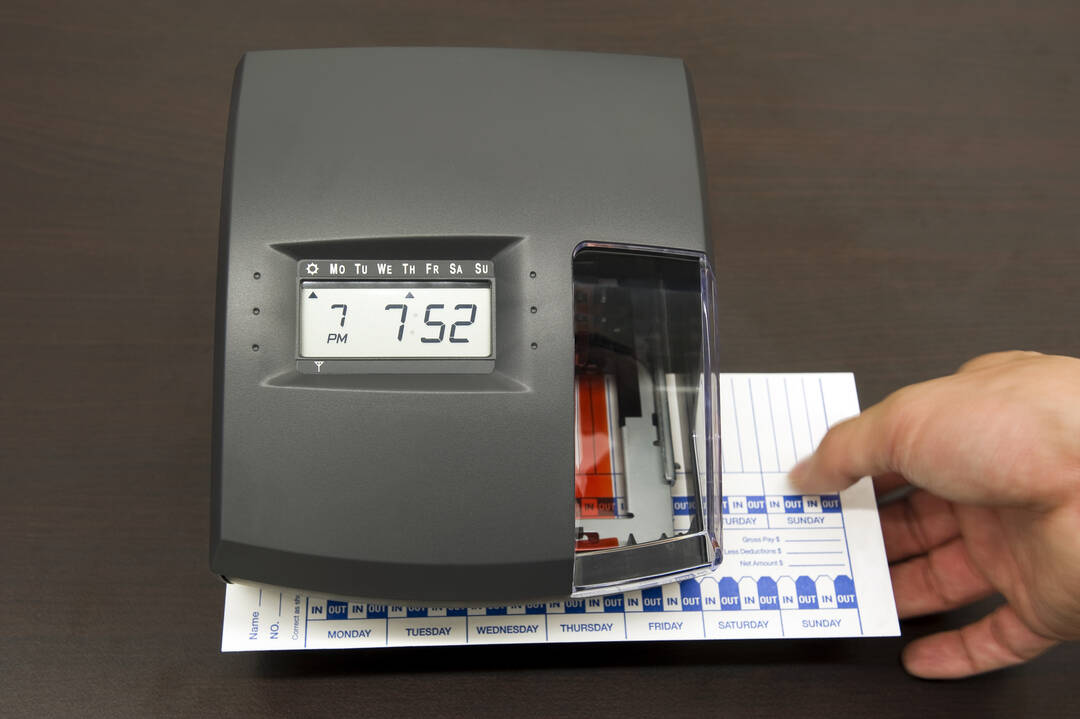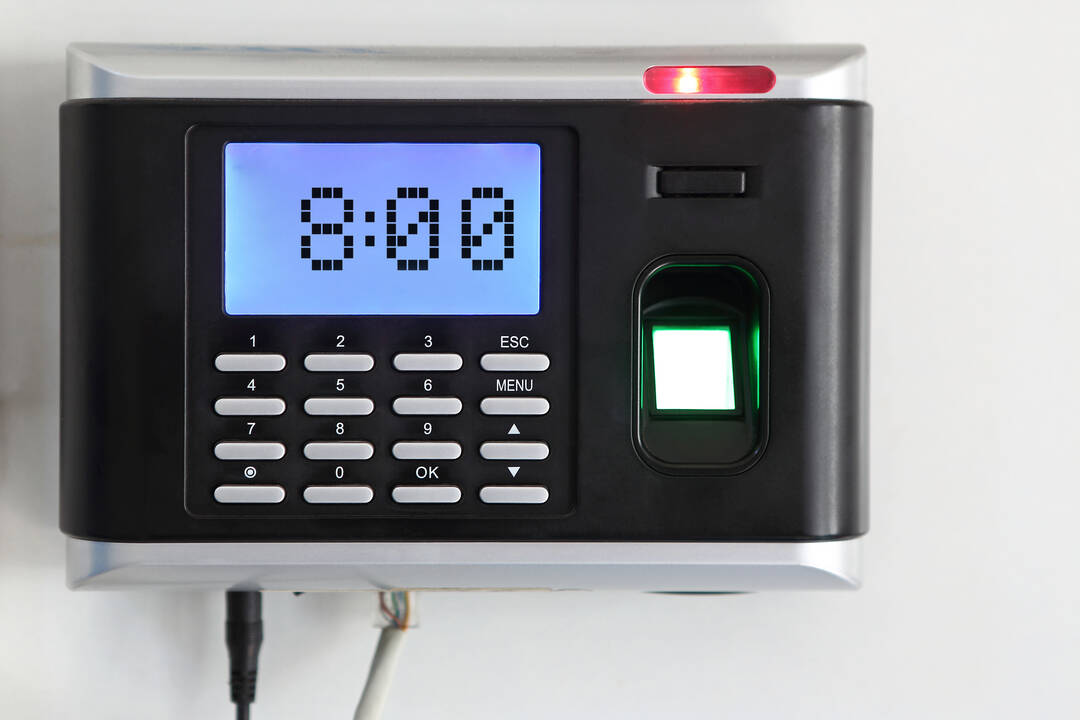 How much does digital time recording cost?
Here it is a question of perspective. If you first look at the initial costs of installing a digital time recording solution, the corresponding costs will be high. However, this is a short-sighted way of thinking, as it will not take long before the costs of installation are recovered.
In the medium and long term, there will be more of a cost saving. For example, by relieving the burden on employees in HR in time recording, as was already described at the beginning. If project-related data is also recorded, costs can also be saved here thanks to optimised work processes acquired by time recording.
As you can see, the installation involves a higher investment at the outset, but this is amortised firstly by the advantages mentioned, but secondly by the low running costs.
Usage in combination with a digital locking system?
If your time recording process is carried out, for example, with smart cards, you can also use these cards for access authorisations to your premises in addition to time recording, without the need for a second medium. With a digital locking system, you benefit from many advantages such as security, flexibility and convenience. In addition to simplifications such as multiple use of access media, risks such as key losses are also eliminated, as lost locking media can easily be blocked in the system.
Are you thinking about a digital locking system? You can find detailed information at www.simons-voss.com. Do you have any questions? No problem, just contact us, we will be happy to help you by phone and e-mail.