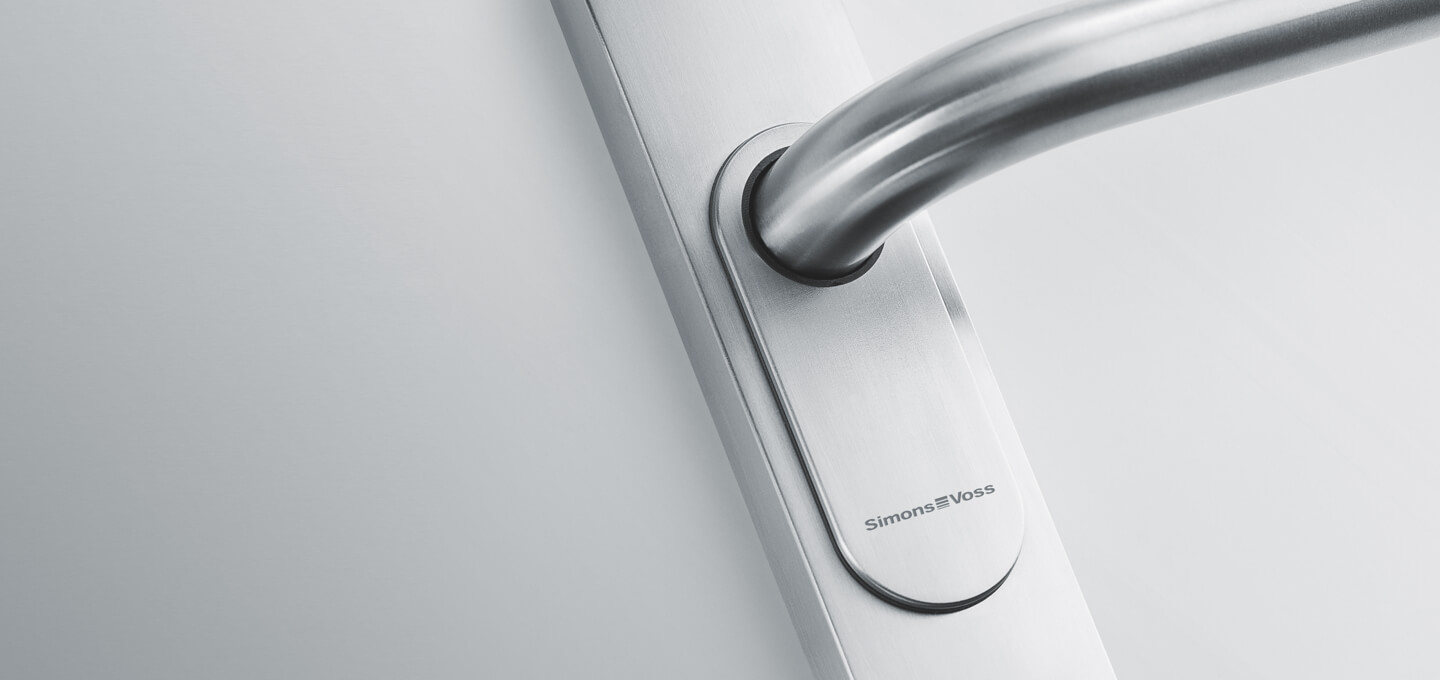 Smart Door Handle
No key, no thumbturn. Intelligent, low maintenance yet high security from SimonsVoss.
No key, no turning the thumb turn - just press the transponder button or hold the SmartCard in front of the door fitting. Then all you have to do is press the handle and you can open the door. If you're authorised.
Advantages of our digital door fitting
Eminently suitable for outdoor use
Simple SnapIn mounting with a single screw
Wide range of variants and accessories, e. g. different mounting types, various handles and covers
Can be operated with transponder and SmartCard
Can be networked without wiring
Available with DoorMonitoring function, i.e. security-relevant information is forwarded to a central control station, for example.
Equip doors with the SmartHandle electronic door fitting now
Our smart door fitting variants in brief:
▶ SnapIn
SmartHandle with snap-in installation is the ultimate innovation: A door fitting that is attached to the door without wiring or drilling. So without dirt and any damage to the door and frame.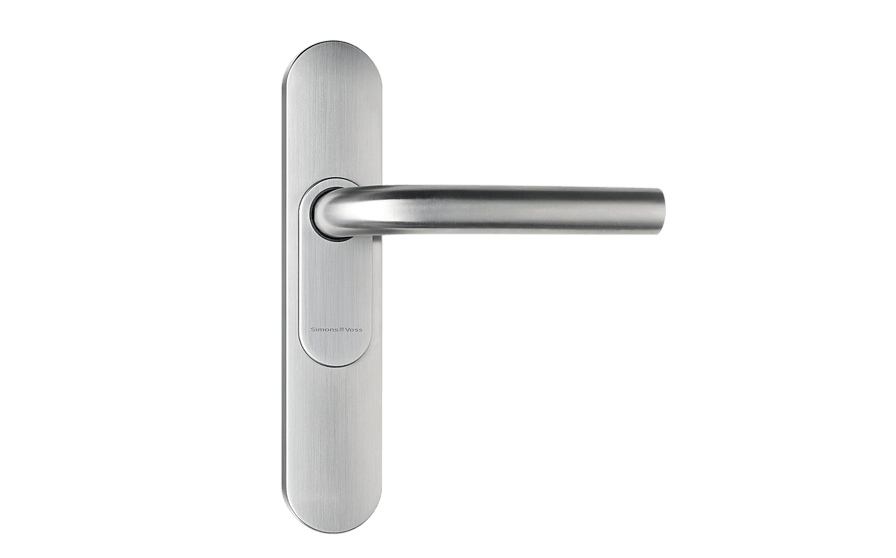 ▶ Conventional mounting
Our version of the SmartHandle digital door fitting for conventional installation with screws.
▶ Conventional mounting with MO
Our SmartHandle design for conventional fitting installation with screws and the option of also installing a mechanical cylinder. It is used, for example, for particularly heavy doors or when an additional mechanical cylinder is required for closing.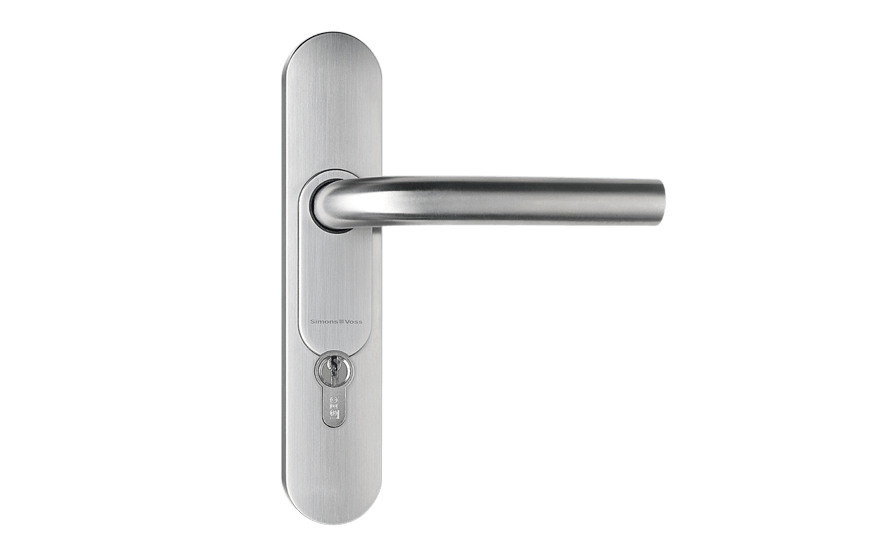 ▶ DoorMonitoring
When you use the SmartHandle electronic door fitting with the door monitoring function, three integrated sensors constantly check the door status. Security-relevant information such as door open or door closed and deadbolts extended or not are transmitted to the control centre. Even exceeded time limits on an open door or a forced break-in are detected and reported.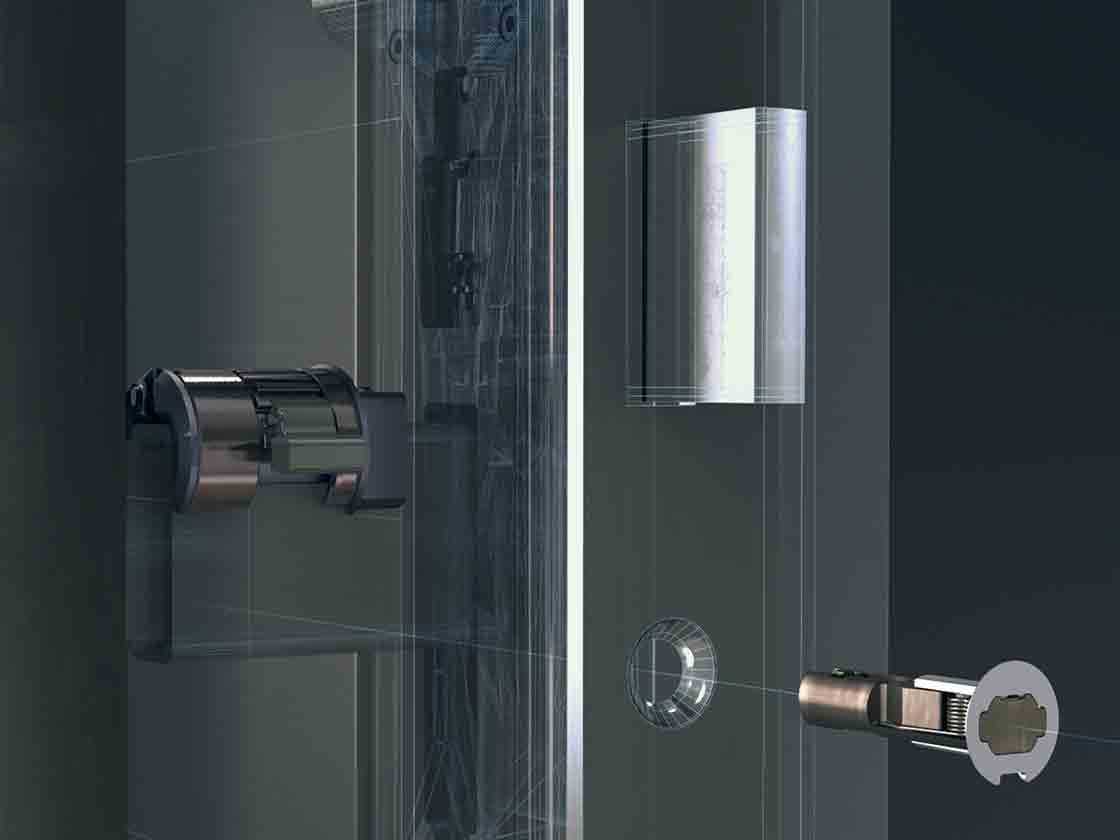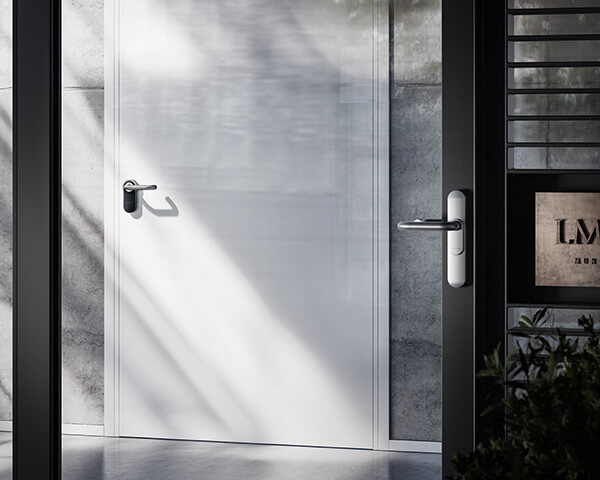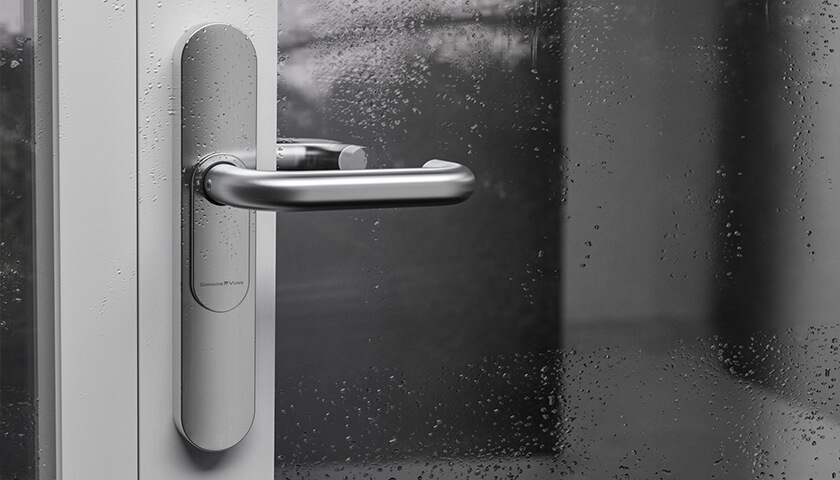 More information on our different locking systems
Would you like to learn more about our products and product variants?
Browse through our product catalogue or contact your SimonsVoss specialist retail partner.