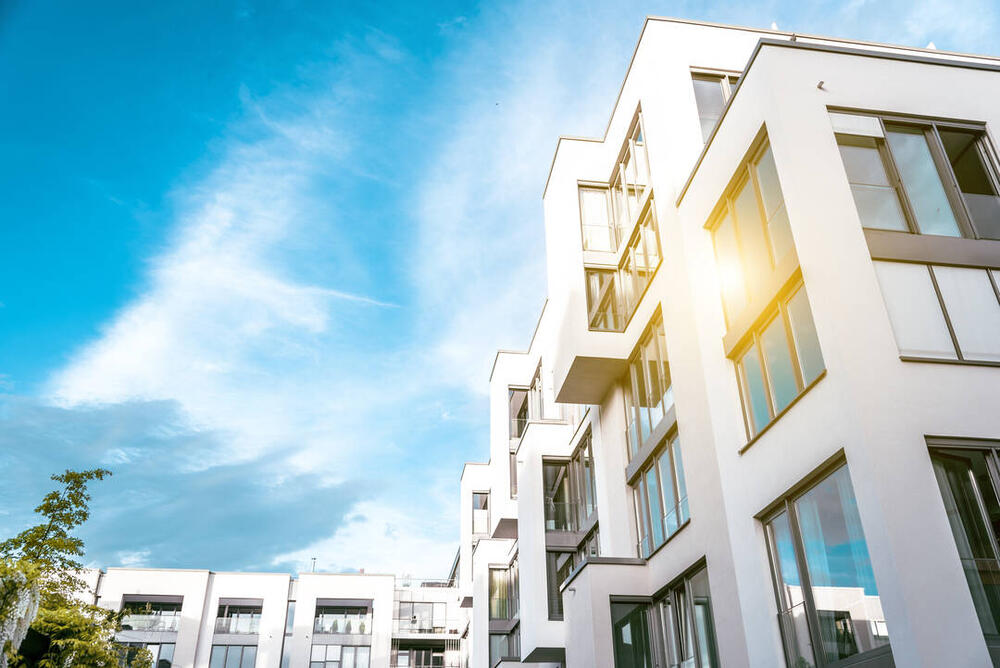 Keyless Entry Systems for Property Management
Keyless entry systems for property management One keyless solution for multiple properties
When you're a building manager the safety and security of the tenants and staff onsite is of utmost importance. Ensuring that the right security measure is in place is crucial to creating a safe and secure environment for the well-being of your tenants.
Residents need to be able to enter the building easily - not only individual units but also communal areas such as gyms, laundry rooms or parking garages. In most cases, you'll want to limit access for staff to areas such as boiler rooms, lift machine rooms or cleaning supply rooms.
Managing access to large properties that have various people coming and going on a daily basis is challenging. Building managers face the challenge of keeping track of staff keys, residents' keys, and keys that may have been lost or copied - this poses a potential threat to the safety of residents.
SimonsVoss Keyless entry systems for property management provide a solution that enables you to restrict access and monitor security to provide your residents with the knowledge that their belongings and families are secure and protected at all times.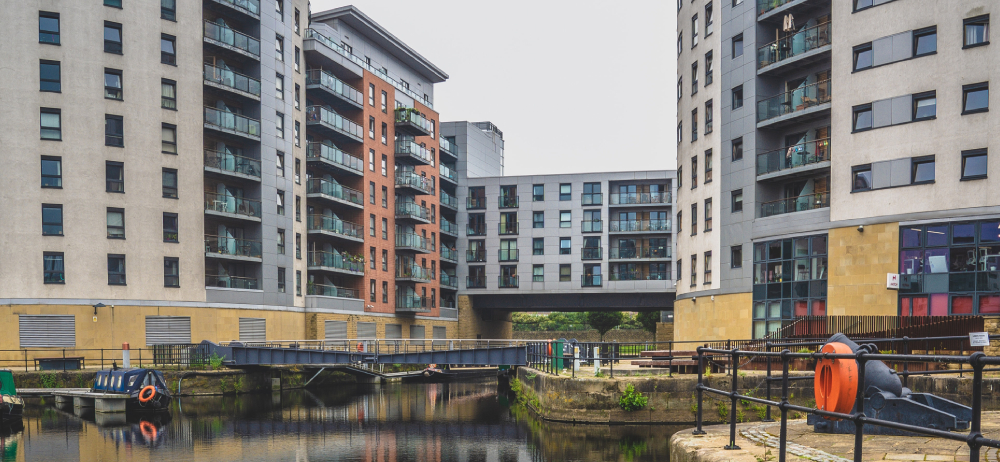 Keyless Access for staff on all properties
Unlimited security, easy access and increased visibility
The keyless entry solution allows you to control which areas on the property staff and workers have access to. Keyless access solutions, remove the risk of staff losing their keys which may create opportunities for theft and burglary on the property.
You can also limit and control access of staff and service providers to specific areas where they will be performing their duties.
Along with the increased security and convenience, the keyless solution system logs all interactions, compiling audit trails with timesheets of entry and exit times, should these need to be requested for nefarious reasons. This gives you the peace of mind that staff movements can always be traced and monitored for added security.
Keyless entry for residents
Reassurance and convenience for residents
When living in apartment buildings that multiple people can access, residents need to know that their homes have the best security. SimonsVoss provides keyless solutions that can be controlled with different media such as keycards, fobs and pin code pads. This gives residents ease of access to restricted and controlled communal areas like parking, laundry rooms or gyms.
When tenants move out or keys are lost or stolen, building managers are faced with the responsibility and expense of changing the locks or replacing keys. Keyless solutions eliminate the inconvenience as users simply need to be removed from the system or a new key simply has to be created.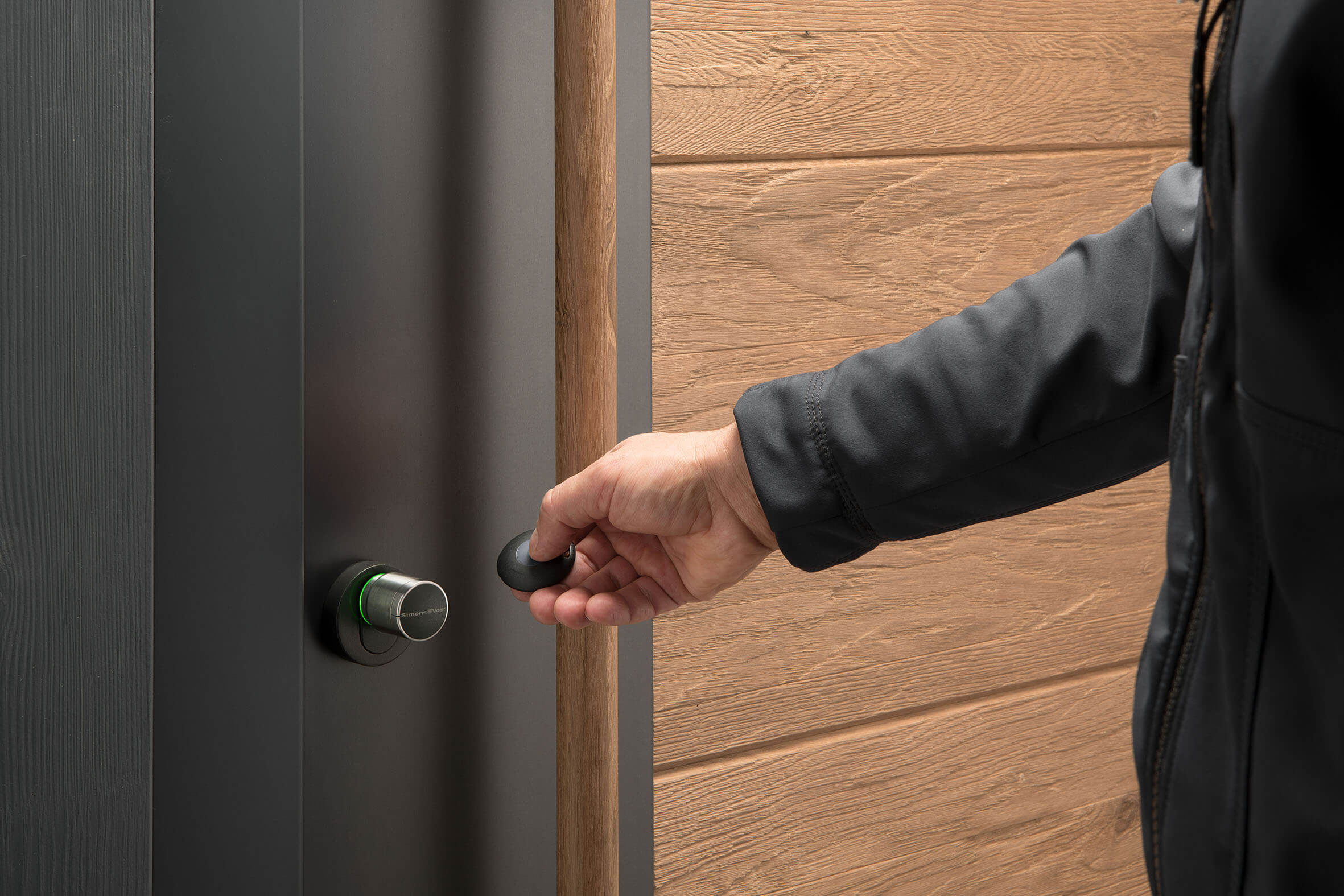 Control multiple buildings without compromising security
If you have to oversee multiple properties, controlling access and security can be overwhelming. With the best residential keyless entry system, it doesn't have to be. Building managers can control user access to all buildings from one single device. If a resident or staff member doesn't need to access a property anymore, you can easily remove them from the system without any hassles.
Compliant Third-party Door Hardware
Along with our state-of-the-art keyless locking systems, SimonsVoss also provides compliant third-party door hardware that will keep you and your residents safe. According to UK requirements, any door hardware used on a fire door should be CE marked but this is not always enough to ensure that a door closer is suitable to be used as a fire door.
Apartment buildings and complexes need to accommodate people of all ages and people with different levels of physical abilities. As a result, the door closers used on fire doors are extremely important and need to meet UK standard requirements for the safety of all residents in case of emergencies. SimonsVoss can ensure that your doors meet all the requirements for UK standards while replacing mechanical keys with digital keys to improve and secure access.
Benefits of keyless access for property management
● Eliminate risk and expense worry associated with multiple copies of keys or lost keys
● Have access to central activation for protective functions such as an emergency lockdown or emergency release in case of a fire
● Easily secure and restrict access to underground parking, garages and residential units
● Restrict access to specific rooms and areas of the building according to duties and responsibilities of staff
● Automated active security and event loggings provides full visibility and audit trails
● Control multiple properties and user access from one single device
Checklist for Property Management
How can keyless access control help you manage your property? Complete the checklist to identify your needs.