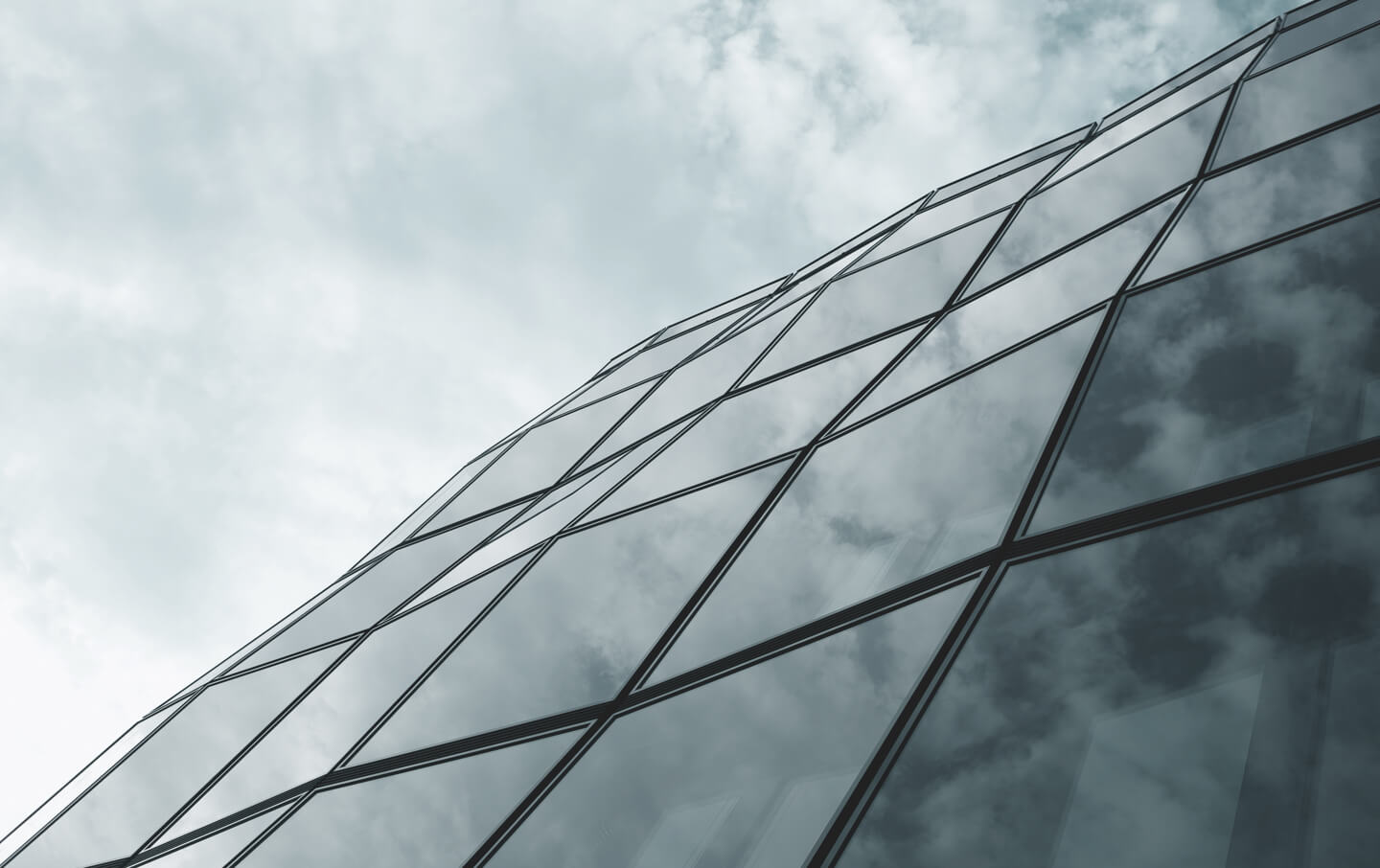 Reliability and innovation like the gold standard.
Security in the financial sector.
Banks and other financial institutions usually have an extensive branch network with a central administration location. Public access needs to be coordinated during opening hours. An intelligent, digital system solution ensures security, convenience and cost efficiency.
Security comes first –
also in access management

Banks place particularly high security requirements on locking systems and access control systems. The physical protection of sensitive customer data is the top priority. What is important here is not only an effective but also a flexible solution. This is the only way to quickly map changing tasks of employees in the system. Or, for example, access rights can be quickly withdrawn from employees leaving the company.

Typical requirements are:
Effective protection of the outdoor area

Separation of customer and employee areas

Networking of individual branch offices

Access rights for certain rooms only for authorised employees

Our locking system 3060 has therefore already proven its worth in many banks. It also satisfies high safety standards, the cable-free installation means that it can be installed in no time at all. The system also allows fast reaction to events such as key loss, employee terminations, etc. A single click can deactivate a single transponder, "holes in the system" are therefore completely ruled out. The System 3060 enables the central administration of several locations.
Digital locking and access control system 3060 –
The advantages at a glance.

World-leading solution based on the latest security technology

High investment security and very good economic efficiency

Stable, low-maintenance

Easy to use

Retrofitting or retooling possible while the system is in operation

Flexible key management: Grant, change or revoke rights at any time

Limit user rights locally and temporally

Lost transponders or SmartCards are blocked by mouse click

Existing SmartCards, such as student and pupil ID cards,
can be used as a "digital key"


Sparkasse Ingolstadt:
secured investment.
Some 200 employees and hundreds of customers enter the Sparkasse Ingolstadt savings bank on a daily basis. Unauthorised entrance is prohibited and System 3060 with access control ensures that this is the case.

Flexible access solution.
Sparkasse Ingolstadt has enhanced flexibility in its access management with System 3060 to help protect its main office and two subsidiary buildings in Ingolstadt city centre. The genius of this system is that doors, gates, lifts, barriers, furniture and underground car parks can all be opened using a single medium.
Automatic inheritance of access rights offers a further advantage: when an employee receives authorisation for their office door, they automatically receive authorisation for all doors they need to use along the route leading to their office. It takes little more than a click of the mouse to allow them passage from the main entrance right to their office. System administrators can very easily respond to changes at any time, whether they need to issue, extend or disable access authorisations.

LBS Baden-Württemberg:
a home for the future.

German savings bank LBS never leaves anything to chance, not even security at its Karlsruhe and Stuttgart locations. The bank is setting standards with System 3060 from SimonsVoss.

Security with own four walls.
Digital locking cylinders have been fitted for some 800 users in the two buildings that the bank owns plus eight leased buildings. All exterior doors and key interior areas, such as data and archive rooms, Human Resources and storage rooms, have been retrofit with the system. This solution clearly regulates who may enter each specific area and when. As a general rule, only selected users such as executive management have access to highly sensitive areas.
As LBS takes a very hierarchical, restrictive approach to access right allocation, the SimonsVoss management software makes work far easier for the system administrators. Requirements can be conveniently changed on a PC at any time. Administrators can also obtain specific access readings since each access is logged and can be traced at any time where necessary.

Sparkasse Gera-Greiz:
security pays off
Savings bank Sparkasse Gera-Greiz employs some 550 employees in a total of 45 branches and other retail locations. This bank uses a full SimonsVoss System 3060 digital locking system with access control.

Innovation pays off too.
Due to steady growth, the bank started to see an increase in key losses. Handling security became increasingly more complex and security suffered as a result. We were able to help out with the digital System 3060. This solution allows the main office to control access rights for all 45 retail locations centrally online. Users can be assigned to specific groups and each user can also be issued personalised access rights. All employees have access to certain rooms while very few can enter sensitive areas.
Clear rules are not only established to stipulate which rooms each person may enter, but also when and for how long. Cleaning staff only have authorisation for a specific time period, for example. The System 3060 WaveNet wireless network not only allows administrators to perform all programming and maintenance tasks centrally, but also query the current status of the whole network, including locking device and door statuses, access lists and battery warnings.