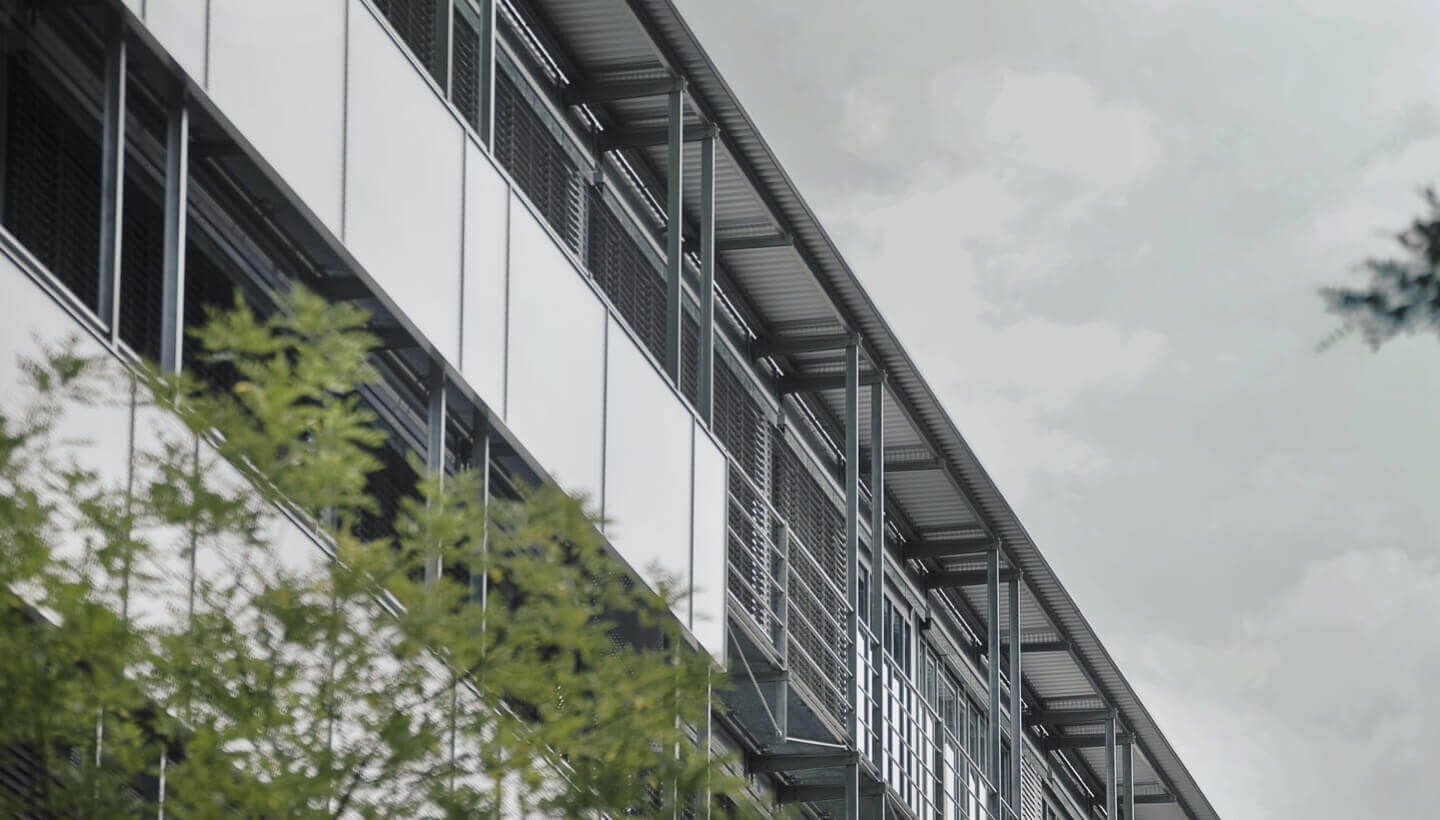 Greater security in the healthcare sector – digital locking technology helps!
In ultra-modern times, there are ever-increasing requirements for security, documentation and quality assurance imposed on hospitals, clinics, laboratories and other healthcare facilities. At the same time, the ever-increasing cost pressure in healthcare and care facilities presents an increasingly greater business challenge.
Electronic locking systems can play a decisive role in the healthcare sector: They guarantee the optimum security and access planning and meet cost-efficiency requirements thanks to flexible, cost-effective management.
"Did you know that around 800,000 keys are lost every year? Someone in your hospital is bound have lost one too."
Let us show you what digital locking systems can do for your company!
Your all-inclusive solution for daily use in the healthcare sector: System 3060
Handling a wide variety of user groups: visitors, different staff, service technicians, security service provider, maintenance and similar.
Increasing requirements for quality, security and documentation
High number of restricted access areas: pharmacies, laboratories, operating theatres, research facilities, wards, equipment rooms and similar.
It is a highly complex task to control this activity digitally, protect sensitive areas from unauthorised entry and manage access zones and access times securely using an electronic locking system. There's also a need to strike a difficult balance between the required protection for people, equipment, medical supplies and similar, on the one hand, and freedom of movement for medical, nursing and service staff on the other.
System 3060 – the smart locking system for hospitals, laboratories, care facilities and other healthcare organisations:
Access control with simultaneously automated documentation
Improvement in hygiene standards thanks to contactless technology
Quality assurance thanks to automatic processes and automatic event logging
Active security thanks to mapping of sensitive areas, such as pharmacies, laboratories and service and administration rooms
Passive security by deterring theft and abuse, such as preventing theft of controlled drugs and protecting vulnerable people)
Low costs thanks to sustainability, durability, minimal power consumption, upward and downward compatibility, connection to third-party systems and much more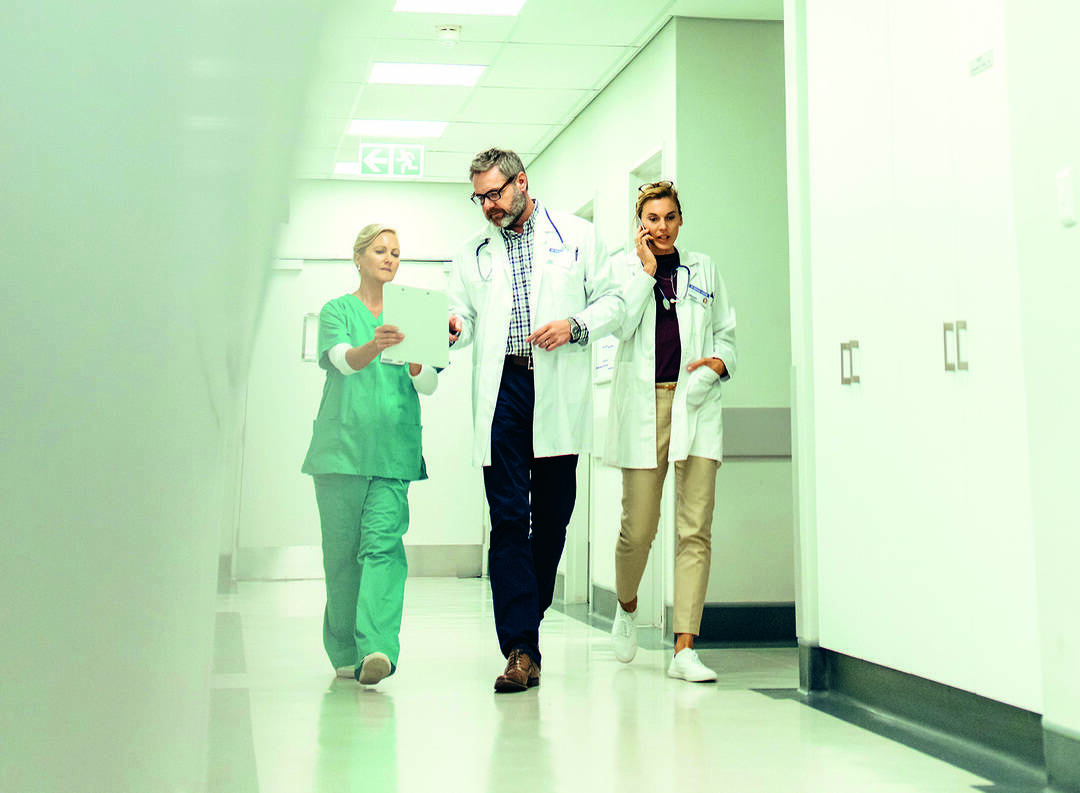 Would you like to find out how System 3060 can also be used in your hospital or healthcare facility? Simply download our free brochure specifically for healthcare facilities.
Access control of the future - smart locking solutions for hospitals, laboratories and similar
All possible uses in healthcare at a glance
Download the free Digital Access Control in Healthcare white paper now.
We answer the following questions and others in this white paper:
What advantages do smart locking systems offer over mechanical door locks?
What are the requirements specific to the healthcare sector?
How can your healthcare company benefit from an electronic locking system?
What do you need to consider when setting up and implementing a system in your company?
These healthcare companies already rely on our 3060 technology
Munich University Hospital:
completely secure.
read more
Around 9,000 employees look after patients at the university hospital at its city centre and Grosshadern sites. The SimonsVoss System 3060 assists them in their work.

Preventative access control.
Munich University Hospital provides care for 90,000 in-patients and 400,000 outpatients every year. Its 28 clinics, nine institutes and six departments are spread over 280,000 square metres. Patients, visitors, employees, suppliers and service providers enter through the hospital doors almost twenty-four hours a day. Comprehensive protection of stocks, equipment, buildings and people poses a great challenge to management, but System 3060 provides a simple solution while keeping costs down.
One notable feature is the escape and fire doors fitted with a suitable special cylinder. Safety is absolutely assured if fire should ever break out thanks to the anti-panic cylinder: employees would be able to leave rooms, but no-one would be able to enter. Safety is also provided in high-security areas. In the Psychiatry Department, for example, suicide prevention locking cylinders have been installed. These cylinders feature conical thumb turns, which are designed to ensure no rope or cord can be attached.
Lübben Rehabilitation Centre:
an integral concept.

read more
The Lübben Rehabilitation Centre is a specialised clinic with an extensive range of medical services. A wide variety of professionals provide care to different types of patient. Access management with the SimonsVoss System 3060 also plays its part in ensuring everyone's well-being at the centre.

Resounding success.
The centre consists of a star-shaped building with an administrative wing, therapy units and residential sections with 230 rooms. System 3060 has now provided much-needed flexibility for access control. The system brings a further advantage: it is extremely scalable and can adapt to requirements. This is a huge help in an existing building such as a clinic with constantly varying requirements due to changes in the building or room rental to external parties.

Fire safety regulations do not allow any alterations to be made to the doors. This poses no problem for a SimonsVoss control system since it is quickly installed with no wiring whatsoever.

Ronald McDonald:
caring for children.

read more
The Ronald McDonald House Charities children's foundation maintains 300 houses worldwide, one of which is in the Dutch city of Valkenburg. Digital Locking System 3060 with access control ensures that parents have a problem-free stay while visiting their children undergoing treatment in the adjacent rehabilitation centre.

Temporary home.
Communal spaces, six cosy guest rooms for parents and eight apartments for family and friends ensure a successful family holiday. There are also up to 80 volunteers who look after both the adults and young guests. The main building and all guest rooms have been fitted with digital locking cylinders, making it easier to manage the constantly changing occupants securely. Guests access through the main entrance, but may only enter their own apartment or specific communal areas such as the library, living room or kitchen.
It is essential to log all accesses due to high occupant turnover, so all cylinders feature access event logging. A central computer can be used to determine which users have entered individual rooms at particular times. Thanks to SimonsVoss, families not only enjoy comfort, but also feel perfectly secure.


How can our smart locking technology help your healthcare company?
Complete the checklist now & identify your needs!
A new age of access control – SimonsVoss 3060 in the healthcare sector
Are you tired of constantly misplaced keys and written logs for access control in restricted areas? Would you like a system that not only grants access to the canteen, but also allows authorised employees to enter the operating theatre and drug storerooms while external suppliers are only allowed to enter a specific delivery zone?
These days, it only takes a single click for smart locking solutions to handle what mechanical locking systems can only do to a limited extent or with great logistical effort.
Sitting comfortably at a software terminal in the maintenance room, designated employees handle access management for buildings, departments, rooms and much more using electronic all-inclusive solutions such as the SimonsVoss System 3060. In doing so, they can use our locking technology not only to control interior doors, but also lifts, gates, turnstiles, sliding doors, barriers and cabinets with sensitive material completely digitally.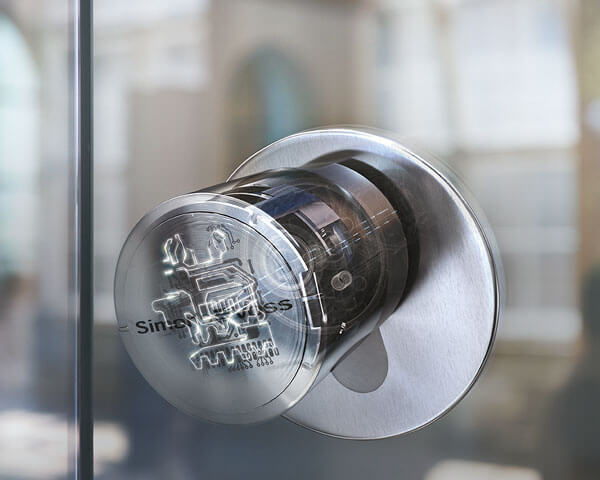 Our all-inclusive access solution – focus on a wide range of healthcare areas.
Managing access control is a time-consuming task, especially in large buildings. In times of Covid, even more stringent hygiene requirements apply. Thanks to our locking systems' contactless digital technology based on transponders or smart cards, users can avoid transmission paths on door handles or lift buttons and there is no longer a need to use large quantities of disinfectant on surfaces. Entry into the Keyless World is easy for all key areas in the healthcare sector:
With our electronic door locks, we secure access for a wide range of areas: emergency departments, neonatal or Covid wards, patient rooms, offices, storage rooms and many more. As you would expect, access rights can also be granted for a limited time, e.g. for external service staff or nursing students. Security aspects such as protection against theft (patient lockers, drugs, materials and similar) are guaranteed much more effectively than with mechanical locking systems thanks to the automated documentation of all accesses. In the event of a malfunction, building services can use the control module to access the doors integrated in the system at any time.
Physical rehab clinics & therapy centres
With their residential apartments, swimming pools, wellness areas, gyms and massage rooms, today's rehabilitation clinics are more like hotels. Here, too, it is important to make access control for the different areas as straightforward as possible. Hands-free technology plays a highly important role in the rehabilitation sector. By eliminating the use of a key, patients with temporary or permanent disabilities can easily open doors they need to use without any barriers. There is no need to remove transponders from bags or trouser pockets as they have a read range of around 40 cm.
Laboratories & research facilities
Viruses, bacteria, germs – research in medical laboratories is often performed on pathogens, some of which are even life-threatening. Infection control, access control and high security play a major role wherever biological agents are studied. Digital locking technology can also help with prevention alongside personal protective equipment for individual employees. For example, a general master key to a laboratory being lost doesn't bear thinking about as it leaves the research area open to unauthorised persons. When smart locking cylinders are installed, each access authorisation can be disabled and re-assigned within a few minutes. Building security is immediately restored as a result and there is no longer a need to reorder a general master key at great expense.
Pharmacies, surgeries & group practices
Medical devices, sensitive data, drugs: items which require large-scale protection in hospitals also need to be secured against unauthorised access to a smaller extent in medical practices. Pharmacies and medical practices in all branches of the healthcare sector undoubtedly see the most visitors, so it is worth taking a closer look at a keyless world for these facilities too. In MobileKey, SimonsVoss offers a cost-effective, quickly installed solution for up to 20 doors and 100 authorised users.
The mechanical key has had its day! Switch to digital locking with SimonsVoss now.
Would you like to learn more about how access control can be made more efficient and secure in your healthcare organisation? Learn more in our white paper focusing on the healthcare sector.
Facility and property managers can also easily see their individual needs in our practical checklist. Bear in mind that SimonsVoss locking technology has a fully modular design. This means you can easily start off by equipping just one or two sub-areas in your hospital or care centre with our smart locking system as an initial step. We will be happy to explain to you in a personal consultation what investment you need to make for your healthcare company to fully or partially convert locking systems and what is required to switch to fully keyless access.
100% German-made, consistently cable-free and extremely easy to install, SimonsVoss's state-of-the-art locking systems are the game-changers in access control in the healthcare sector. See for yourself and receive a comprehensive consultation now!