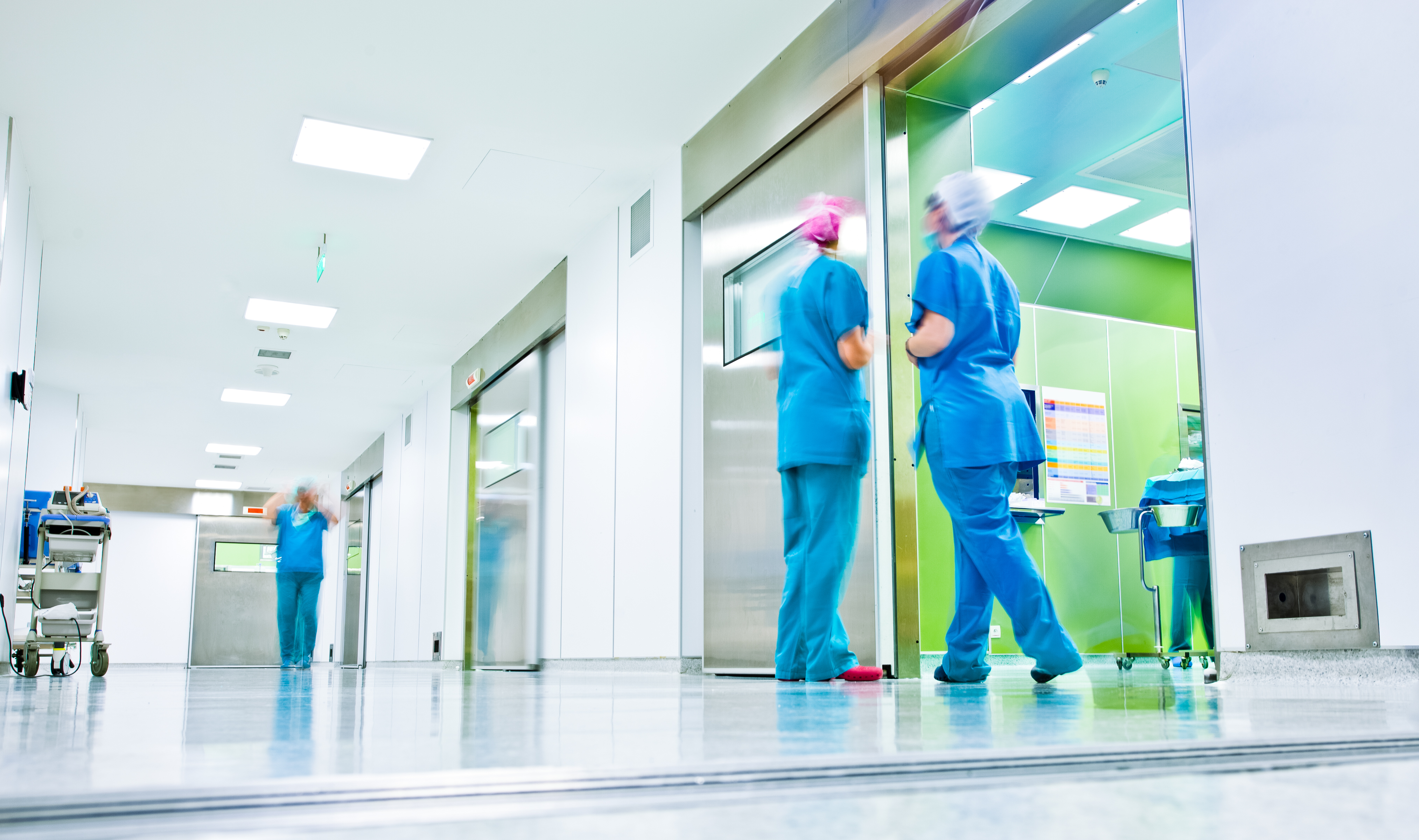 Electronic Door Access Systems For Healthcare
Preserving health, ensuring security with electronic door access systems for healthcare
In healthcare, every second counts. SimonsVoss empowers healthcare facilities with keyless access control solutions, ensuring swift, secure access to critical areas while upholding the highest standards of patient care and data security.
Keyless Access Control for Healthcare Facilities
Secure and simplified solutions for complex situations
In an environment where most patients can't care for themselves, security and access control are of utmost importance. Doctors, nurses and medical experts need the ability to access their patients easily without compromising their security.
In healthcare facilities, consideration needs to be made for the security of patients, staff and medical equipment that could pose a threat when accessed by the wrong individuals.
Every hospital is a complex network of operating rooms, intensive care units, surgical and maternity wards, drug cabinets and pharmacies that all have different accessibility needs and requirements. Along with medical and admin staff, suppliers and patients, the access of visitors coming and going 24 hours a day needs to be managed.
This widespread accessibility has to be balanced with efficient and reliable security to ensure the safety of patients, staff and expensive medical equipment and medication.
SimonsVoss provides state-of-the-art, hygienic access control for healthcare facilities to ensure that the response and flexibility of practitioners aren't impacted when they are tending to their patients.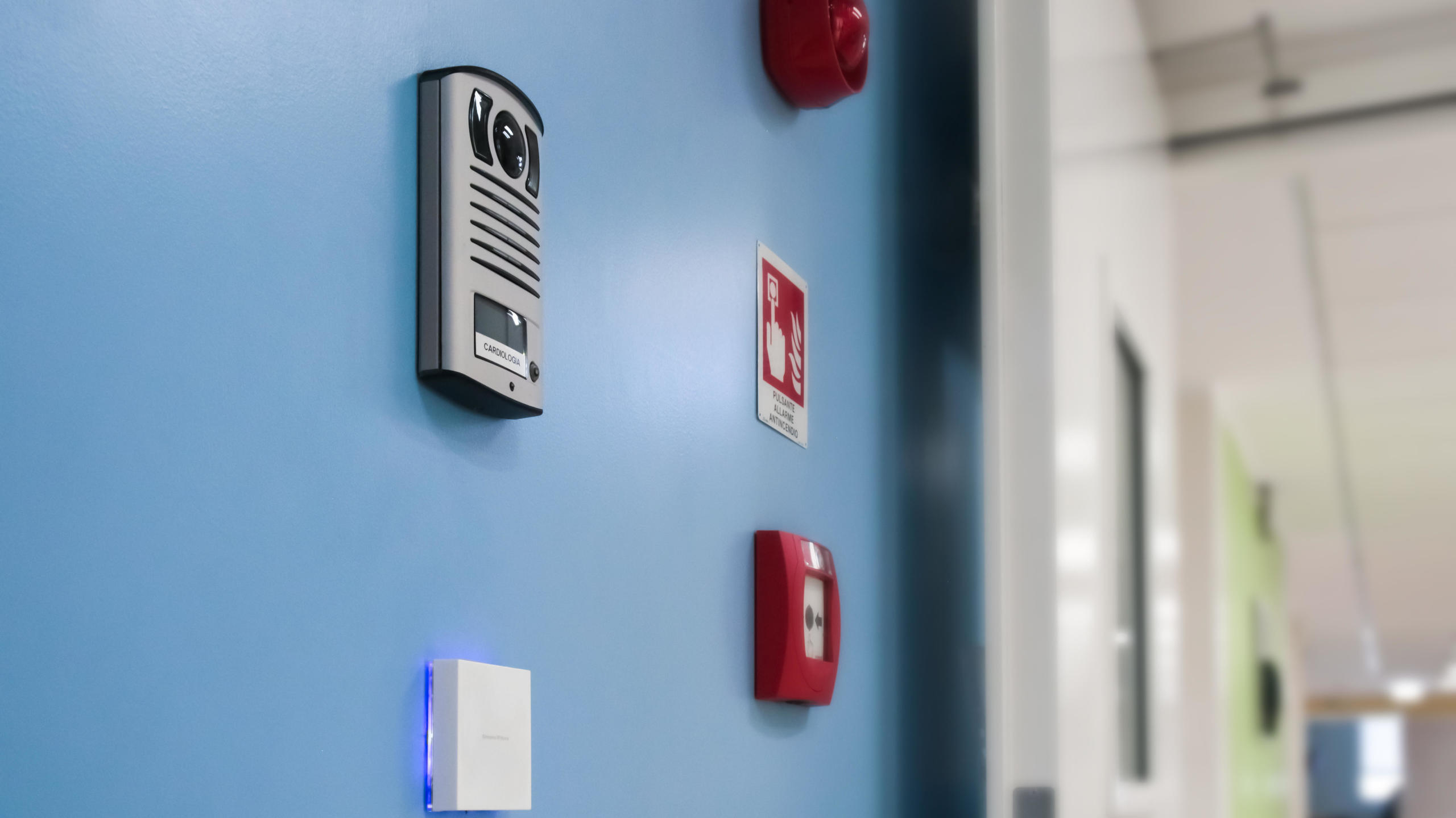 SimonsVoss Keyless Entry Systems for Healthcare
Letting you take care of their health while we take care of their safety
A customised keyless entry system for a hospital and healthcare facility plays a crucial role in the daily operations. Keyless systems can help manage access to medical cabinets, entire wards, staff lockers and even on-site laboratories, ensuring that entry is restricted to those who need it.
SimonsVoss provides keyless solutions that are cost-effective alternatives to traditional locking - eliminating expenses and risks that are incurred when lost keys have to be replaced. A keyless solution reduces administrative costs and access easily be revoked or granted from a single centralised system.

Providing patient security and independence in mental health institutions
In mental health inpatient environments we understand how important it is to consider the patient's thoughts and behaviours which can be greatly impacted by their environment.
Our keyless access control allows patients the necessary independence and privacy to unlock their bedroom or communal area doors with key fobs or access cards that can be worn with anti-ligature lanyards. These lanyards are specially designed to be worn by staff and patients without presenting a risk to their safety or well-being.
SimonsVoss keyless access control system is designed with safety at its core. Our system also has an override function that can be activated in response to an emergency, ensuring that staff are always able to gain access to their patients. This also means that patient access can easily and quickly be granted or revoked when necessary, ensuring that staff and patients are protected at all times.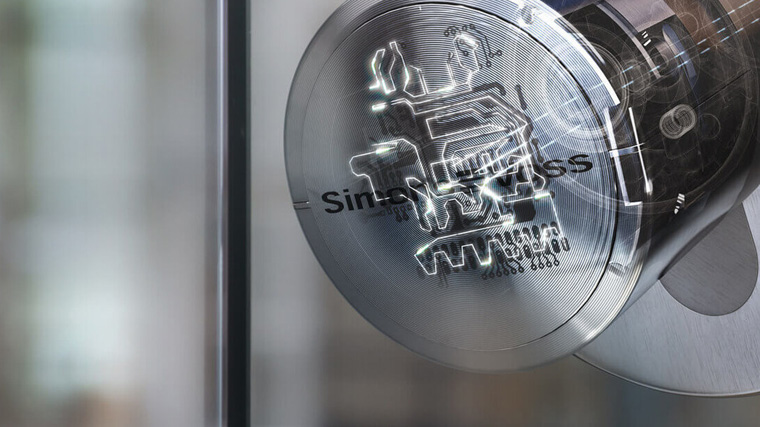 Granular level keyless access
A complex network deserves a complex solution that is easy to manage
Along with access control through certain doors and areas, access to medicine cabinets, patient and staff records or laboratory equipment can be assigned according to the roles and responsibilities of a user. This acts as an active security system, making sure no one can tamper with or access goods that they're not meant to.
Our System 3060 solution can conveniently be retrofitted into older buildings, for hospitals this installation can be done in phases with minimal disruption to patients, staff and daily operations.
Once your custom keyless entry solution is installed, hospital building managers can gain granular levels of insight into digital audit trails compiled on the system which can be retrieved from the system logs if need be.
Benefits of Keyless Entry Systems for Hospitals and Healthcare Facilities
● Improve hygiene standards with contactless technology, minimising the spread of germs between visitors, patients and staff
● Reduced costs, increased sustainability and minimal power consumption
● Control access rights and emergency override function from one single location and device
● Active security for sensitive data, patient records and medicine cabinets or pharmacies
● Eliminates risk associated with cabinets doors being left open that contain sensitive information or medical drugs
● Cable-free and wireless retro-fitting to older building with minimal disruption to staff and patients
Checklist for Healthcare
How can keyless access control help you manage you? Complete the checklist to identify your needs.
Download the free Digital Access Control in Healthcare white paper now.
We answer the following questions and others in this white paper:
What advantages do smart locking systems offer over mechanical door locks?
What are the requirements specific to the healthcare sector?
How can your healthcare company benefit from an electronic locking system?
What do you need to consider when setting up and implementing a system in your company?