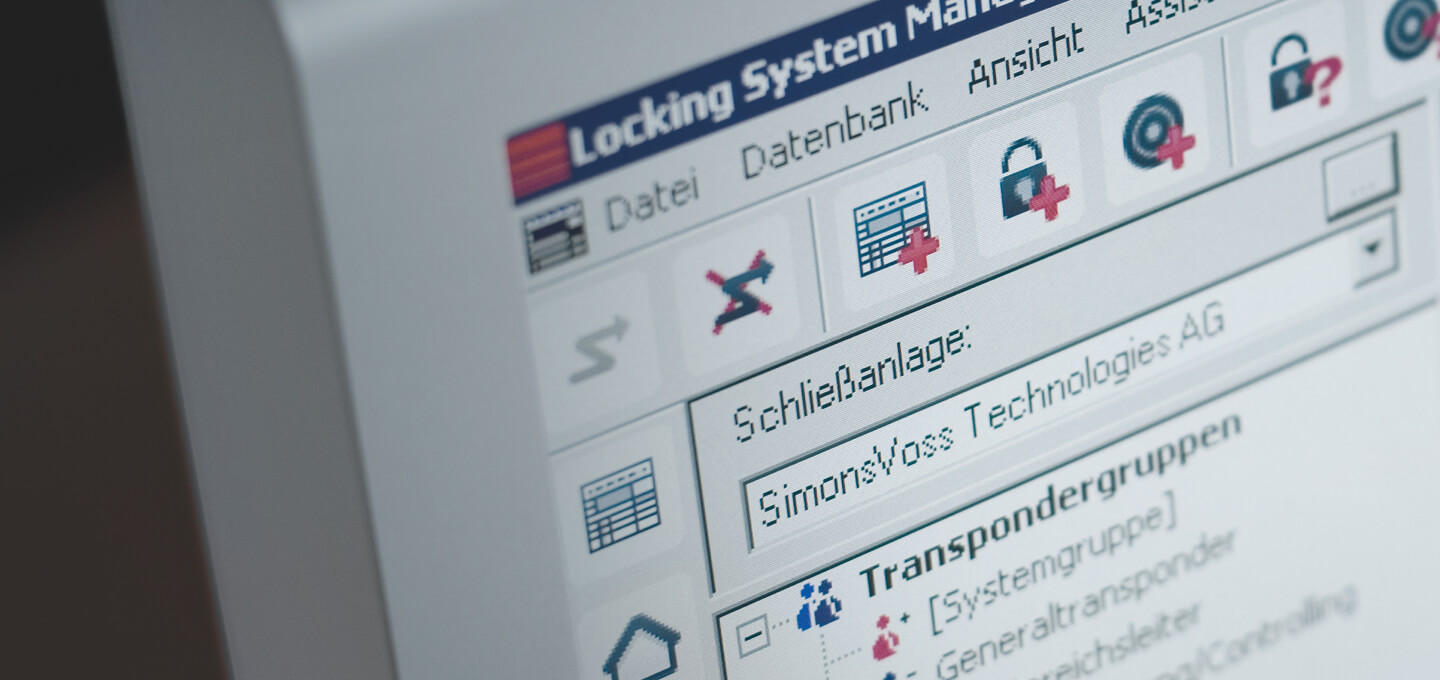 Smart Locking Systems
Intelligent locking system software that keeps you secure, and in control.
Digital Locking and Access Control System 3060 consists of a series of intelligent components. Locking System Management (LSM) is the powerful software for setting up, operating and managing an entire locking system. You can use it to issue and manage identification media, manage locking cylinder, and read SmartHandles, SmartRelays and optional access lists.
Select the most suitable edition according to your requirements. You can upgrade to a more powerful edition if you need more functions at a later stage.

Advantages of our high-performance locking system management software:
You simply click on the matrix screen to launch all central dialogues
There are step-by-step wizards or a simple, one-click solution for standard tasks, such as creating a new ID medium or configuring a new door.
Import of existing door and persons lists
Mapping of building and organizational structures in the software
Logging of changes (audit-compliant)
Multi-user and multi-client capable
Network capable
There is an option to upgrade from one edition to a more capable one
Set up and manage your locking system with Locking System Management.
Software editions in brief:
▶ LSM Basic Edition
For simple locking plan management of small and medium-sized systems:
Local installation of the software and data on one computer
Without network management
Simultaneous use of transponder and SmartCard possible
Data exchange with mobile devices
▶ LSM Basic Online Edition
Like LSM Basic plus additional functions:
Networking of locking devices
More functions, such as reports and logs (audit-proof)
▶ LSM Business Edition
Multi-user and multi-client administration software for large systems:
Decentralized system management (server-client installation)
Integrated reporting
Unlimited number of networked components
Online functions, e. g. event management / alarm functions
▶ LSM Professional Edition
Like LSM Business Edition plus additional features:
Use of several databases on the server
Operation in a terminal server environment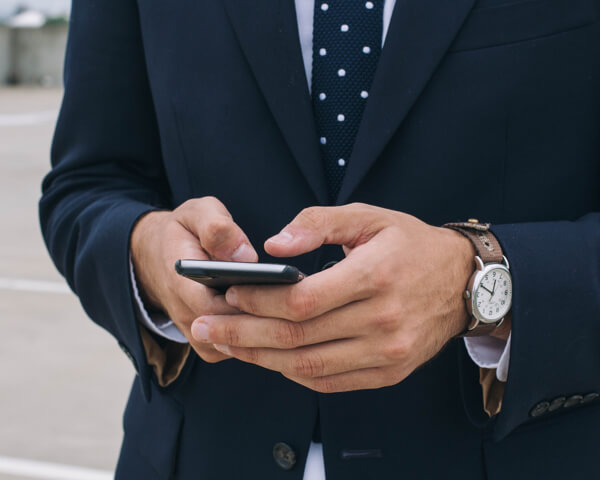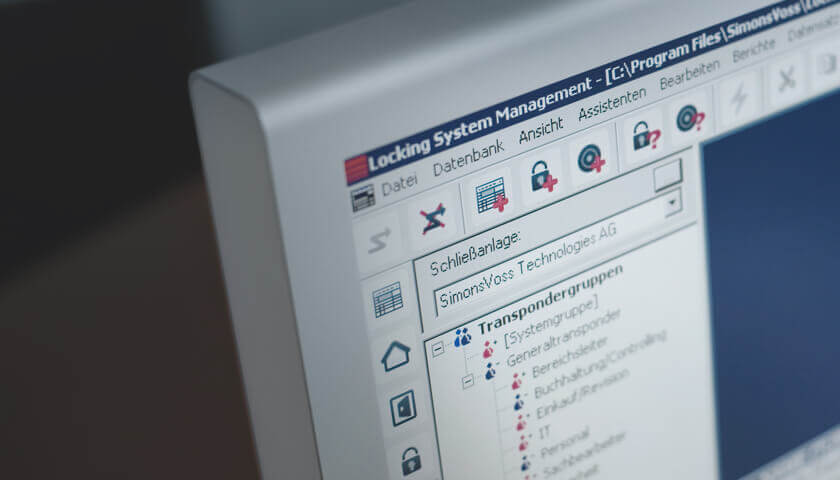 More information on our different locking systems
Would you like to learn more about our products and product variants?
Browse through our product catalogue or contact your SimonsVoss specialist retail partner.