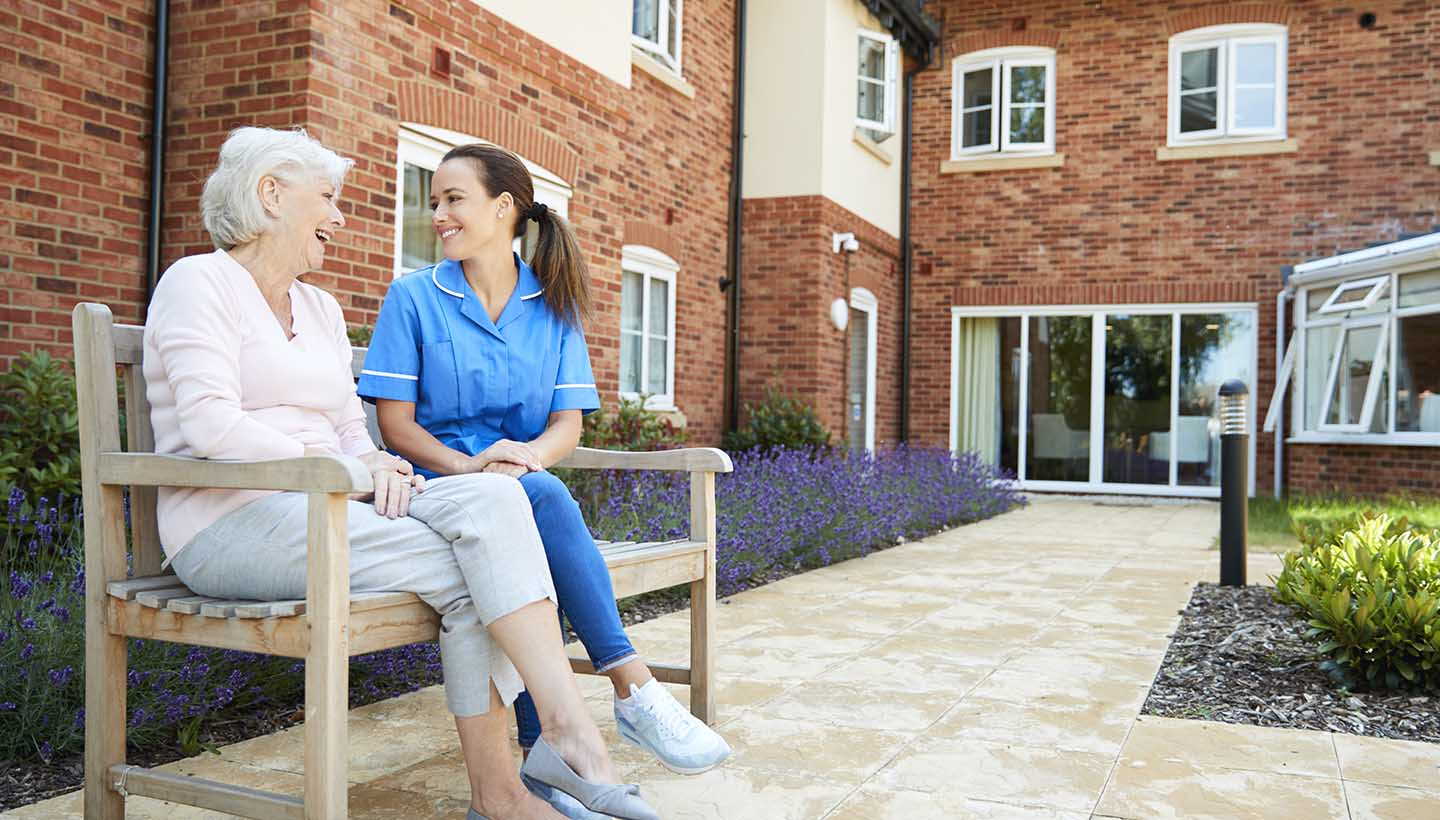 Keyless Access Control For Care Homes & Assisted Living
There is a great deal of coming and going on a daily basis in nursing homes retirement homes and homes for the elderly. The needs of residents, visitors, nursing staff, tradesmen and cleaners must all be reconciled. Everyone needs to move about freely without invading on residents' privacy. According to the AVPfleWoqG (Ordinance on the Implementation of the Care and Living Quality Act), the room doors must be lockable, but must be able to be opened from the outside in the event of an emergency.
There are also areas to which only specific people should have access, such as sick wards and restricted access areas such as drug storerooms. A digital locking system can simplify a great deal, allowing those in charge to keep a track of things.

The all-inclusive solution: System 3060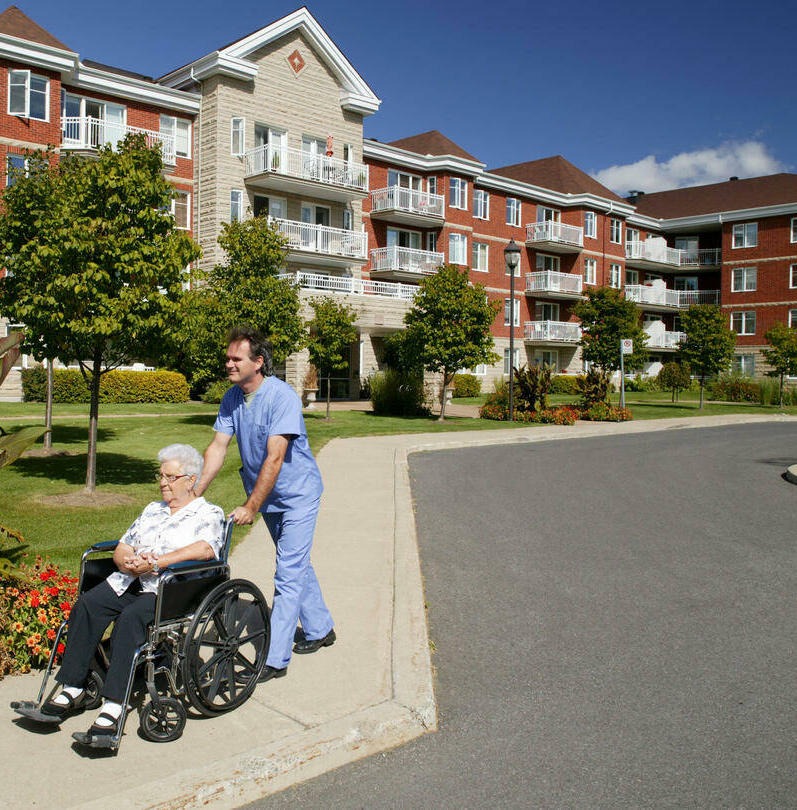 The main entrance is automatically open for everyone only during visiting hours
Granting of time-dependent access to service and administration rooms for doctors, nursing staff, craftsmen and cleaning staff
Protection against theft in residential units, nursing stations and service and administration rooms
As you can see, there is always highly intense activity in elderly care facilities, meaning many factors need to be taken into account, although circumstances may change greatly at any given time. It is thus beneficial to be able to provide a prompt, flexible response.
Both time restrictions and different access areas need to be taken into account: different people need to be authorised to enter at different times as authorisations and responsibilities vary. A conventional locking system is scarcely able to cope with such requirements.
System 3060 can meet all the requirements that elderly care facilities impose on a modern locking system:
Access control with simultaneously automated documentation
Improvement in hygiene standards thanks to contactless technology
Quality assurance through automatic event logging and automatic processes
Active security thanks to mapping of restricted access areas (e.g. drugs cabinets)
Passive security by deterring theft and abuse
Low costs thanks to sustainability, durability, minimal power consumption, upward and downward compatibility, connection to third-party systems and more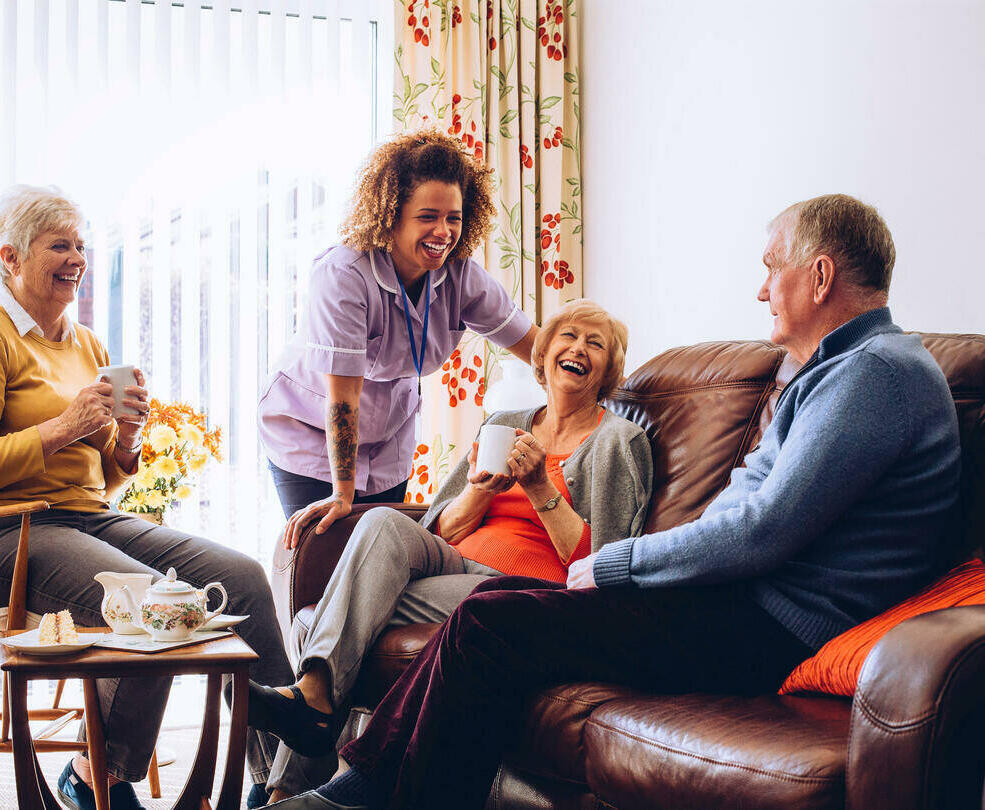 Security in elderly care facilities
Checklist

Our checklist shows you options for using digital locking technology in assisted living facilities.