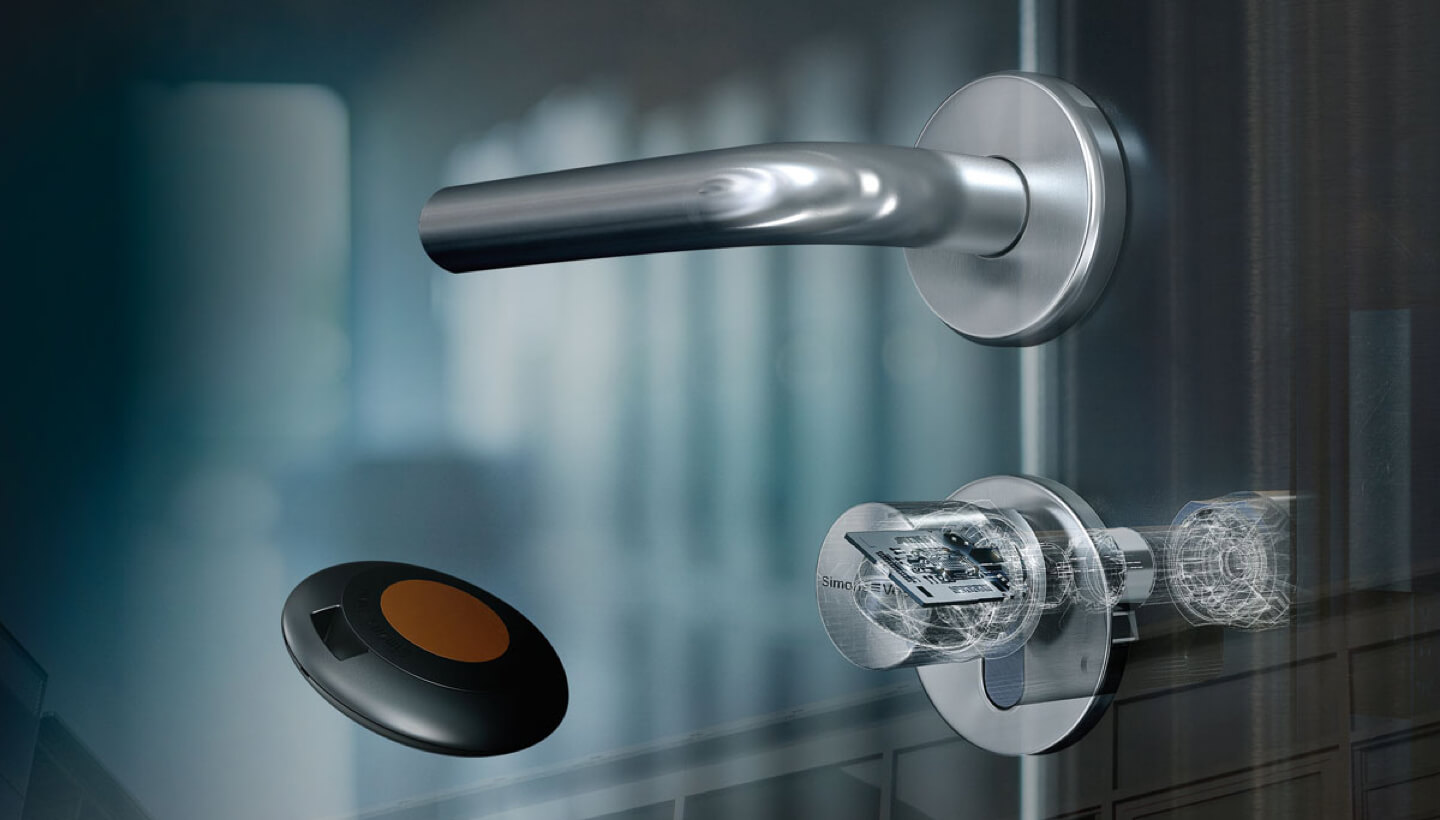 Access Control Systems
Elevating access control with the System3060
The System 3060 is the digital all-inclusive solution that redefines security. From barriers to doors, gates to cabinets, it seamlessly integrates all your locking devices into one powerful digital solution. Trust in reliable quality and long service life, as every component remains compatible and functional with new technology. Experience the future of access control with System 3060.
Advantages of the digital locking and
access control system 3060 at a glance:




If technology truly inspires, then there's usually more to it.
System 3060 inspires across the board.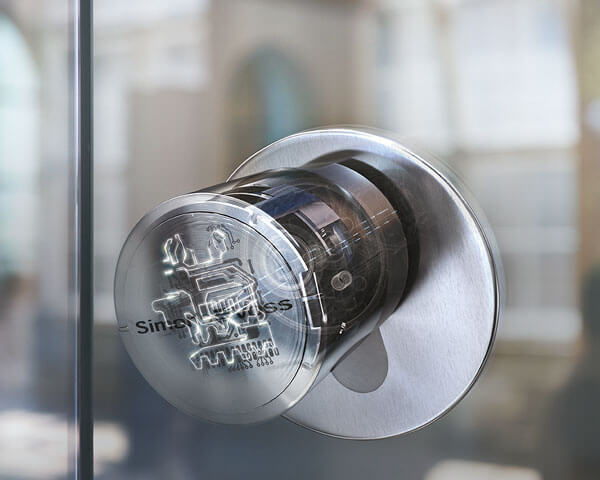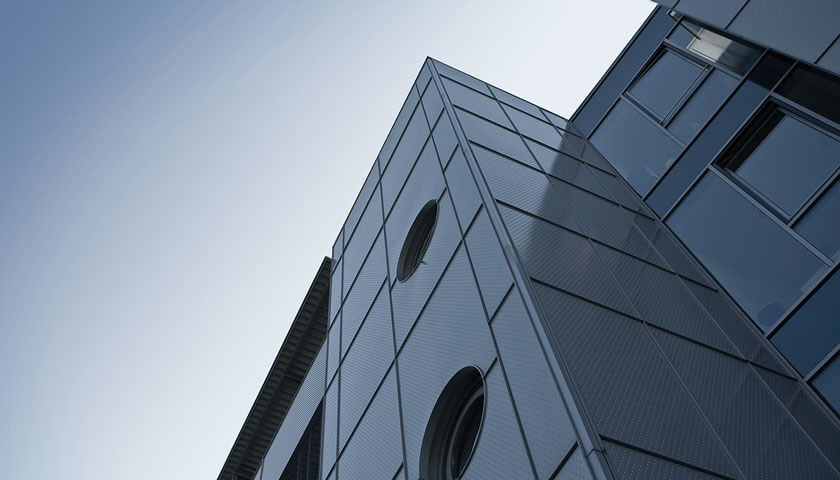 Allianz Arena: 
in the Champions League for security too.
read more
Home to Bayern Munich, the Allianz Arena is one of the most modern stadiums in the world. It also tops the league when it comes to security and access management. The stadium features a full SimonsVoss System 3060 digital locking system with access control.

Versatile tactics.
Football stadiums are complex buildings. They receive enormous crowds, so security and flexibility are given top priority. At the Allianz Arena, we fitted a versatile offline system with 1,700 3061 locking cylinders. Operated with a radio transponder, these cylinders can be programmed on an individual basis. A locking plan determines which particular users may use particular doors at specific times, authorisations which the stadium management controls with our LSM software.
Cylinders are fitted without any wiring, so they are not affected by any structural alterations. Spectator flow channels can be adapted for different major events, such as Bundesliga matches and tournaments. This versatility is what makes System 3060 cost-efficient. Operating costs are also low and reorganisation does not involve the expense of copying keys or replacing cylinders. Cylinder wear is also considerably less than in mechanical models, so the system pays for itself within a short period of time.




Bagarmossens Skola:
a top grade idea.

read more
At the Bagarmossens School in Stockholm, 450 students and some 73 teachers are spread over a total of eleven school buildings. The school needs to be protected from the risk of theft, vandalism, break-ins and emergency situations such as fire. That's no easy task: room allocations change every academic year and individual rooms and building areas are occupied at different times. Ever-changing users and regular key losses complicate things even further. 

Studied security.
We fitted a special country-specific version for the Scandinavians. The school's digital locking cylinders feature a sealed electronic component assembly for doors with a Scandinavian Oval profile. Thirteen exterior doors can be opened with or without transponders. The school administration manages access rights for teachers and other staff very conveniently with the LSM software. This is a highly practical solution as there are many substitute teachers who come and go on a daily basis. It's also ideal for cleaning staff or technicians who often work late at night or on weekends.
The school used to be closed in the evenings. Today, public areas such as conference rooms or the music studio are able to offer greater flexibility in opening hours and their use, yet still remain secure, especially as the school practically closes itself now.

Federal Administrative Court Leipzig:
pledged to secrecy.
read more
Housed in an imposing 19th-century building, the Federal Administrative Court of Germany in Leipzig is the workplace for several hundred judges, lawyers and administrative employees. As can be expected, there are many sensitive areas in the building. The SimonsVoss System 3060 provides perfect protection for them all.

Security in the name of the law.
The architectural treasure not only houses court rooms and many offices, but also numerous areas accessible to the public plus rooms for judges, employees, lawyers, clients and journalists. System 3060 can be used to install a hierarchy of access rights quite easily. This ensures optimum compliance with confidentiality requirements for all 550 doors. Numerous doors here have been fitted with locking cylinders with access event logging. This means movement can be tracked at any time to establish which users went through particular doors at particular times. Incidentally, the police and insurance companies recommend using the SimonsVoss System 3060 as a digital locking system.