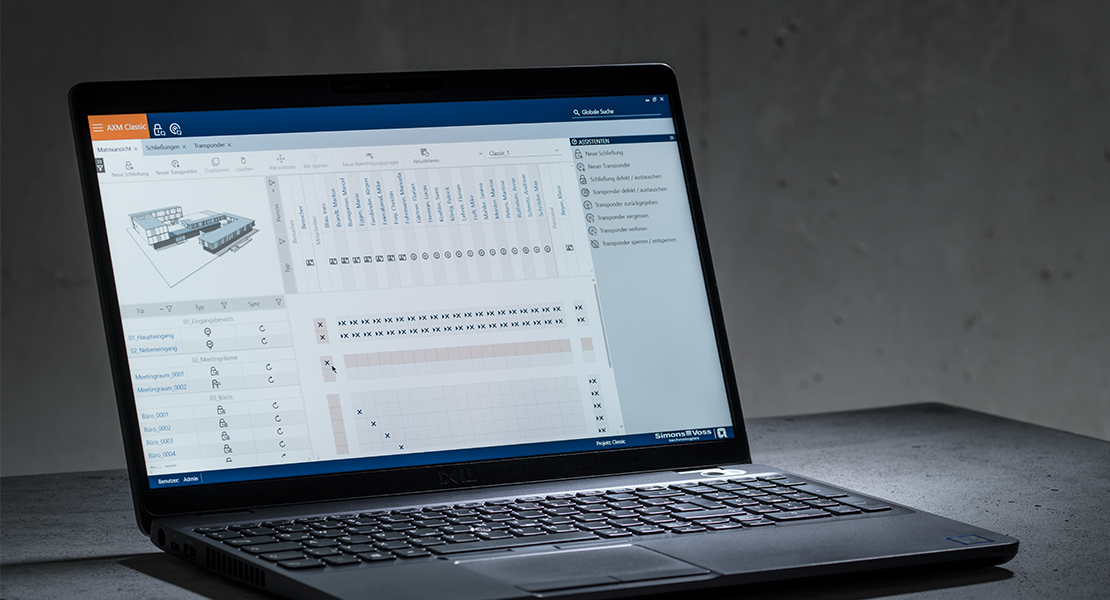 The next dimension of locking system management: AX Manager
The AX Manager software is our latest solution for managing locking components and authorisations. The locking management software can manage up to 64,000 locking devices and identification media per locking system.

Advantages of our high-performance AX Manager software:
Modern user interface with icons, buttons, tab structures, and sliding menu items in the header section.
Progressive disclosure – task-related presentation of functions. Unnecessary information is hidden, such as non-relevant details about transponders and locking devices.
MS SQL database – provides automation of own back-up routines and processes, for example.
Wizards for frequently required tasks, such as creating and deleting components or following the procedure when a transponder is lost..
Doors and persons can be assigned to more than one authorisation group and interlinked with one another.
AXM projects can be converted to higher editions at any time.
Set up and manage your locking system with AX Manager.
Software editions in brief:
▶ AXM Lite Edition
The AXM Lite Edition is particularly suitable for small companies and agencies with a manageable number of doors.
Entry-level solution with the new AXM software
Management of up to 20 locking devices and 100 transponders
One project, one locking system and one user (Admin)
Basic functions for locking system management (offline)
▶ AXM Classic Edition
AXM Classic offers a powerful range of functions which guarantee convenient and, above all, secure operation of many SimonsVoss locking systems.
64,000 locking devices and identification media
Unlimited projects and locking systems
Two users (Admin and Admin AL)
Card supported (RFID media)
Full functions for non-networked locking systems
Upgrade of an existing AXM Lite edition possible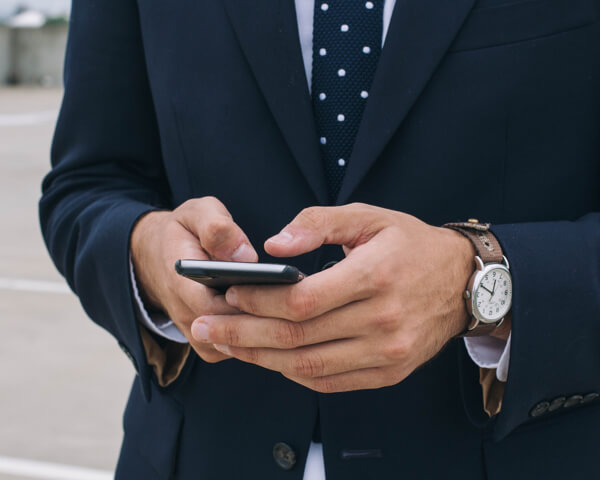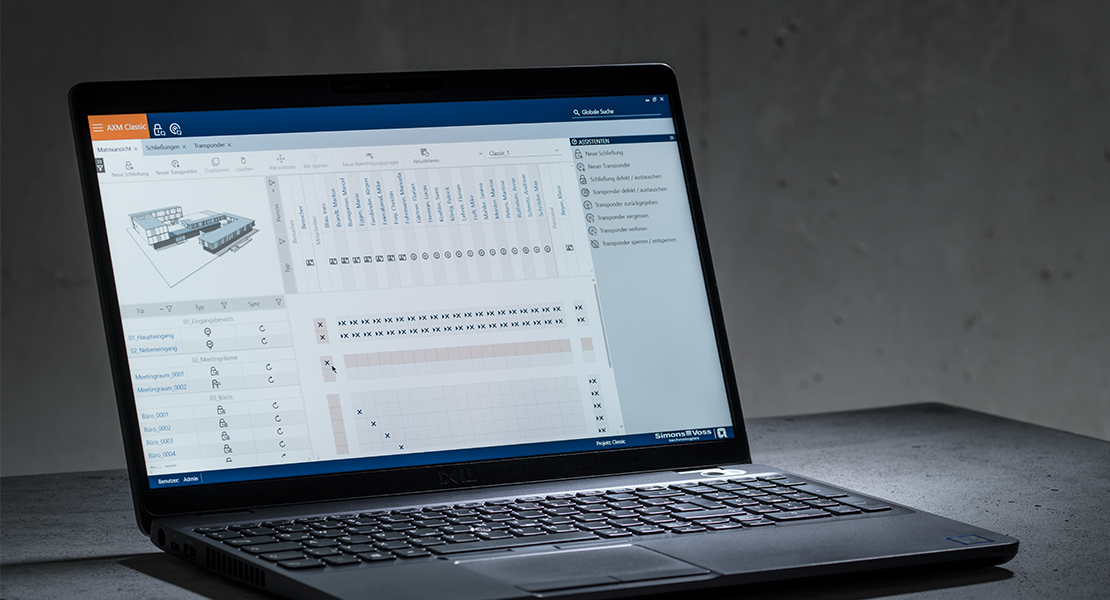 More information on our different locking systems
Would you like to learn more about our products and product variants?
Browse through our product catalogue or contact your SimonsVoss specialist retail partner.