 Door status monitoring – no problem when done digitally
When the police publish their burglary statistics, there is usually a certain percentage of cases where people have forgotten to lock a door securely in their home. If the homeowners had door status monitoring, such cases would have to be avoided. What would only have meant a very short inspection of the entrance or basement door for the private dwelling cannot be realised in larger industrial, administrative or commercial properties. Manual control of all doors in the building envelope is too labour-intensive, time-consuming and costly and therefore unrealistic.
Nevertheless, in such buildings it is imperative to know the status of the most important doors in particular and to have it monitored on a permanent basis. Such seamless and reliable control is not possible in properties with purely mechanical locking systems. In theory, anyone who is already inside the building and anyone who has a key can change the locking status of a door from the outside without this being noticed right away. The only exception are escape route doors which are electronically monitored in every building regardless of the locking technology used, so that they actually open outwards in the event of danger and enable escape outside without additional aids. Monitoring takes place via electronic contact, which emits an acoustic or optical signal when the door is actuated.
What status can doors be in? The following situations are conceivable:
Open
Open (too) long
Closed (latch only)
Single-locked
Double-locked

In modern commercial and public buildings, door status monitoring via digital locking technology is one of the central requirements of a sensible and effective security concept.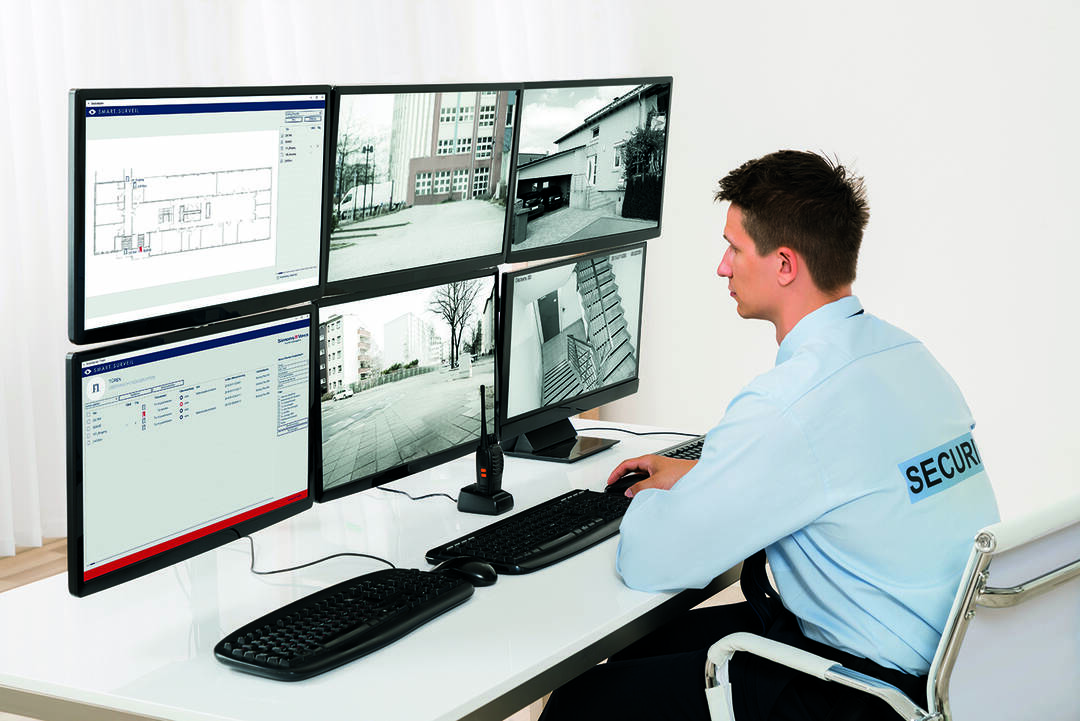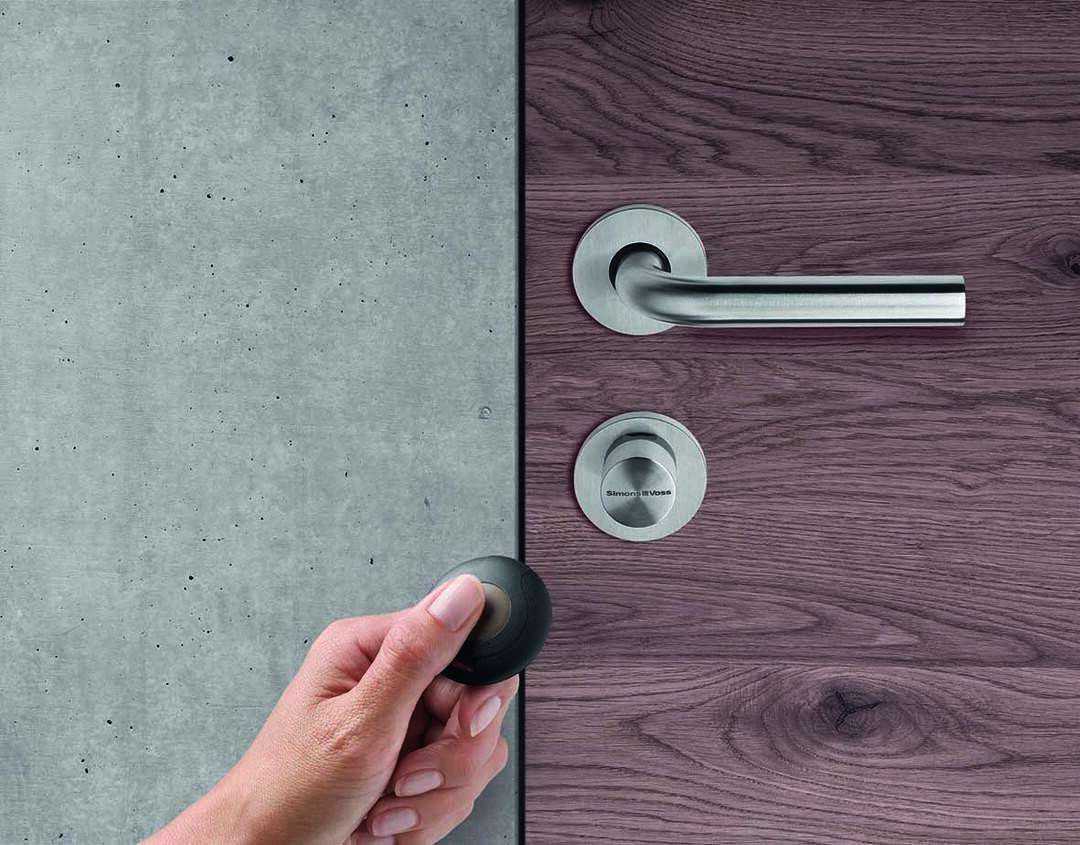 Unlike buildings with mechanical locking technology, the effort required to check and monitor doors is comparatively low and one person (doorman, facility management, security service) can handle the task. Digital locking technology creates the prerequisites for being able to call up all of the aforementioned door statuses, to be present at all times and to be able to react immediately to changes at a door. As a pioneer in digital locking technology, SimonsVoss offers the DoorMonitoring feature in conjunction with the "SmartSurveil" visualisation program if required.
The electronics used here can do much more than just distinguish between "open"and "closed". When using digital locking systems, door status monitoring means permanently registering and documenting any changes to doors. The digital locking media with which people must be able to identify themselves at the doors immediately allow conclusions to be drawn as to who actuated which door at what time – regardless of whether it was authorised to do so or not. This traceability is an extremely valuable feature, especially in doors to high-security areas. Accordingly, digitally supported door status monitoring can also be concentrated on certain sensitive areas in the company.
Digital locking technology with networked doors makes handling door status monitoring a very simple task. With a combination of DoorMonitoring locking cylinders and SmartSurveil software on their computer screen, the doorman or facility manager can see at all times whether a door is still open in the building or has not been properly locked and its location, especially important at the end of the day. It automatically receives a message if there is a change in the status of a door or a door is open somewhere for too long because someone has forgotten to close and lock it. This clearly shows how the security level in the building can be significantly increased compared to traditional mechanical locking systems with a door status monitoring system based on digital locking technology.
Incidentally, the principle also works the other way around: The doorman or facility manager can also remotely unlock doors in an emergency with the digital equipment described.