Escape door controls go digital
Under no circumstances would you imagine an escape door failing in an emergency with rapid evacuation of a building. Technically speaking, all measures are taken in the case of an escape door which is approved and certified by the building authorities in order to avoid such a case. With a new digital escape door control system, however, the functions and handling of such doors can be expanded or optimised compared to purely mechanical escape door control systems.
Escape door control challenge
Escape doors are an integral part of the building infrastructure in administrative buildings, cinemas and concert halls, hospitals, hotels and schools. The number and positions of the escape doors are clearly defined. In the event of danger, their technical equipment enables people to be evacuated from the building quickly and completely barrier-free.
Escape doors always open in the direction of the rescue options, they must be able to be actuated accordingly at all times and from the inside by everyone. At the same time, they must, of course, not create a weak point from the outside, which would allow easy entry into the building. In this alleged contradiction in terms of functionality, the technical challenge lies in the planning and use of escape doors.
Mechanical escape door control has limits
The new systems in digital locking technology and access control, such as SimonsVoss System 3060, offer some significant advantages over mechanical escape door control, which is why they are increasingly being used. Each escape door and each locking or unlocking point can be recorded centrally and intelligently controlled if required. Nobody has to walk through the building to do this, digital escape door control works contactlessly, so to speak. The door elements themselves and the corresponding tools available for PCs within the digital software immediately indicate the respective status of the escape doors (open, closed, locked). Such door monitoring enables those responsible in the building to react within seconds in the event of danger and, for example, to be able to centrally release all escape doors for operation at the same time with a single click. This would not be possible with mechanical escape door control; for this purpose, each mechanically secured escape door would have to be manually actuated by a (fleeting) person.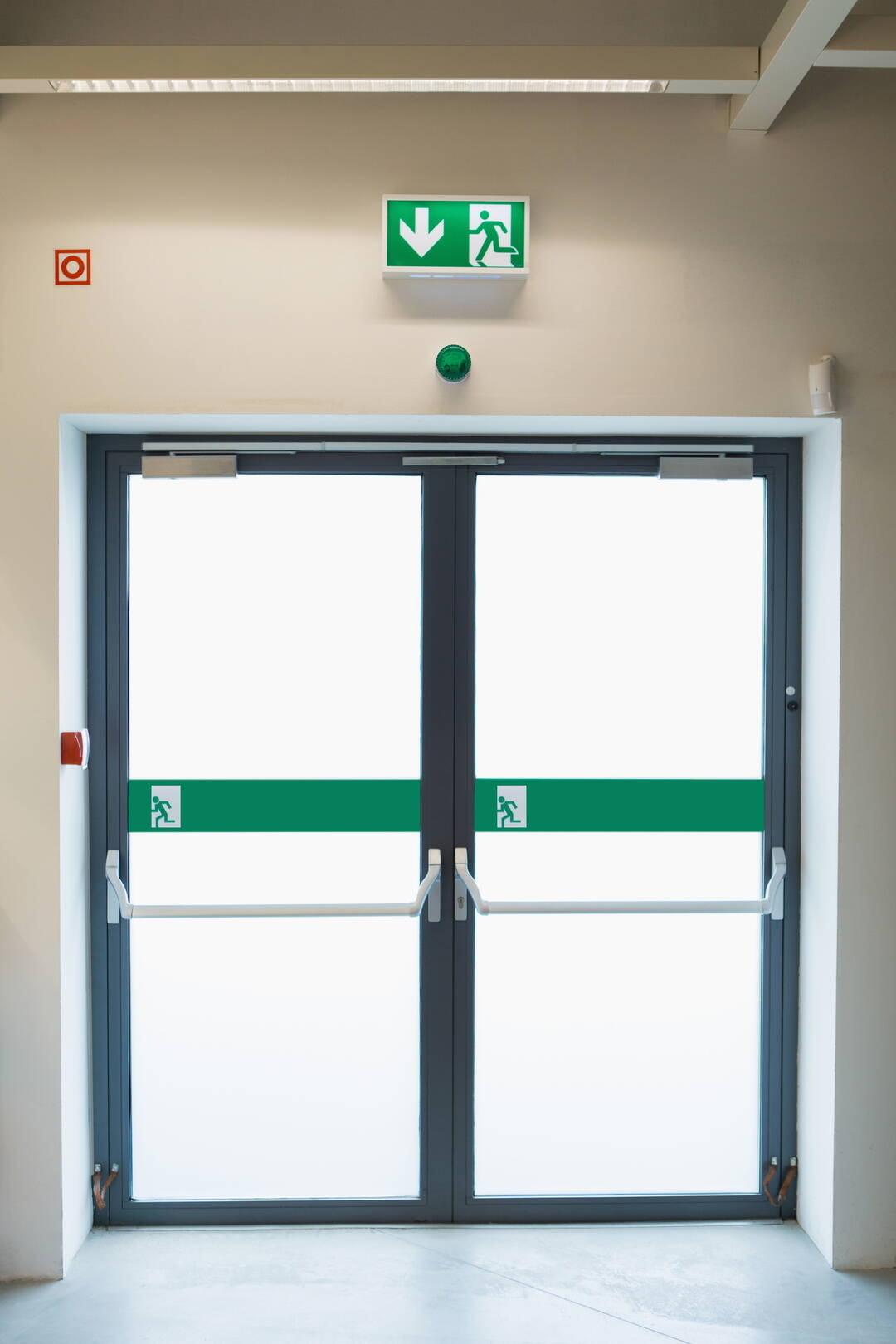 Greater security and convenience thanks to digital escape door control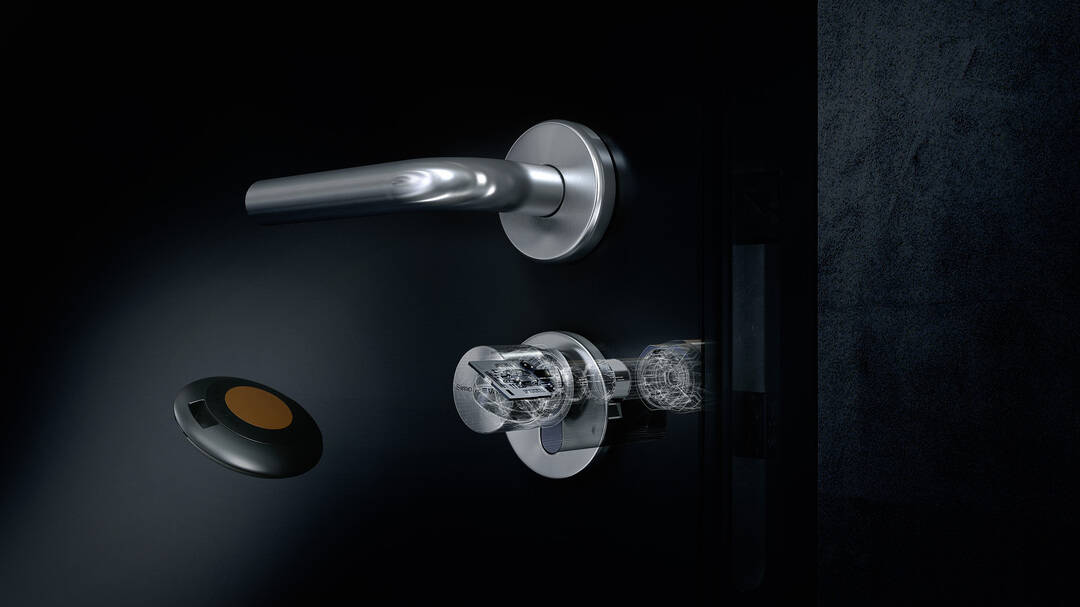 The second major advantage of digital escape door control is the documentation. For each escape door in the building, it is meticulously recorded whether and when opening operations were carried out from the inside or outside. Faults do not only become apparent in the event of danger if the escape door does not function properly. The locking media fully registered in the digital locking system (transponder or card) allow you to simultaneously determine by whom the registered attempted opening was carried out.
In certain cases and during maintenance work, it may be desirable or necessary to open individual escape doors. In contrast to mechanical escape door control, time zones can be conveniently created here for authorised persons in whom the work must be carried out.
Before and after, the digital escape door control unit registers whether the correct locking status has been restored. For purely mechanical escape doors, this must be checked individually by Facility Manager, etc.
Simple integration of digital escape door control
If a building has an extension building that also has escape doors, their integration into the digital escape door control system is no problem and the additional administrative effort is zero. As a further advantage over mechanical escape door control systems, digital systems offer the possibility of being combined with or integrated into existing burglary and fire alarm systems with comparatively little effort. With appropriate software modules, these functions can be integrated into the central administration, making it easier to control all processes relevant to building security.