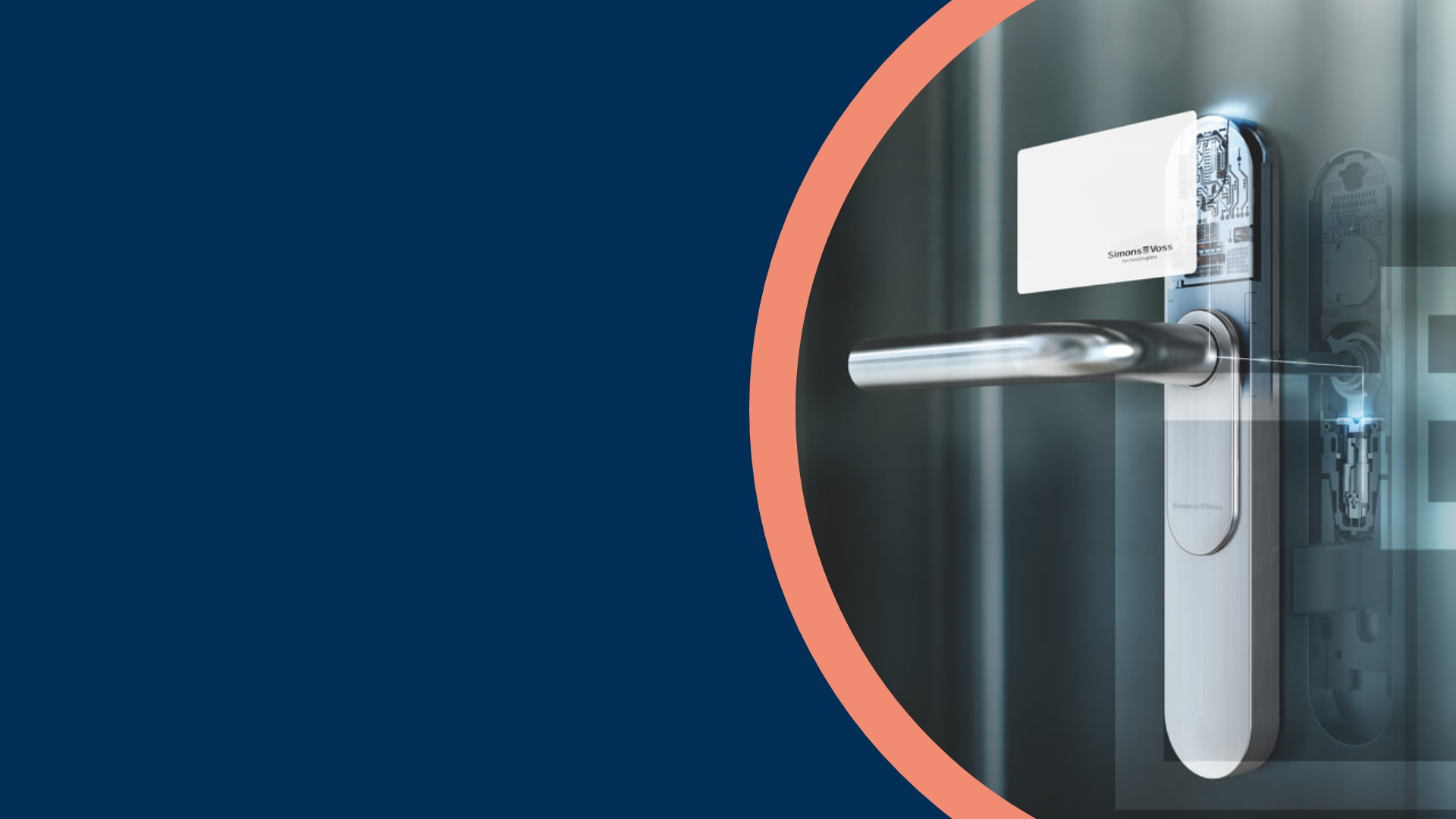 Experts in electronic door locks & modern master key systems.
Scalable, intelligent hardware and responsive software makes hard wired and mechanical master key systems a thing of the past.
Long lasting battery operated - eliminates ongoing electricity costs
Full audit trail capability - All entry and exit recorded at the handle
Greater visibility & control - Centralised, digitised master key system




Keyless door entry means advanced security, control and efficiency.
Mechanical locking systems are no longer fit for purpose in a today's technology driven world - businesses need innovative, efficient, simple and reliable systems, that provide visibility, flexibility and security.
When it comes to managing access across multiple buildings and for multiple groups of people, with multiple entry permissions. Keeping track of keyholders and logging information manually is labour intensive, costly and is potentially open to a breach of security.
It doesn't need to be that way.
Since 1995, SimonsVoss has been applying world-renowned German engineering to keyless entry systems. Our intelligent, flexible solutions offer support to those tasked with the responsibility of keeping buildings, facilities, and assets secure.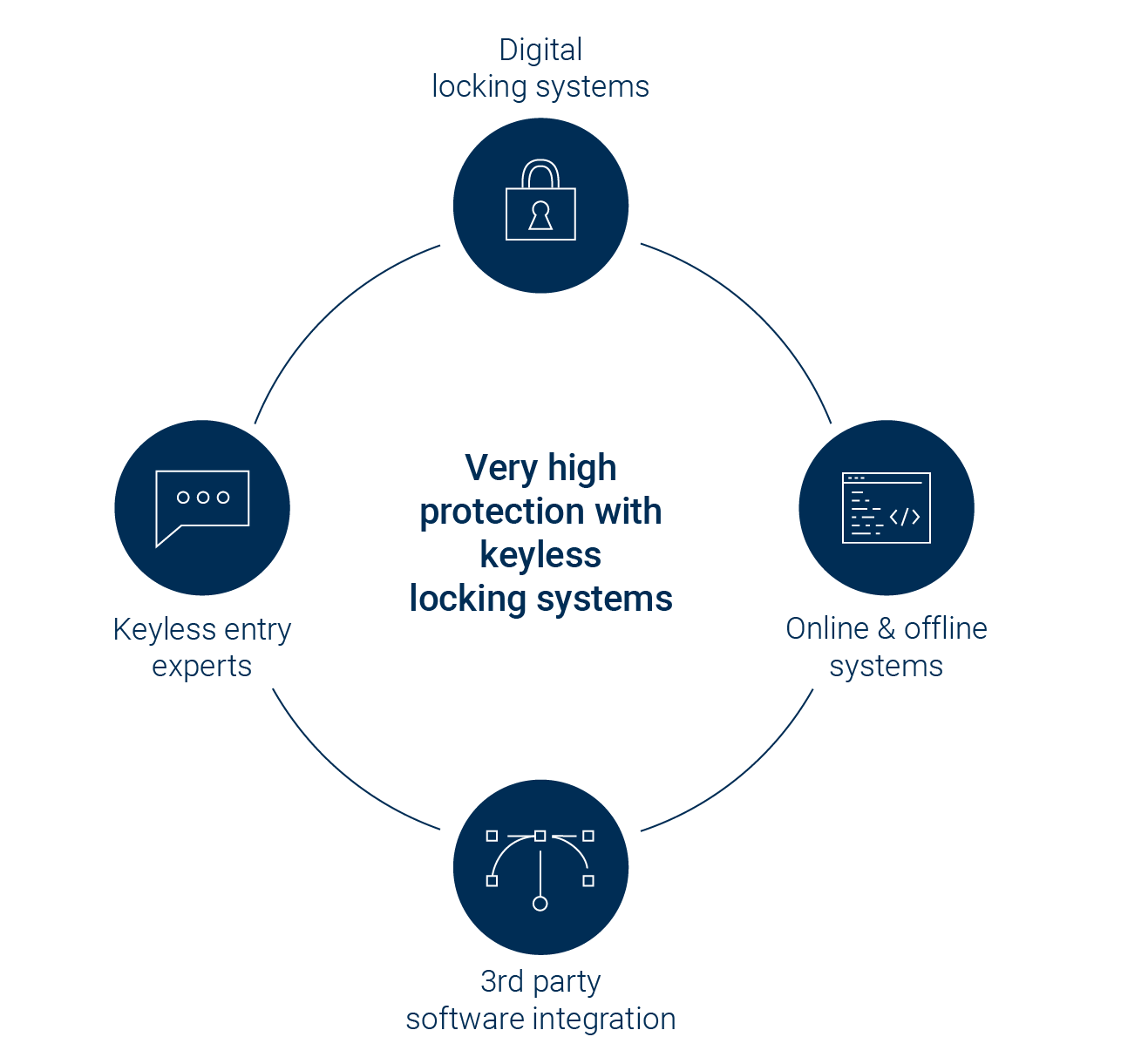 Intelligent keyless access control across all sectors
Our range of keyless and electronic door locking, and door access control systems allow users to have full control and transparency over every individual authorised to enter a building or facility. Not only that, they integrate into existing systems and thanks to their modular design, can be fitted quickly and easily.
Our keyless door locking and access control systems are used by many of the UK's leading establishments across education, health, local government, hospitality and leisure, commercial property and religious centres, as the SimonsVoss name is entrusted to keep more and more facilities, people and assets safe.
Our team of UK experts have the knowledge and experience to advise you on the right solution.
Locking systems in all industries
Our keyless entry and digital locking solutions can be applied to buildings, facilities, and campuses in any sector. From external entry ways and internal doors, lockers and cupboards to parking barriers. SimonsVoss flexible, scalable and most importantly – extremely secure – keyless entry systems provide you with peace of mind and protection.