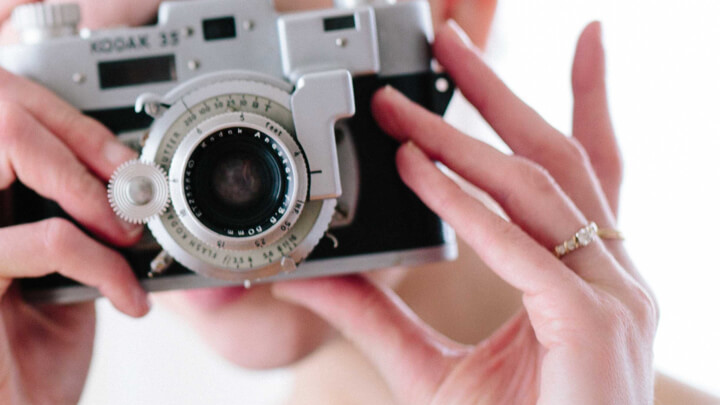 Well equipped for the future
SimonsVoss Technologies GmbH (Unterföhring) expanded its production site in Osterfeld in Saxony-Anhalt in the year of its 25th anniversary with a new building with an area of around 2,400 m2 , enabling it to implement even more efficient, faster and more flexible processes in the future.
Success as the market leader in digital locking technology in recent years has necessitated an expansion of production areas, material storage, warehouses and shipping. Thanks to the introduction of new products - including the SmartHandle AX fitting series – and the expansion of successful product ranges with new products such as MobileKey, the capacity limit at the Osterfeld site, which was acquired in 2013 with approx. 1,700 m2 of production and storage space, has been reached for some time. The new building was completed one month earlier than originally planned and allows the available space to grow to a total of 5,600 m2 .
From a small start-up to a big player on the market
Ludger Voss and Oliver Simons certainly didn't think so much when they founded their company in 1995 - driven by the idea of an innovative compact access control system – and rented a small office on a attic in Schwabing. Ludger Voss: "In autumn 1997, we had the further idea of integrating the system into the thumb-turns of locking cylinders. 1998 saw the first successful prototypes." The dealers immediately saw enormous potential in this and so the success story took its course. SimonsVoss Managing Director Bernhard Sommer: "What initially was a technological idea, namely to digitise locking cylinders, has developed into an industrial market in the past 25 years. SimonsVoss was not only involved in this development, but also significantly pushed it forward. Today, we are continuing this course seamlessly as part of Allegion and are therefore successful. "
Optimised production processes – better delivery performance
The wide range of variants – a central SimonsVoss feature – and the resulting changing product mixtures pose particular challenges. Operations Manager Peter Heimbürge: "Due to the small space at the site, we sometimes had to be very creative and inventive in order to present each customer with a tailor-made solution in a timely manner. It was not readily possible to introduce new procedures and new technologies." Thanks to the added space, more efficient, faster and more flexible processes in production can now be realised. Optimised production processes also enable shorter lead times and even better delivery performance. Among other things, the new hall was able to build a new production line for cylinders as a pilot project, which can later be adapted to other products. Peter Heimbürge: "We are continuing our course of further increasing quality and presenting additional innovative solutions to customers."
Optimal working conditions for employees
"More space for our employees, associated shorter paths and response times as well as direct communication are a major advantage in day-to-day business," explains the plant manager. The workforce at the Osterfeld site employs around 160 people. Additional social spaces, a larger dining room and a deserved parking space situation will offer the workforce even better framework conditions in the future and contribute to a further improvement of the working atmosphere. Operations Manager Peter Heimbürge: "Thanks to the expansion, the site is now optimally equipped for the future and for optimising processes."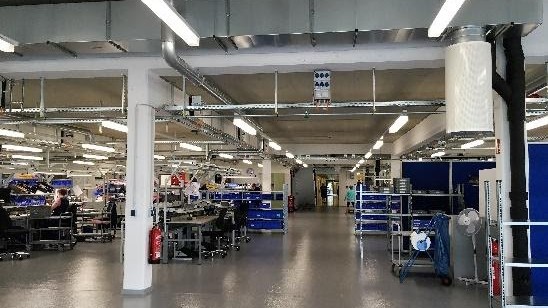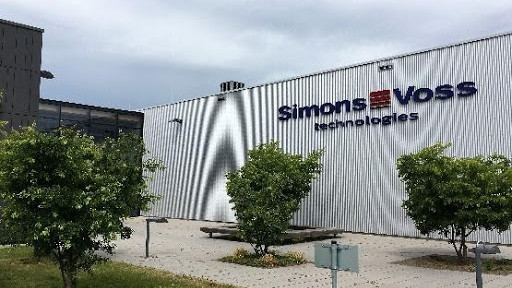 SimonsVoss Technologies GmbH, with headquarters in Unterföhring near Munich and a production and logistics center in Osterfeld/Saxony-Anhalt, has been part of Allegion™ since September 2015 and is thus part of a globally active network. Since the market launch of its digital locking and access control system "3060" in 1998, the company has modernised its (once predominantly mechanical) locking technology in line with modern technological standards and is now regarded as a European technology leader in the field of battery-powered electronic locking and access control systems. Further information at www.simons-voss.com
About Allegion™
Allegion (NYSE: ALL) is a global pioneer in access control, with leading brands including CISA®, Interflex®, LCN®, Schlage®, SimonsVoss® and Von Duprin®. With a focus on door and access security, Allegion offers a wide range of solutions for people and property - homes, businesses, schools and more. Allegion achieved a turnover of 2.7 billion US dollars in 2018 and is active in almost 130 countries.