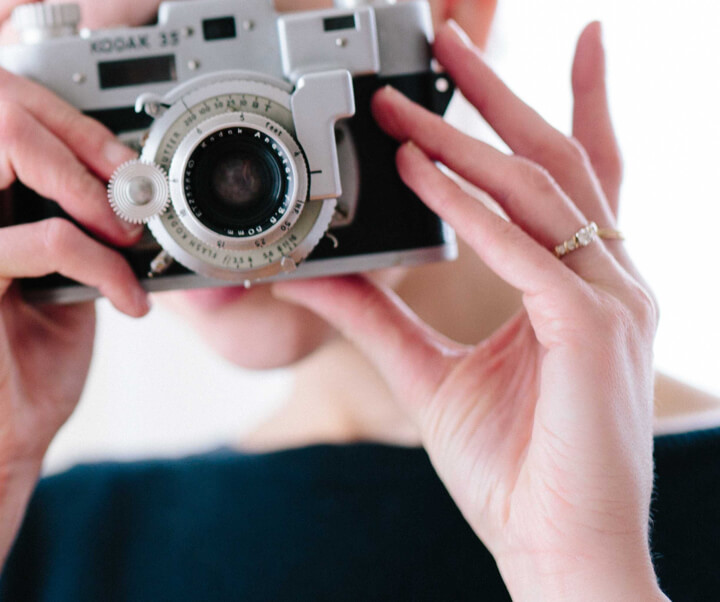 Tap in - turn – enter
MobileKey by SimonsVoss in the House on Lake Bernstein
The House on Lake Bernstein complex in the German region of Lower Saxony allows families with children suffering from cancer to relax, recharge their batteries and clear their minds. SimonsVoss's intelligent access system has been providing secure, uncomplicated access to the cosy log cabins and improved accommodation management for the organisers since a short time ago.
The Harz Association for Children with Cancer launched the House on Lake Bernstein project in Stüde-Sassenburg, near Brunswick, in 2013 to enable families with children suffering from cancer to enjoy a relaxing, carefree break before, after or between therapies at no great cost. A year-round contact point for numerous affected parents with their children since then, the complex is located on 1,300 square metres of land in the eastern part of the expansive Lake Bernstein nature and holiday area and is only about 400 metres from the shore of the lake. Public facilities include a playground, a small basketball court, a carport and a roofed barbecue area. The families stay in one of four modern log cabins featuring 55, 25 or 20 square metres of floor space.
Digital locking cylinder and PIN code keypad
To ensure as many families as possible have the opportunity to take a break at Lake Bernstein, the length of a stay has been set at between three and ten days. A high occupancy rate and quick changeover between departures and arrivals require seamless organisation, prompt cleaning and a quick handover of the cabins to the next guests. Small key safes were installed in the lodgings as a central storage location. However, in the heat of the moment, guests would deposit keys in the mailbox or even accidentally leave them inserted in the door when they departed, meaning that volunteers were very often locked out of the cabins. There had to be a solution that worked just as easily for guests as for hosts. Previously equipped with simple mechanical locking cylinders without card protection, the entrance doors to the four cabins were retrofitted with state-of-the-art digital locking technology, the MobileKey system by SimonsVoss. The two-piece sets each consist of a digital locking cylinder and a flat PIN code keypad, which can be installed both indoors and outdoors without any wiring. Classified according to DIN 18252, EN 1303 and EN 15684, the digital locking cylinders are fitted in place of mechanical ones without much effort. The system is configured using a free web app. The MobileKey all-inclusive solution is suitable for up to 20 doors and 100 users.
Button control also provides operation from the inside
Thanks to the special MobileKey locking cylinder with a button control function, the entrance doors to the four cabins can also be operated from the inside. Guests can lock the door when they are in the cabin if they wish. The sets were installed by Halberstadt-based Schlüssel Bert, a specialist retailer in security technology, locking systems, alarm systems and video surveillance. David Will, the employee responsible for the House on Lake Bernstein: "The combination with a PIN code was chosen so that guests didn't need to carry transponders around, which they might otherwise lose or leave behind somewhere." For guests, the solution is an all-round carefree package: tap in the code, twist the thumb-turn and enter. "The code can be changed at any time and also makes access easier for volunteers," explains the system technician, responsible for consulting and sales at Schlüssel Bert. "Since we coordinate usage remotely, we are very happy to have the MobileKey sets on all doors," says Avery Kolle, the facility's Managing Director. "This means that families can enter their accommodation at any time. We do not need to make an extra trip to the facility if keys are lost either. The digital system also saves money because we no longer need to invest in new keys."
Different codes and access rights for greater transparency
MobileKey has also simplified issuing of access rights and thus improved security at the same time. Not everyone needs or should have access everywhere. Using mechanical locking systems and handing out keys to many people – common practice in the past – made it difficult to keep a track of things. The MobileKey system, on the other hand, creates maximum transparency. After installing the sets in the Lake Bernstein system, different codes and thus different access rights were issued – ranging from a code that opens all entrance doors like a master key to codes that only open a single building or the single building plus the community house. Will: "The system is stable and easy to understand and operate. I trained Avery Kolle as the operator, who was then able to instruct his team." The response is overwhelmingly positive, as Kolle confirms: "The functions are completely problem-free, making it extremely easy for us to use." The volunteers are happy that they no longer find themselves unexpectedly locked out when they arrive to prepare the cabins for the next guests. Guests can also enjoy an even more carefree stay. Will: "We have been working with SimonsVoss as a specialist retail partner for a long time and are very satisfied with the simplicity of cloud-based programming. This means that even small projects can be implemented – with little hardware and software."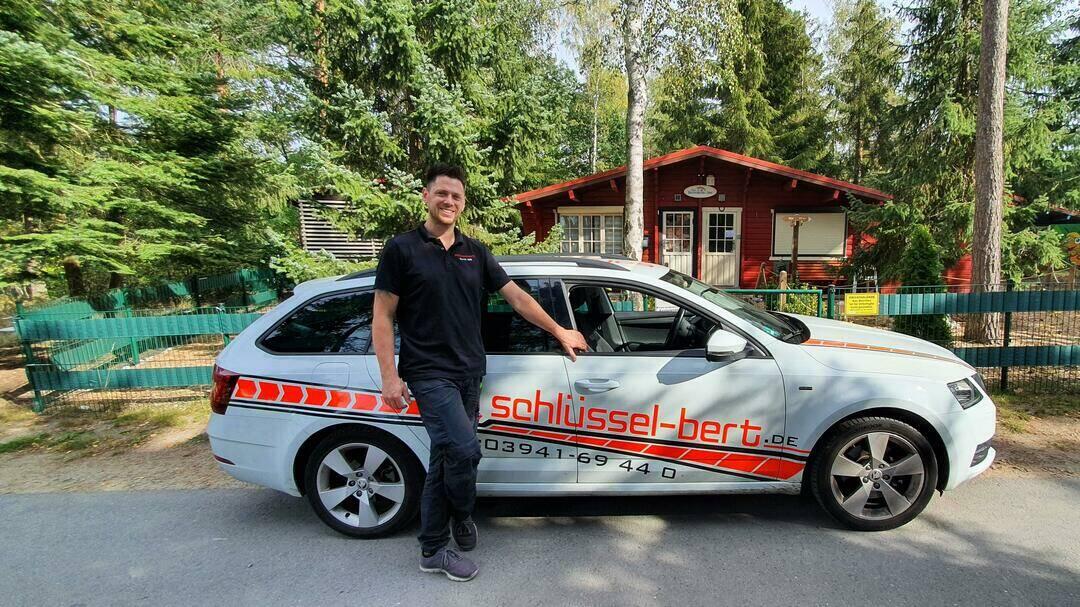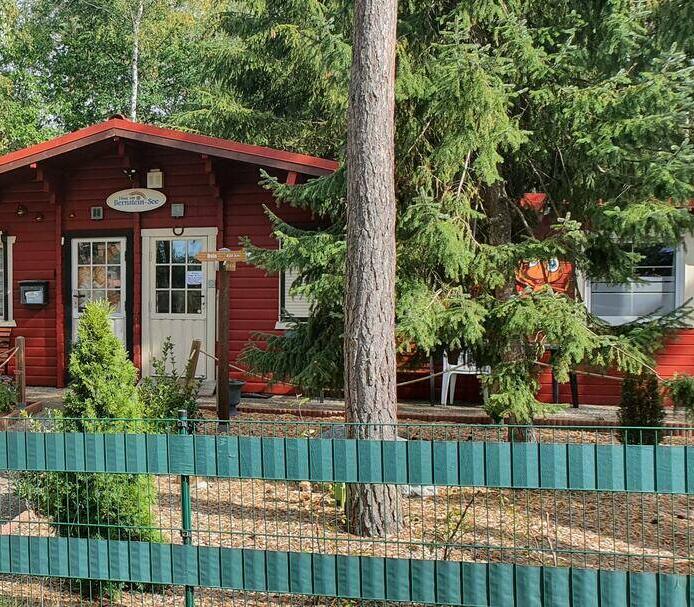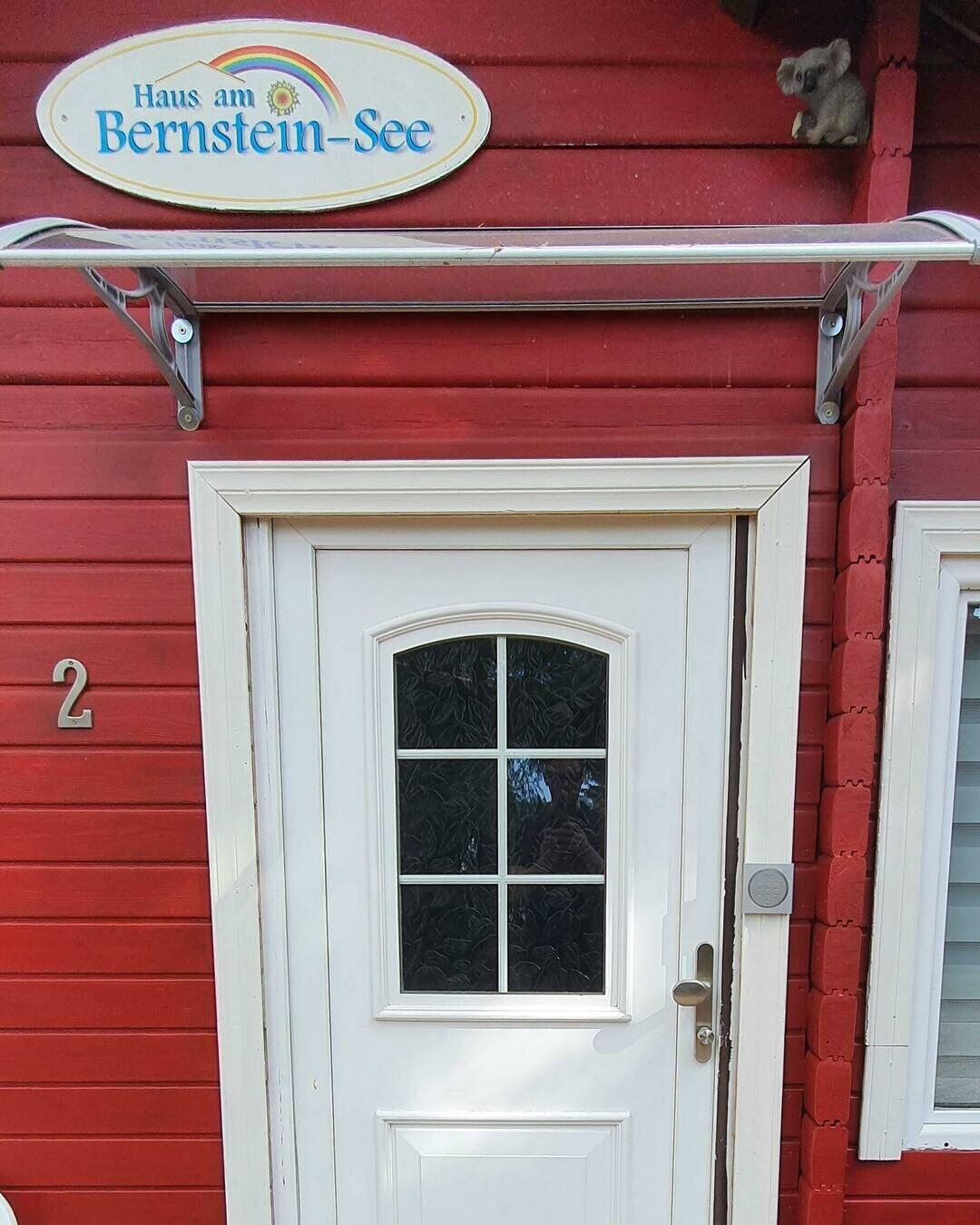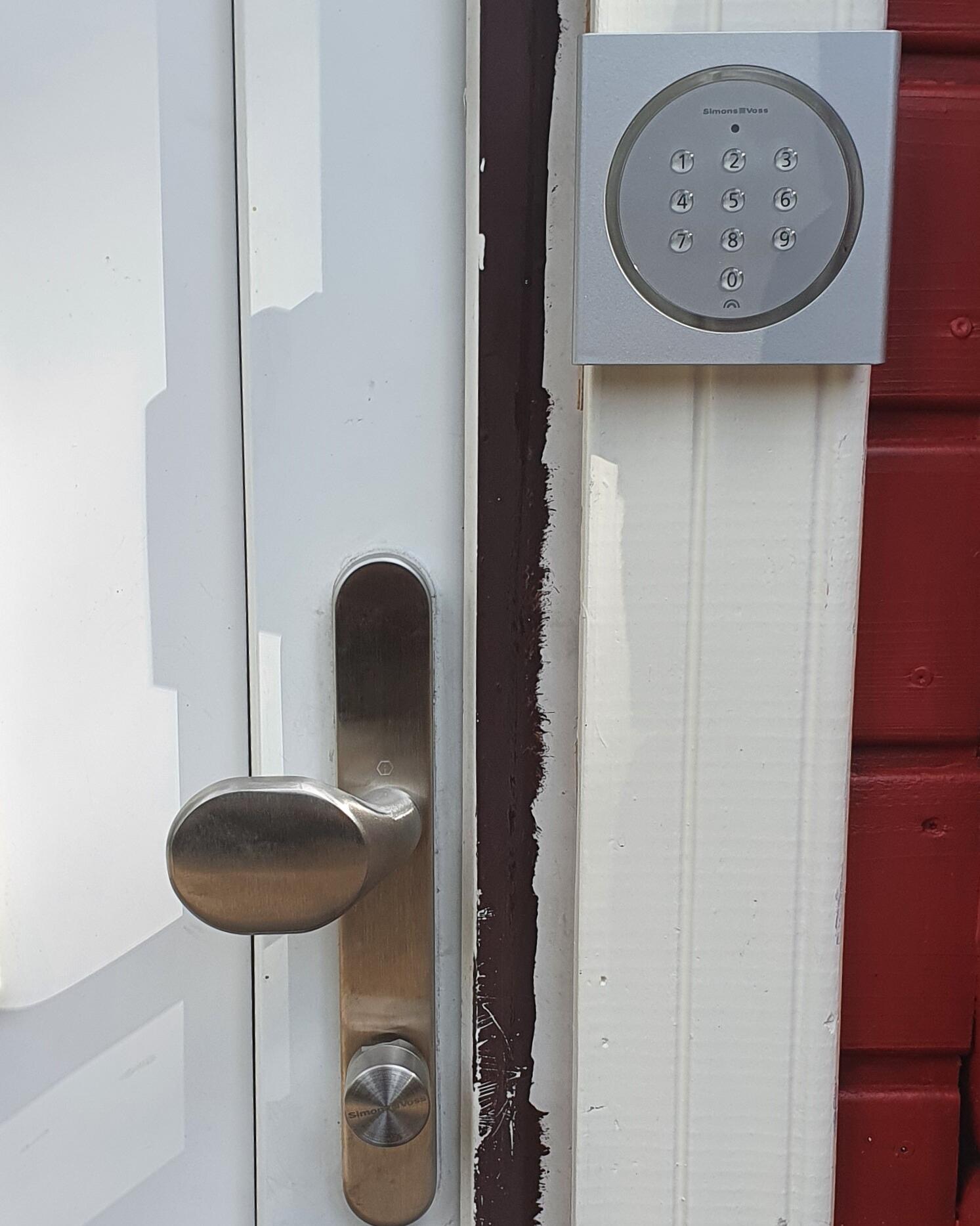 The project in brief
Building
House on Lake Bernstein, recreational facility for families with children with cancer
Organisation
Verein für krebskranke Kinder Harz e.V. (Harz Association for Children with Cancer)
Address
Kastanienallee 778-781, 38524 Sassenburg/ OT Srüde Germany
Managing Director of the Company
Avery Kolle
SimonsVoss system:
MobileKey sets with digital Euro Profile double thumb-turn cylinder, button control and PIN code keypad
Specialist retailer
Schlüssel Bert, Halberstadt
SimonsVoss Technologies GmbH, with headquarters in Unterföhring near Munich and a production and logistics center in Osterfeld/Saxony-Anhalt, has been part of Allegion™ since September 2015 and is thus part of a globally active network. Since the market launch of its digital locking and access control system "3060" in 1998, the company has modernised its (once predominantly mechanical) locking technology in line with modern technological standards and is now regarded as a European technology leader in the field of battery-powered electronic locking and access control systems.
About Allegion™
Allegion (NYSE: ALL) is a global pioneer in access control, with leading brands including CISA®, Interflex®, LCN®, Schlage®, SimonsVoss® and Von Duprin®. With a focus on door and access security, Allegion offers a wide range of solutions for people and property - homes, businesses, schools and more. Allegion achieved a turnover of 2.7 billion US dollars in 2018 and is active in almost 130 countries. www.allegion.com