 Mechanical, electronic, digital locking systems
Mechanical locking systems
Mechanical locking systems are the easiest way to secure buildings. Whether private homes, schools, hospitals or companies, this locking system protects people and objects with locking cylinders and door locks. Conventional mechanical locking systems exist in different versions. The safety of the individual variants can be enhanced with various functions.
These different variants make it possible to implement organisational structures with different access authorisations. Depending on the building or access category, it can thus be decided who has access to which area. This requires well thought-out planning and structure in advance, according to which the mechanical locking system will be installed. Depending on the structure, the user must choose a certain type of mechanical locking system.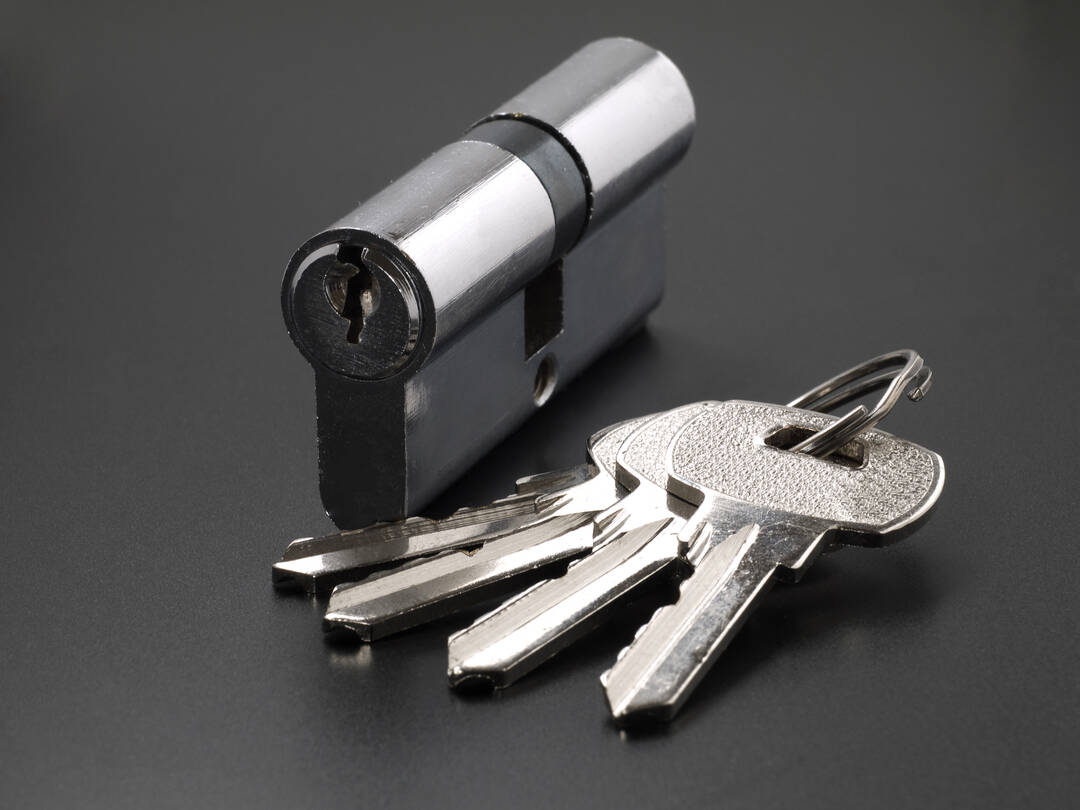 Types of mechanical locking systems
When it comes to mechanical locking systems, a distinction is made between conventional locking systems and reversible key systems. Conventional technology uses what is known as a crescent wrench. The separation of locking pins makes it possible to divide them into different differentiation groups (hierarchy levels). Another variant of keys with drill cavities in reversible key systems enables further options. This means that superordinate or subordinate keys of the mechanical locking system can be created.
Use of mechanical locking systems
Small to medium-sized companies, residential buildings or public institutions still use mechanical locking systems today. These locking systems are primarily used in areas where there are no frequent changes to keys issued. The number and fluctuation of key holders should be kept as low as possible for mechanical locking systems.
Disadvantages of mechanical locking systems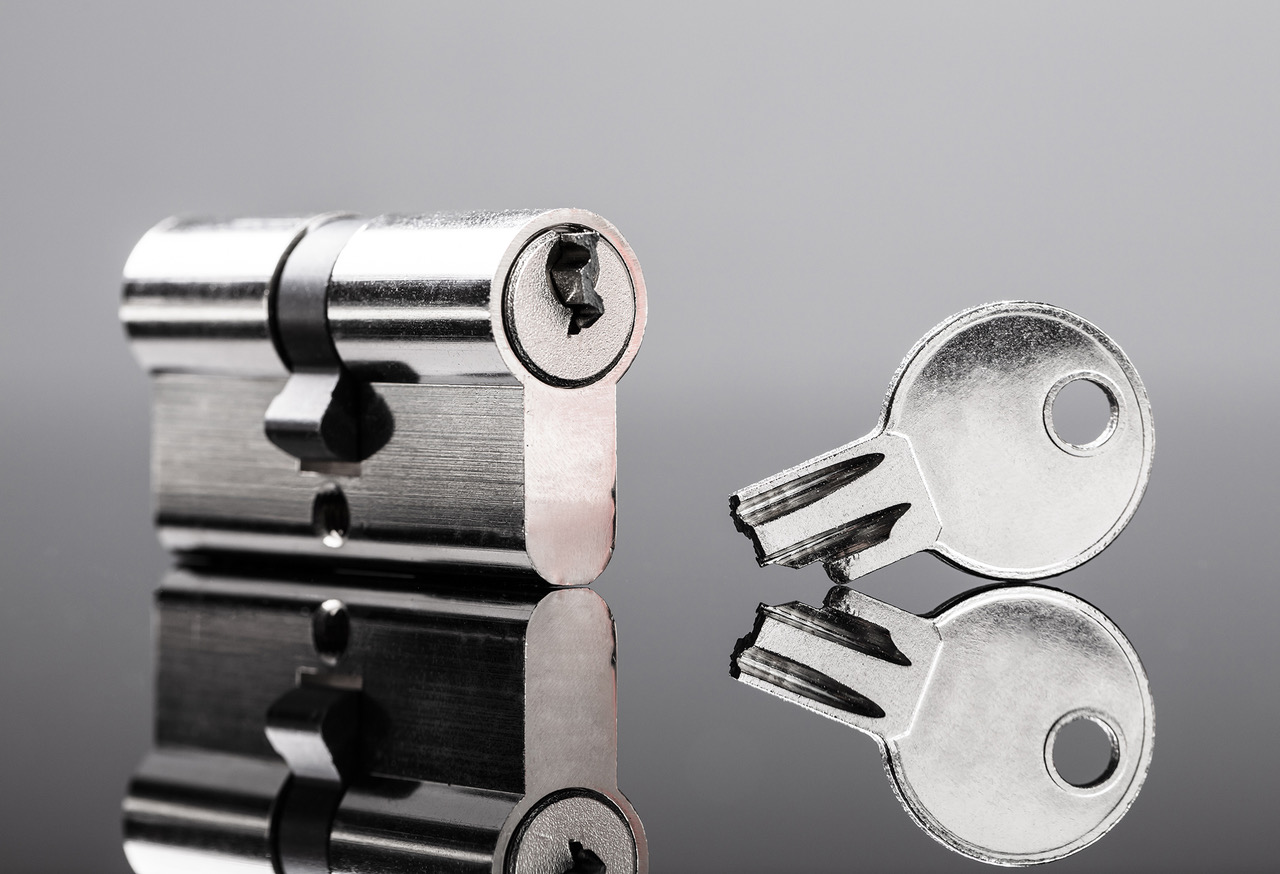 As mentioned earlier, the biggest disadvantage of mechanical systems is the low flexibility. As soon as there is a change to key carriers or the structure of access authorisations needs to be adapted, mechanical locking systems reach their limits. In manageable companies or facilities, the replacement of mechanical cylinders is still relatively easy. Many keys handed out or larger building complexes can quickly result in enormous costs and time expenditure.
Electronic locking system - digital locking system
Electronic locking systems are often referred to as digital locking systems in the same pass. Both systems are also based on the same technology: Whether it's a simple electrical locking system for building entrances or a digital high-end system at universities – all electronic or digital systems work according to the same principle: Locking cylinders in combination with software-controlled technology. There are virtually no limits to the technical possibilities, which allows highly complex locking hierarchies and authorisation structures to be mapped.
Digital locking systems
A digital locking system offers both high levels of convenience and security. Private homes, residential complexes and companies in particular benefit from digital locking systems. Companies in particular use these systems as they make it much easier to manage and issue keys. Furthermore, a digital locking system offers the advantage of being able to track who is inside the building and who is not at all times. Access authorisation to the respective areas can be easily controlled via software. This makes it easy to store which type of person group has access to which areas. This enables, for example, an uncomplicated distinction between employees, suppliers or guests.
Components of electronic or digital locking systems
The fundamental components of a digital locking system can be divided into the following areas: Door components, identification media and software.
Türkomponenten
This includes a locking cylinder which has been specially developed for electronic locking systems. Door components also include a reader that works using RFID technology and can be installed in a wide variety of forms (reading stations, mobile devices, etc.) These components are connected to the in-house network to communicate.
Identifikationsmedium
The medium of a digital locking system is recorded and identified by the reader. There are also different variants here, e.g. as transponders or in cheque card format. The identification medium is divided into passive, active and semi-passive technology. But they all have one thing in common: They function without any contact whatsoever, which minimises wear on the media.
Software
The data exchange of identification media and door components must be registered and managed. This is where a software solution comes into play, which manages the information processes and controls the hardware components. This enables access authorisations to be conveniently changed or transponders to be replaced with just a few clicks, for example.
Areas of application of electronic locking systems
When purchasing an electronic locking system, the user's requirements play a major role. For example, a private household has different conditions and requirements than a school when it comes to securing people and valuable objects. Nevertheless, all sectors benefit from digital locking systems as they can be adapted to individual requirements.
Larger companies and public facilities must cover as flexible access authorisations as possible, as in addition to in-house employees, external personnel (e.g. suppliers or cleaning staff) must also be granted access. Facilities such as schools, hospitals or universities also benefit from keyless systems, as there is a frequent key change in these areas. An electronic locking system makes this easy and convenient. Another advantage is the lightning-fast reaction to the loss of an identification medium.
Residential security in private homes can also be covered by smaller digital locking systems. This system can be enlarged and upgraded as required so that entire apartment blocks or apartment blocks can be operated with digital locking systems. Building complexes of housing associations can centrally manage complete systems and monitor them online thanks to electronic locking systems.
But hotel systems also appreciate the advantages of digital locking systems. In the past, hotel room doors were often operated with wearprone magnetic cards, today a smart card opens contactlessly and efficiently. Personnel can easily issue, block or replace the respective identification medium without having to request specialist personnel.
Whether it's a company, public building, private home or hotel, all facilities also benefit from the possibility of using the smartphone as a key. Using the app, the access data is sent from the smartphone to the respective reader and access is enabled if access authorisation is available.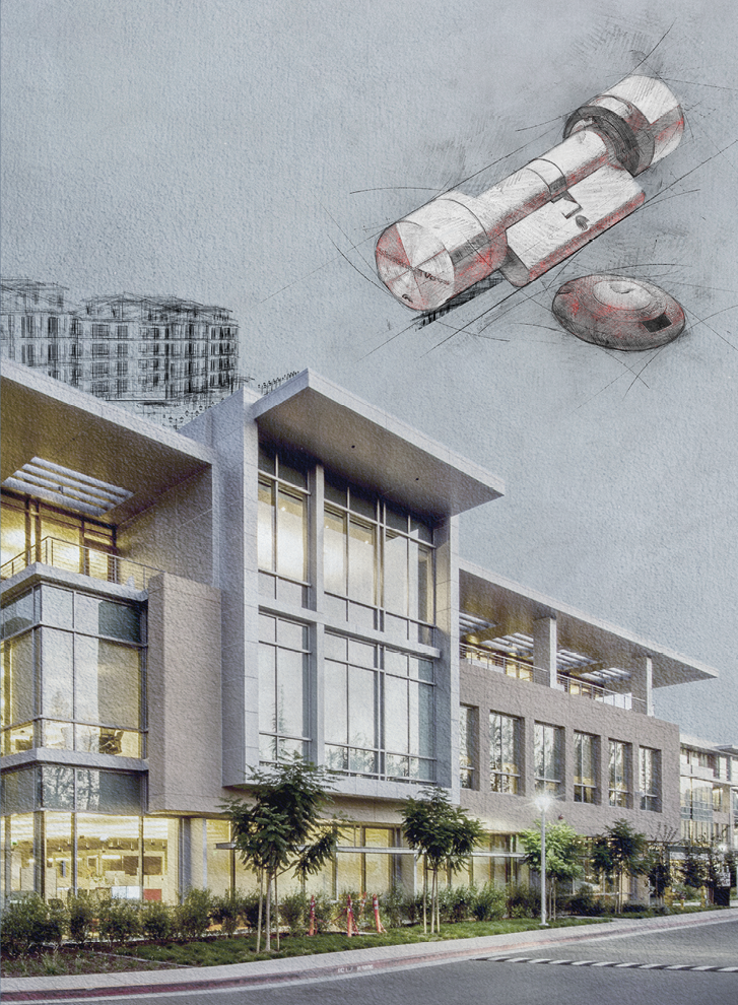 Advantages of a digital locking system
Extra security
Digital locking systems offer the highest level of security. Thanks to digital locking cylinders and an identification medium, buildings with the highest security level can be equipped. Unauthorised penetration is prevented even in the event of external force, as the cylinder is also mechanically secured.
Extra comfort
Doors are opened with future-oriented identification media. This means that digital locking systems use an RFID medium which replaces the conventional key. Doors are opened conveniently and contactlessly.
Additional control
Should people be grouped so that only certain areas are accessible? No problem – access authorisations can be individually configured and controlled with digital locking systems. You can reprogram existing authorisations with just a few clicks without having to exchange the access medium.
Additional extras
Electronic locking systems can be extended as required. Connection to other digital systems and systems is possible without any problems. For example, a fire alarm control panel or alarm system can be connected, which triggers directly in the event of danger.
Cost saving
If a key is lost in conventional mechanical systems, all cylinders must be replaced and new key sets handed out. These costs can quickly be in the five-digit range for a multi-party house or large employee base. If the identification medium of a digital locking system is lost, the medium can be easily blocked and replaced so that the security of the building is immediately restored.
Digital locking systems from experts
More than 20 years ago, the revolutionary idea of digital locking systems was born by the pioneer of locking technology. SimonsVoss experts have been pursuing the technological vision of a keyless world for decades.
Effortless replacement of mechanical components with modern digital locking systems is part of the visionary's everyday life. The switch is quick, uncomplicated and wireless. All SimonsVoss locking systems have a modular structure. This means that the SimonsVoss components used can be combined with each other and subsequently extended. In addition, all systems are upward and downward compatible. This enables simple and low-maintenance technology that meets the highest demands in terms of design and quality of all components.
SimonsVoss continues to drive the idea of revolutionising digital locking technology to always meet the highest security requirements and develop innovative solutions.
Become part of the keyless world and enter the #keyless World through German-made quality