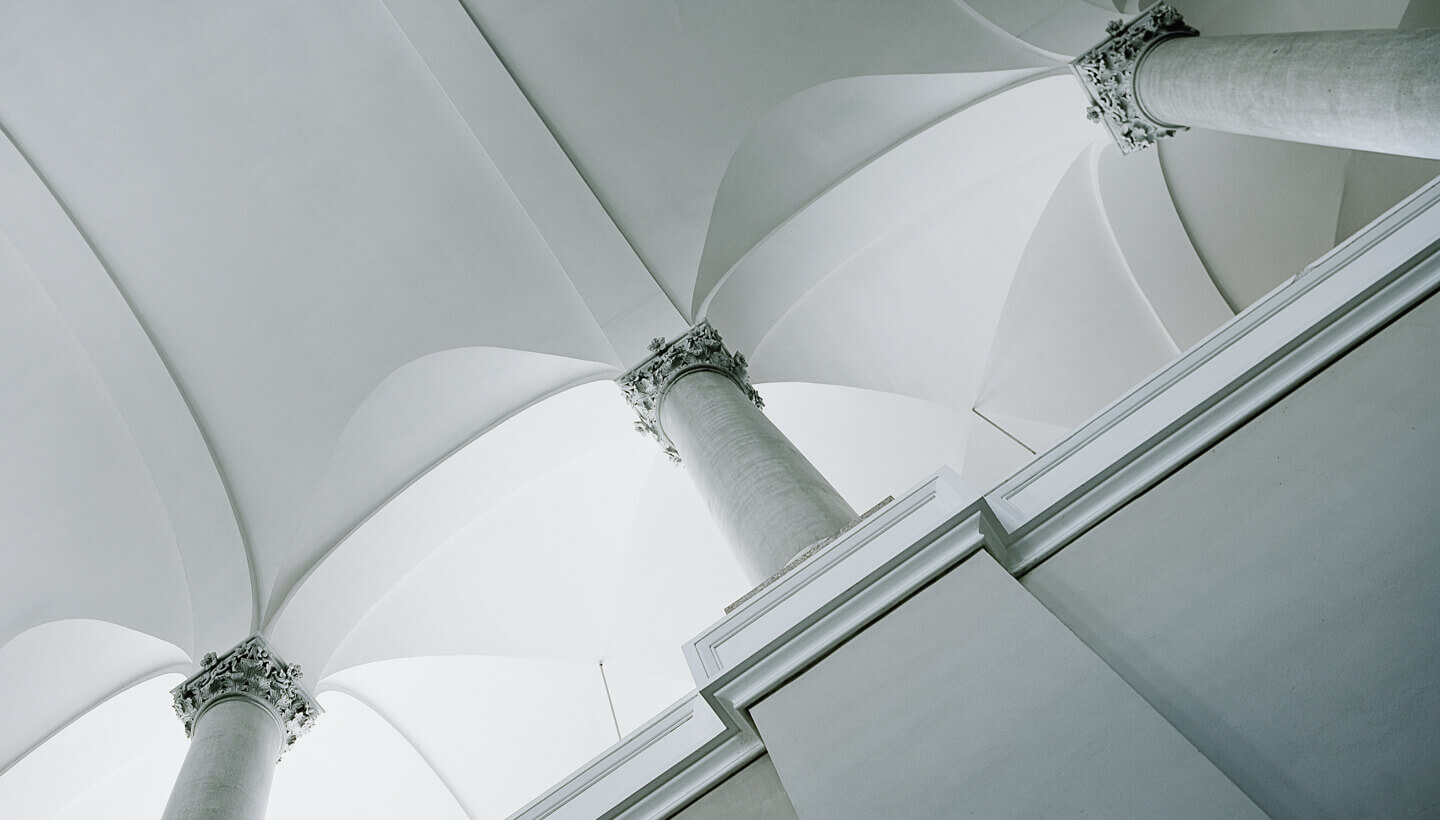 Danger zone Public service. Safety at workplaces close to the citizens.
Unfortunately, conflicts are increasingly common in government and municipal offices. A digital locking and access control system with a protective function allows you to manage access rights on an individual basis, making citizen-oriented service a safe experience.
Manage access with citizens in mind!

Government buildings are usually open to the public and are subject to frequent party traffic. At the same time, however, they should also provide undisturbed and protected workplaces for employees. Therefore, it is important to separate these two areas safely.

Further, frequent requirements:

Networking of several buildings, as authorities are often present at different locations    

The integration of time recording systems in the locking system    

Parking control for visitors and employees at authorities with intensive party traffic        

A rule governing access for cleaning personnel.

The flexible locking system from SimonsVoss meets all these requirements.

For example, the main entrance is equipped with an electric door opener, which can be activated during visiting hours - at all other times, the door can only be opened by means of a transponder. Time recording terminals are integrated into the system via Smart Relays and the operation of the terminals via transponders. For cleaning teams, access is only granted at fixed times with specially programmed transponders. Parking spaces for visitors and protected parking spaces for employees can be shown separately. The system is centrally managed via network connection with WaveNet. Large authorities can also be controlled via the locking system management software.
Digital locking and access control system 3060 –
The advantages at a glance.

World-leading solution based on the latest security technology

High investment security and very good economic efficiency

Stable, low-maintenance

Easy to use

Retrofitting or retooling possible while the system is in operation

Flexible key management: Grant, change or revoke rights at any time

Limit user rights locally and temporally

Lost transponders or SmartCards are blocked by mouse click
Existing SmartCards, such as student and pupil ID cards,
can be used as a "digital key"


Federal Administrative Court Leipzig:
pledged to secrecy.
Housed in an imposing 19th-century building, the Federal Administrative Court of Germany in Leipzig is the workplace for several hundred judges, lawyers and administrative employees. As can be expected, there are many sensitive areas in the building. The SimonsVoss System 3060 provides perfect protection for them all.

Security in the name of the law.
The architectural treasure not only houses court rooms and many offices, but also numerous areas accessible to the public plus rooms for judges, employees, lawyers, clients and journalists. System 3060 can be used to install a hierarchy of access rights quite easily. This ensures optimum compliance with confidentiality requirements for all 550 doors. Numerous doors here have been fitted with locking cylinders with access event logging. This means movement can be tracked at any time to establish which users went through particular doors at particular times. Incidentally, the police and insurance companies recommend using the SimonsVoss System 3060 as a digital locking system.

St. Wendel District Authority:
keeping to official channels.
The varied tasks at St. Wendel District Authority are spread over several buildings. All office and exterior doors in the six heavily used administrative blocks and the two branches are equipped with SimonsVoss digital locking technology.

You can never be too safe
A public office never stops growing. Mechanical locking systems stopped being practical at St. Wendel some time ago. That's why 390 office doors, exterior doors and various side doors have been fitted with digital locking cylinders. Visitors to the authority start flocking through the doors first thing in the morning. Everyone now knows exactly where they need to go, especially the some 350 council employees since the locking system clearly establishes who is allowed into each office and who is not.
The exterior doors also feature motorised locks to enhance security since they need to be securely locked outside opening hours. Motorised locks are equipped with an electronic timer switch. This ensures that doors are automatically opened and closed at specific times. The district authority offices are thus protected far more effectively against break-ins.
Stuttgart Art Museum:
sheer art appreciation assured.
Stuttgart Art Museum is open to the public. The SimonsVoss System 3060 ensures that the museum and its restaurant are not only open for everyone, but that they are also safe and secure.

Security is an art.
Around 1,000 visitors enter the museum every day while another 400 are drawn by its culinary delights. Optimum organisation is also required for the almost 130 employees. System 3060 ensures that access rights are managed quickly and easily. Some 160 digital locking cylinders have been installed.
These sturdy, adaptable locking cylinders bring an added advantage: the museum features numerous thick steel doors and fire doors with excess overlaps up to 15 centimetres long. The thickness presents no problems for radio transmission between the cylinders and transponders.