 It has happened to everyone before:
You come home from shopping. Once you have arrived at the apartment door, you place the shopping bags and reach into the bag to retrieve the key. But the key is not in your pocket or pants. No trace even after searching in the car for minutes. Gradually, you can be sure: Whether keys are lost or stolen: The key is gone!
The problem:
For private individuals, this does not seem to be too big a problem at first. The locksmith opens the locked door within a few minutes, if not seconds. As a rule, the next action is to copy the lost key if a replacement key is available. This is somewhat more difficult for residential complexes as keys can only be applied for via property management. As soon as the lost key has been replicated, the problem is solved - for the time being!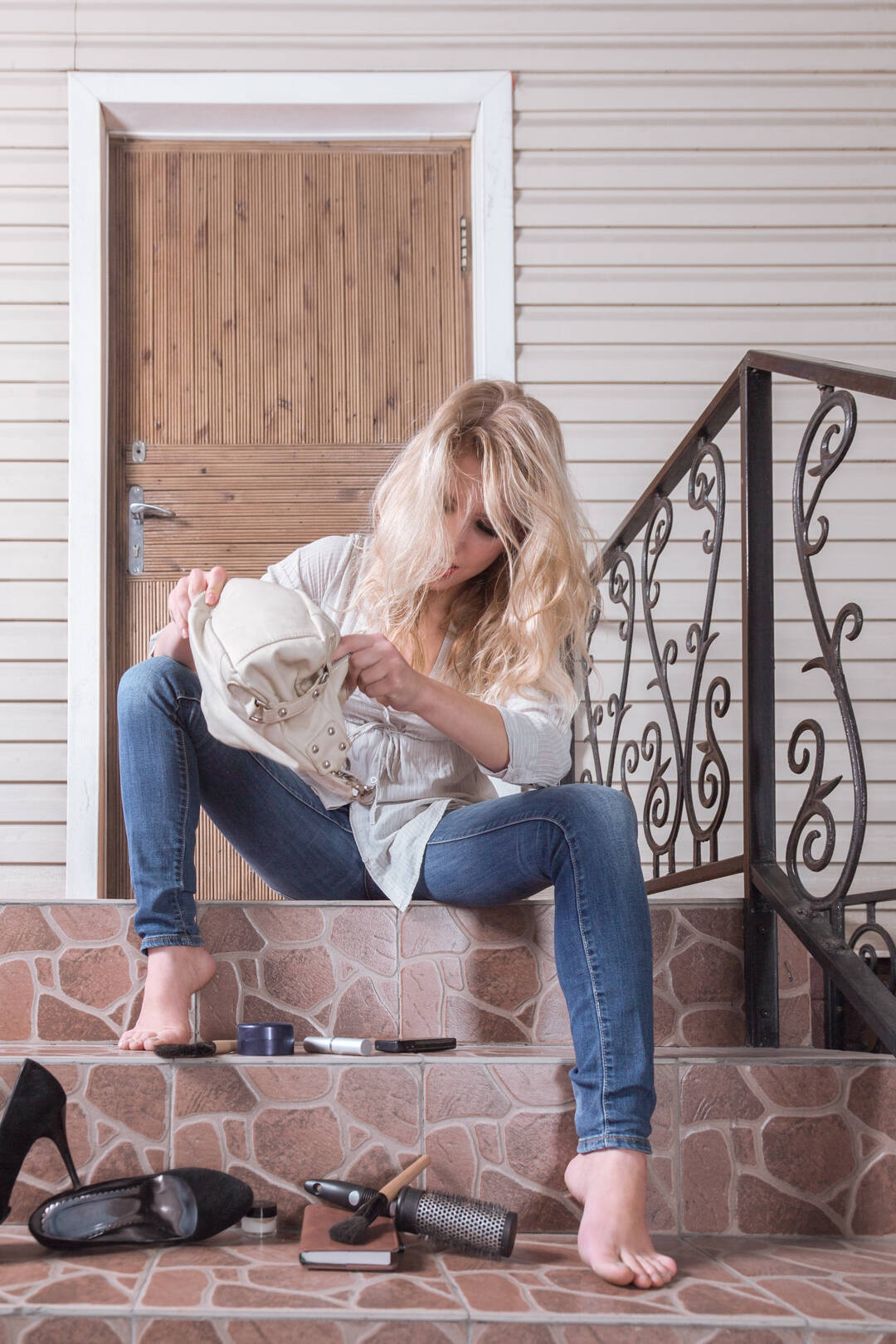 Is copying the key enough?
Copying the solves the problem of the locked door. However, a further problem arises when taking a closer look, because if a key is lost, one thing is certain:
The building is no longer safe and there is a security risk that should not be underestimated: In the case of a multi-party building, this does not only concern the apartment of one tenant. A stolen key also grants unauthorised access to the house corridor and various common areas.
The lock or the complete locking system must be replaced in order to be able to sleep properly again and maintain 100% security.
Key missing: Costs and lock replacement in the private sector
Replacing a lock varies greatly depending on the number and type of keys, locks and security levels. Assuming the aforementioned scenario of an apartment building with ten apartments, costs quickly arise in the four-digit range.
Sample calculation: An apartment building often uses a mechanical central locking system that allows tenants to open their own apartment door, house door and basement door. This has the advantage that the lessee must be given fewer keys (usually 2-3). This results in a total of approximately 30 keys for the entire residential complex.
The replacement of such a system with a medium security level amounts to approx. €900 – €1,500.
Key missing: Loss of company key
The security risk of losing a private house key must not already be underestimated. However, if the general key for a company or school is lost, action must be taken immediately! If such a key is lost, it becomes more complicated because it is not done here with a simple lock replacement. Whether industrial companies, offices, schools or universities, it is essential to replace the mechanical locking system as soon as the security of people and company property is at stake.
Changing such a system far exceeds the replacement costs of the conventional lock of an apartment building, as described above. Depending on the size of the system, the cost of replacing a conventional mechanical locking system with a general key ranges from €10,000 to € 20,000.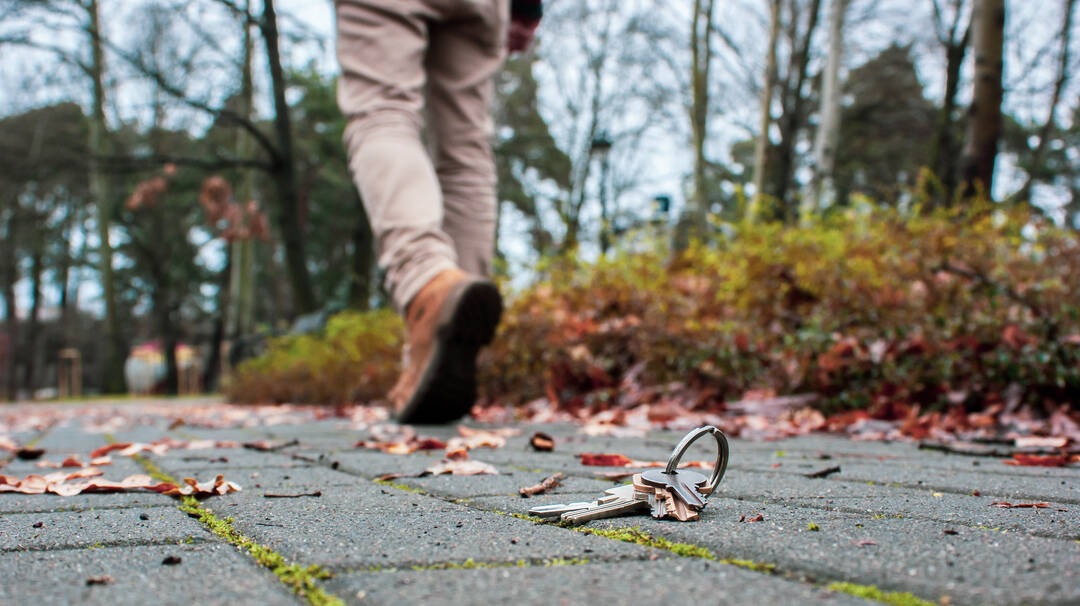 "Liability insurance pays in the event of a key loss – right?"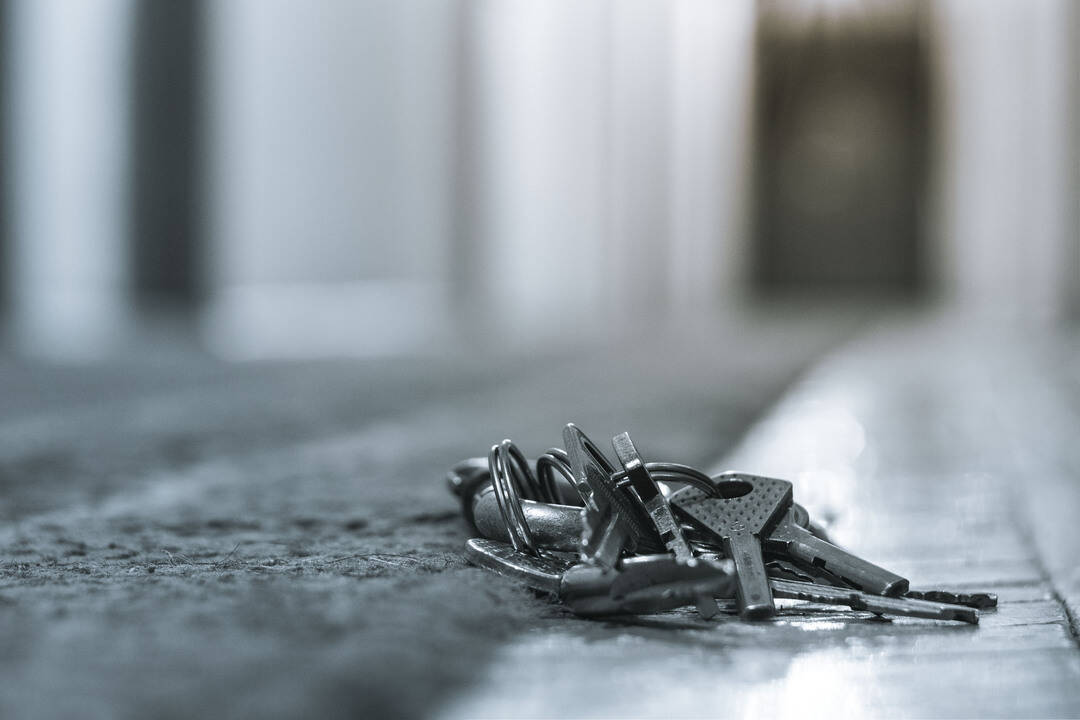 In an emergency, it is often unclear who is responsible for the damage. ""Liability insurance pays the damage incurred…". Relying on this statement is not really a good idea. Unfortunately, this assumption is incorrect in many cases!
Whether a private liability assumes the resulting damage is heavily dependent on the insurance. If a key is lost, it is therefore essential to check whether and to what extent the loss of a key is covered by the private liability policy.
As a rule, a private person's key ring consists not only of apartment keys, but also house door keys, company keys, garage keys, basement keys, etc. In most cases, when these locks are changed, there are horrendous sums that are not readily assumed by the private liability insurer.
A key loss therefore not only costs time and nerves, but also cash. And not just a little. If, for example, the entire locking system needs to be replaced, this incurs enormous costs. As soon as the building has a digital locking system, (electronic) blocking of the lost key is very easy to handle and also more cost-effective
Lost key: Who pays?
From a legal point of view, the situation is initially considered in the event of a lost (company) key. Should the employee be guilty of slight negligence, the employer is obliged to pay for the complete damage. In the event of moderate negligence, a certain amount of damage is determined, which the employee must bear. An example of this would be sending the company key by post. In such cases, the employee's share amounts to approx. 30% - 50% of the damage incurred. In In the event of gross negligence or even willful misconduct, the private individual must pay the full cost of the key loss. However, this situation only comes into play if the private individual is extremely reckless. Storing the bunch of keys in the house corridor of an apartment building, although there is a lively passage, is an example of such careless behaviour.
However, public sector employees may have an advantage. It is often stipulated in the employment contract that liability on the part of the employee is only provided for in the event of gross negligence.
Regardless of the employer, it is highly recommended that individuals inquire with their liability insurance whether they will bear the costs of a lost key. It is also advisable to take a closer look at the employment contract in order to obtain certainty as to who is liable in which situation. Employers should also deal thoroughly with the scenario of a key loss. Furthermore, employees must be explicitly informed about the liability risk in the event of a key loss.
The solution: Never again experience problems with lost keys with digital locking systems
Regardless of whether you are a private individual or employer, one thing is certain: If a key is lost, a considerable organisational effort is incurred. Not to mention the costs incurred!
However, there is one way to never have to worry about losing a key again. Thanks to an electronic locking system, all worries are immediately resolved. With the help of such a modern lock, your fears are a thing of the past. A digital locking system is an investment in your future to save yourself time, hassle and enormous costs! Once installed, all locking media can be conveniently managed. Authorisations can be assigned and a medium can be blocked within a few minutes.
Electronic locking systems: Cost
There are no additional costs. The digital cylinder can be retrofitted in a matter of minutes in self-assembly. If the locking medium is lost or another key card is required, a replacement medium is available which is described anew and is immediately ready for use. The cost of the new "key" in RFID format is only a fraction of a mechanical key.
But a digital locking system does not only offer advantages for companies and end users if keys are lost.
One key for everything:
All doors can be opened with just one key (Code, RFID transponder/card, smartphone, fingerprint)
Everything at a glance:

Real-time monitoring and control of accesses and open doors at all times

Usability:

userfriendly operation paired with effectiveness at the push of a button
Uncomplicated access management:
individual and convenient configuration of access rights (granting, changing, deleting authorisations)
Temporary access:
Setting up access times and time slots for specific access categories (once, several times, permanently, time, date, etc.)
höherer Sicherheitsstandard:
Closing security gaps by immediately blocking lost keys and preventing unauthorised copies
No more tangled cables:
Digital locking systems work with energy-saving button cell batteries, eliminating the need for cabling or power connections
German-made quality:
High-quality products with German brand quality. This means: long service life & reliability, trouble-free operation and minimal energy consumption at the same time
Service:
Reliability and trust guaranteed at all times by competent contact persons and service teams on site, remotely or by telephone
Key missing? No problem!
Switch to a modern, convenient SimonsVoss digital locking system now. Save time, money and nerves in the future and also increase your own security so that it never means again: "Keys lost! "
Digital locking systems with integrated access control are not only more convenient than mechanical systems, but also more practical, increase security standards and are also more economical!
Start your KEYLESS WORLD now with SimonsVoss digital locking systems!