Welcome to the world of the
keyless door access control
With digital locking technology, you improve security in your company and save time, nerves and costs:
Just one transponder instead of numerous keys
Transponder will open any door for which you are authorised
Lost transponders are simply blocked in the system
Access authorisations can be changed at any time without staff needed on site
No complex wiring at doors
New: Digital Cylinder AX
Can be integrated into existing system
Extremely fast, uncomplicated installation
Flexible thanks to modular design
Greater ease of use thanks to visual and audible feedback signals
Encapsulated actuator electronics with integrated SecureElement
Core and profile drilling protection are integrated in the standard version and protect against external attacks
Protected against the intrusion from dust and water
Very long battery life
Two-stage warning system (visual/audible) when battery power runs low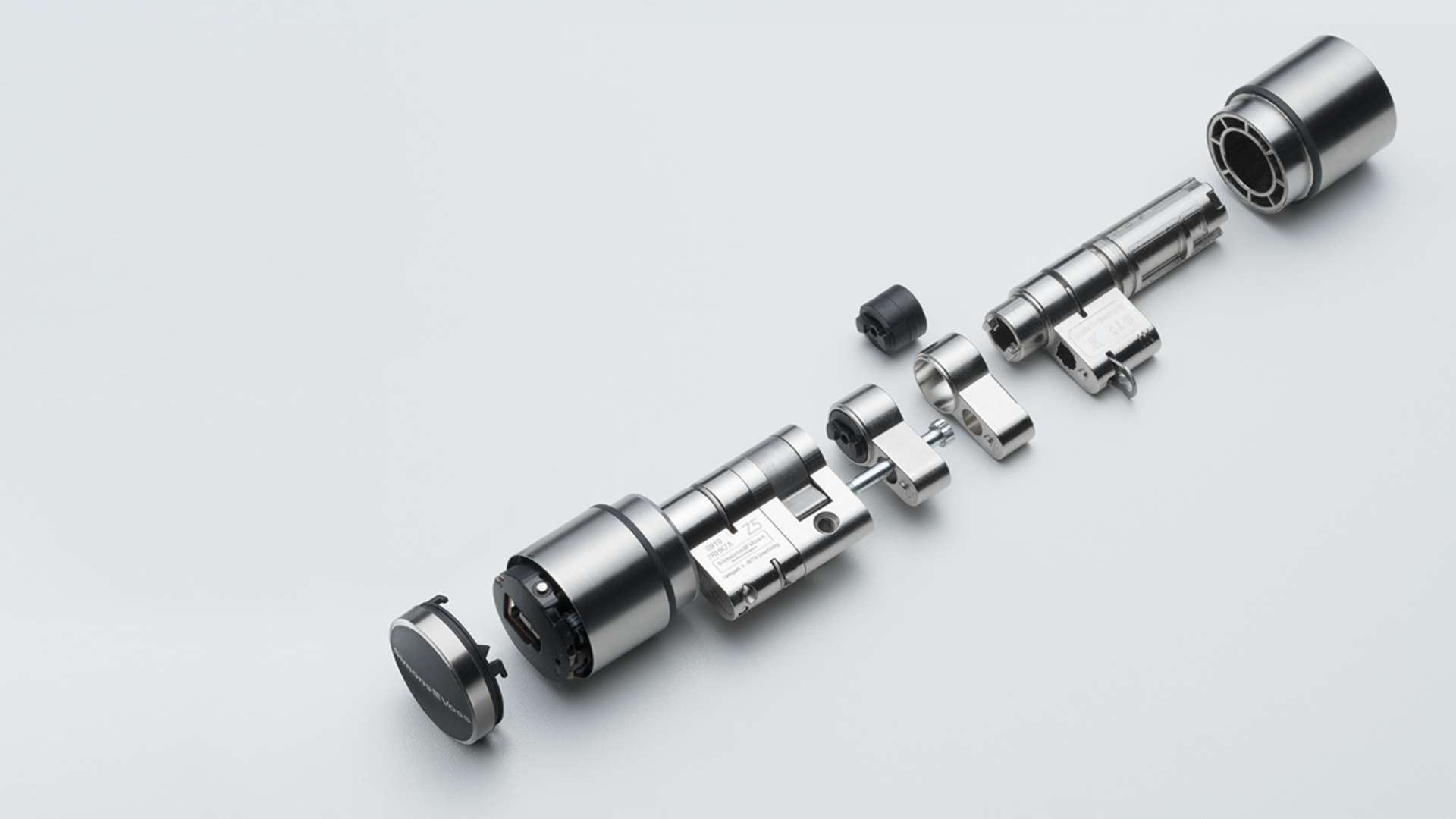 Smart Surveil
Open doors with digital locking technology while keeping a constant eye on things.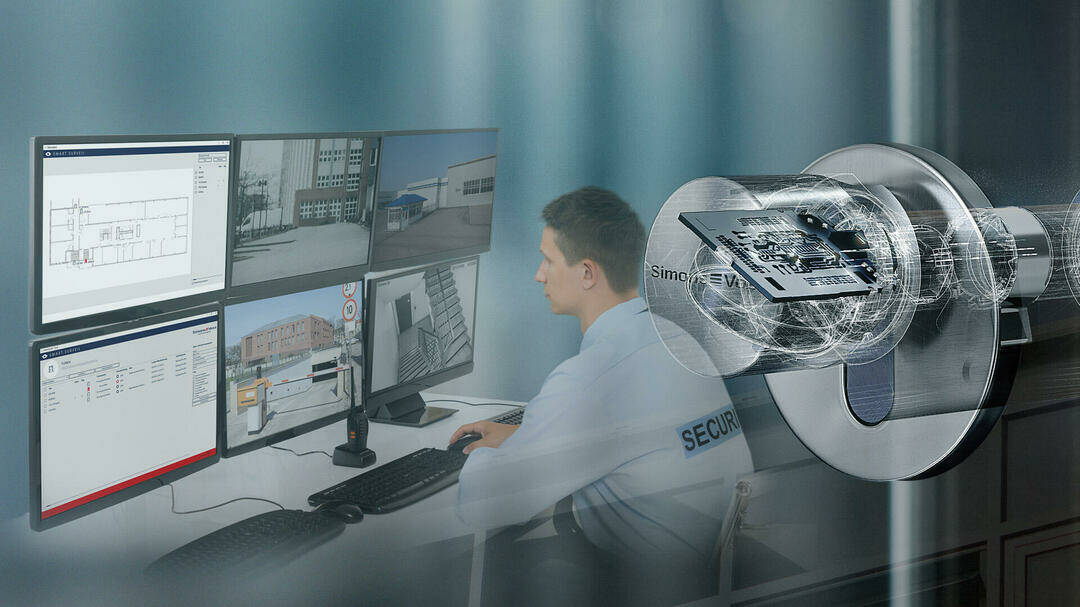 Keyless door entry means improved security, control and efficiency.
Our mission is to eliminate the worry, time and costs associated with managing buildings and facilities. Enter the world of keyless door locking.
Mechanical locking systems are no longer fit for purpose when it comes to managing access across multiple buildings and for multiple groups of people, with multiple entry permissions. Keeping track of keyholders and logging information manually is labour intensive, costly and is potentially open to a breach of security.
Since 1995, SimonsVoss has been applying world-renowned German engineering to keyless entry systems. Our intelligent, flexible solutions offer support to those tasked with the responsibility of keeping buildings, facilities, and assets secure.
Our range of keyless and electronic door locking, and door access control systems allow users to have full control and transparency over every individual authorised to enter a building or facility. Not only that, they integrate into existing systems and thanks to their modular design, can be fitted quickly and easily.
Our keyless door locking and access control systems are used by many of the UK's leading establishments across education, health, local government, hospitality and leisure, commercial property and religious centres, as the SimonsVoss name is entrusted to keep more and more facilities, people and assets safe. Find out more about how our keyless entry solutions could support you.
Our system solutions at a glance