 Access control – preferably digital!
Everyone knows the sign: "Unauthorized access is prohibited!" This sentence actually describes the basic principle of access control. According to Wikipedia, access control controls access via a set of rules defined by the operator "Who?−When?−Where?" so that only authorised persons can enter the areas approved for them in buildings or protected areas on a site.
The terms access control and entrance control are sometimes used interchangeably. In professional language use and in the corresponding industry environments, entrance control refers to the control and monitoring of physical access in rooms, while access control generally stands for controlled access to computers and communication networks.
Behind the term access control lies a very wide range of implementation options. It ranges from the gatekeeper at the company entrance, who, so to speak, physically sees those who want to enter the company premises to the high-tech digital system for access control, which is operated contactlessly, collects, compares, stores and automatically grants access if necessary.
Modern access control is digital
Access control only worked one-dimensionally over many decades. With the right key, a door could be opened or locked if you didn't have this key, you couldn't enter the room. You remember caretakers or gatekeepers with an extensive bunch of keys - back then these were the "managers" of access control. Mechanical locking systems have been used for decades (and still today) – either with a master key or with a central key. The technology and organisation of such systems allow somewhat more sophisticated access control, as several doors can be operated with the same key depending on the hierarchy. No one knows, however, by whom and when the door lock was actuated in these systems. State-of-the-art access control works electronically and offers a variety of technical features and individual customization options. Today's access control is digital!
Access control and access logging
Only a digital access control system can meet all requirements of modern building technology with flexible, tailor-made solutions. In addition to the basic security criterion, customers also need aspects such as central control, wireless operation, networking options, uncomplicated extensions, simple management through powerful software and intelligent additional features.
The complex possibilities of digital locking technology mean that access control actually only describes a sub-function that is classified in a superordinate system for access control. Digital locking systems such as SimonsVoss System 3060 allow you to specify exactly which people are permitted to enter which rooms, open or lock doors and at what times. Functions such as DoorMonitoring are used to monitor and document each of these functions and steps within access control in real time and thus also to be able to track them at a later point in time.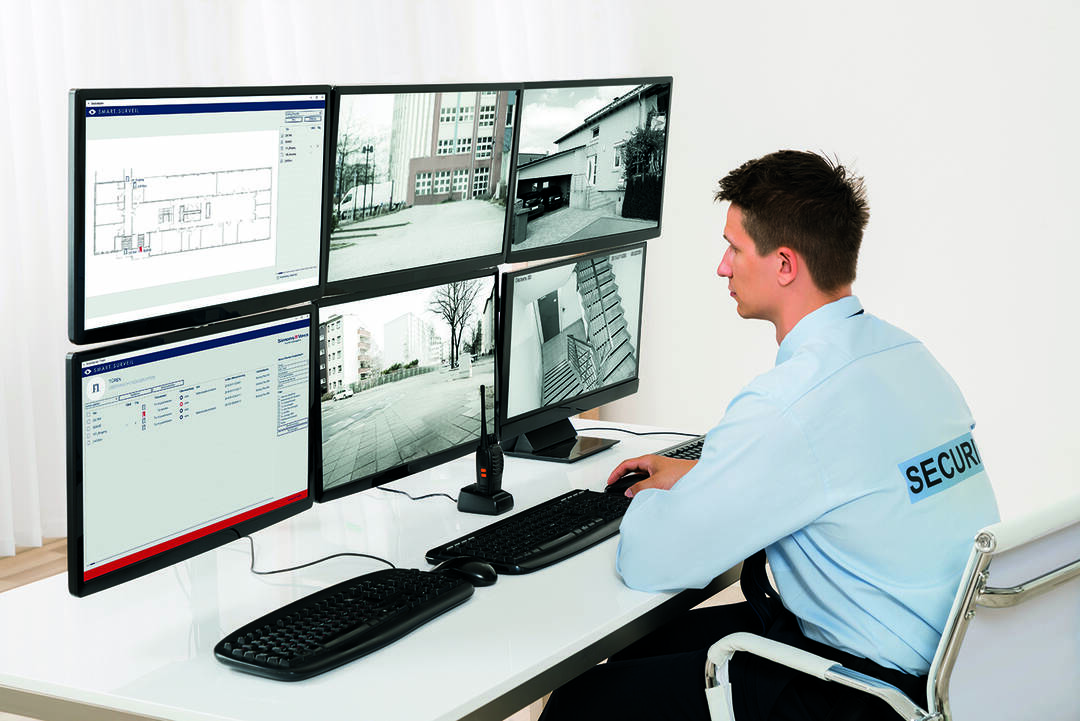 Access control is flexible
Modern building architecture often relies on flexible room concepts. For example, the accounting department which had been in the same room for decades no longer exists in this manner. Instead, employees are often at changing workstations or sometimes at home office – this situation cannot be followed by mechanical locking technology under realistic conditions. Access control in the traditional sense of the word, in most cases, is quickly out of date. Electronic access control via digital locking technology minimises the effort required for such adaptations in the event of changes in use in the central management software in just a few clicks. Just one of the many advantages of modern access control.
Lost keys no problem
Authorised users are usually identified using modern RFID transponders or smart cards, but can also be verified using a PIN keypad. SimonsVoss can also combine these technologies with each other as an additional factor for access control. The loss of a locking medium must be compensated for quickly and effectively: instead of having to replace all relevant locking cylinders as with the master key or central key of a mechanical locking system, with digital access control it is sufficient to disable the respective identification media in the system and programme a new locking medium. The system is then immediately secure and usable again.
Access control is convenient
Digitally controlled access control extends far beyond doors. All of these functions and features also work within SimonsVoss digital locking systems on doors, locks and barriers, lifts, cabinets and furniture. The joint control of all areas of application, combined with simple and clear management using powerful software, makes access control made by SimonsVoss a convenience experience.