 The master key - a security risk?
People with a master key have a special responsibility. They have the most powerful instrument in a mechanical access control system hierarchy and can open and lock all doors in a building at any time.
The situation becomes tricky if a master key is lost or stolen. This would lead to a worst case scenario with unforeseeable consequences, especially in security-relevant industries. To ensure that a master key does not become a security risk, it needs to be converted to digital locking technology as soon as possible.
Definition – what is a master key?
"Master key" is the colloquial term for a general master key. The master key is the highest level above a number of master group keys. A master group locking system with its master group key is used if only a few key owners are to have access to the rooms and facilities in a specific unit. This may be a detached house or a department in a larger company, for example. The system is based on the principle that each door can be locked with its own key. None of these keys can lock another door. Only the master group key can lock all doors in this unit. A main group locking system are used in places such as detached houses, small administration buildings and commercial buildings.
The master key in a general master key system
A general master key system is a combination between a number of master key systems. These each represent certain functional areas (e.g. departments) within a building. The tip of the pyramid is the master key. It alone allows unlimited access to every room in a building. The master group keys beneath the master key only allow access to certain functional areas (warehouse, production, administration). These functional areas can be divided into individual segments from a security perspective using an even lower level of group keys.
Typical areas of use for a general master key system are industrial enterprises and large residential, commercial and administration buildings.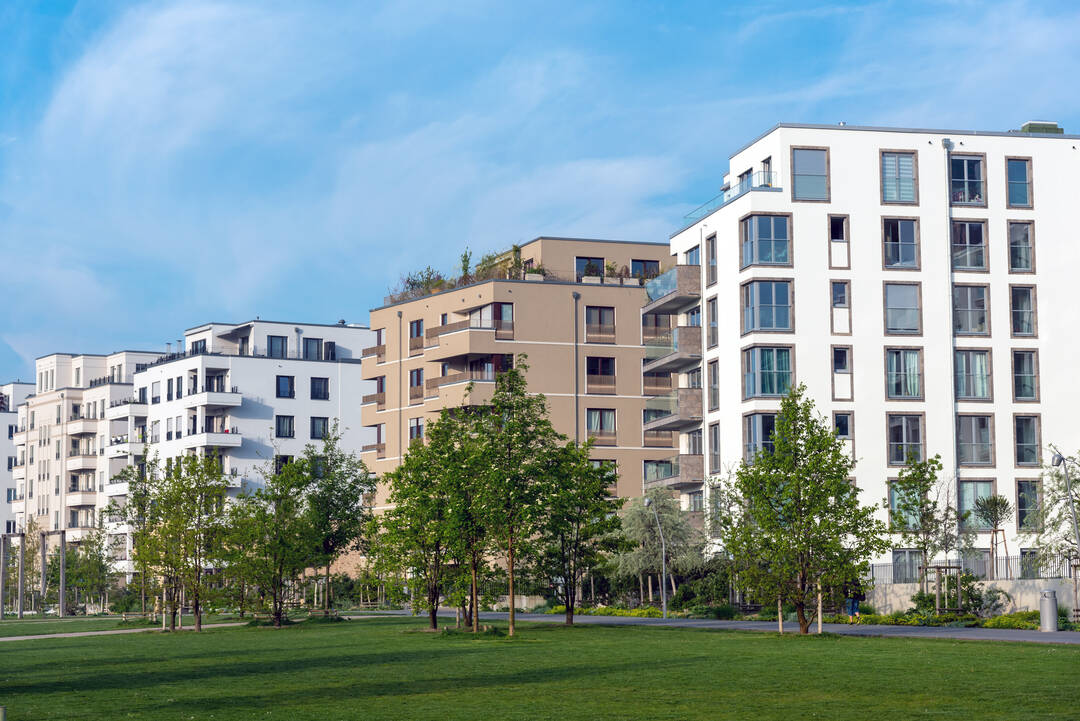 Technology in the master key
In contrast to its high hierarchical importance at the top of a general master key system, a master key's configuration remains comparatively simple. This is due to the system: a master key contains the lowest number of longitudinal ribs and grooves. Its wide mechanical shape allows it to open each door in a building as the master key fits into all locking cylinders in a locking system. These master keys are often produced specifically by property management agents to hand to facility managers or security personnel.
Master key copies create insecurity
This is where things can become critical. In principle, a master key is a protected key. It is normally only possible to re-order a master key for a general master key system from authorised specialists if you have an associated security card (code card). The security card number is usually engraved on each master key. It is not possible to produce a new master key without this proof of authorisation. Copy protection may be subject to patent validity periods. Once they have expired, copying is much easier (see section on Old Systems). This creates master keys that no one knows of and whose origin is unknown, but which can often still be used.
Even worse: the master key is gone!
A master key is actually always in use, regardless of the building type. Persons in possession of a master key (e.g. board members, company owners, facility managers or security personnel) always have the master key at hand for practical reasons to gain immediate access to all areas of a building. If a master key is carried around all the time, then logically there is a high risk of loss and, consequently, a risk to security. As soon as a master key is lost, all locking cylinders must be replaced immediately on interior doors, exterior doors, lifts, garages, gates. This entails an unbelievable amount of extra work, a period where there is no real security in the building and, of course, enormous costs.
Risk of old systems and master keys
Many companies have owned their mechanical locking system for decades. Even if the cylinders are still working, there are a few issues regarding security. Older locking systems with a master key may pose certain security risks which users are often not fully aware of and which make it easier for miscreants to go about their "business". Patents on cylinders and keys are only granted for certain periods of time, for example. After the patents expire, master keys for such systems can be legally copied anywhere without needing to show the security card or certificate. This may create serious problems if these are master keys with a superordinate function. During a service life of 20 years or more, keys, including master keys, are always being lost and do not reappear anywhere, thus posing a major security risk. Master keys, master group keys and locking cylinders in systems, such as those from the 80s or 90s, are subject to certain signs of wear due to heavy use, which can also have a negative impact on the security status.
If a company's organisational structure has been changed, locking systems with master keys can often only be adapted to a limited degree. Expansion capacities may even be fully exhausted after such long periods. Replacing a locking system and its master key with digital locking technology would make sense in such cases. Depending on the current business organisation structure, which may also have a significantly higher security requirements than before, this replacement is even more imperative. It is advisable to check with the company's insurance company about changes; otherwise, problems may arise in the event of loss or damage.
The solution: transponder instead of master key
Anyone who wants to avoid any hassle, save costs and enjoy greater convenience opts for state-of-the-art digital locking systems by SimonsVoss. Digital locking systems offer many advantages. One is to increase safety.
Mechanical keys, such as a master key, are replaced by modern access media, such as transponders. The moment an access medium is lost, action can be taken in response within minutes. The transponder is blocked in no time, so that building security is immediately restored. High costs and long waiting times for replacements when a mechanical master key is lost are also a thing of the past as a digital system can be reprogrammed within a very short time. SimonsVoss digital locking systems offer greater security and convenience. They are also more economical than a conventional mechanical master key system.