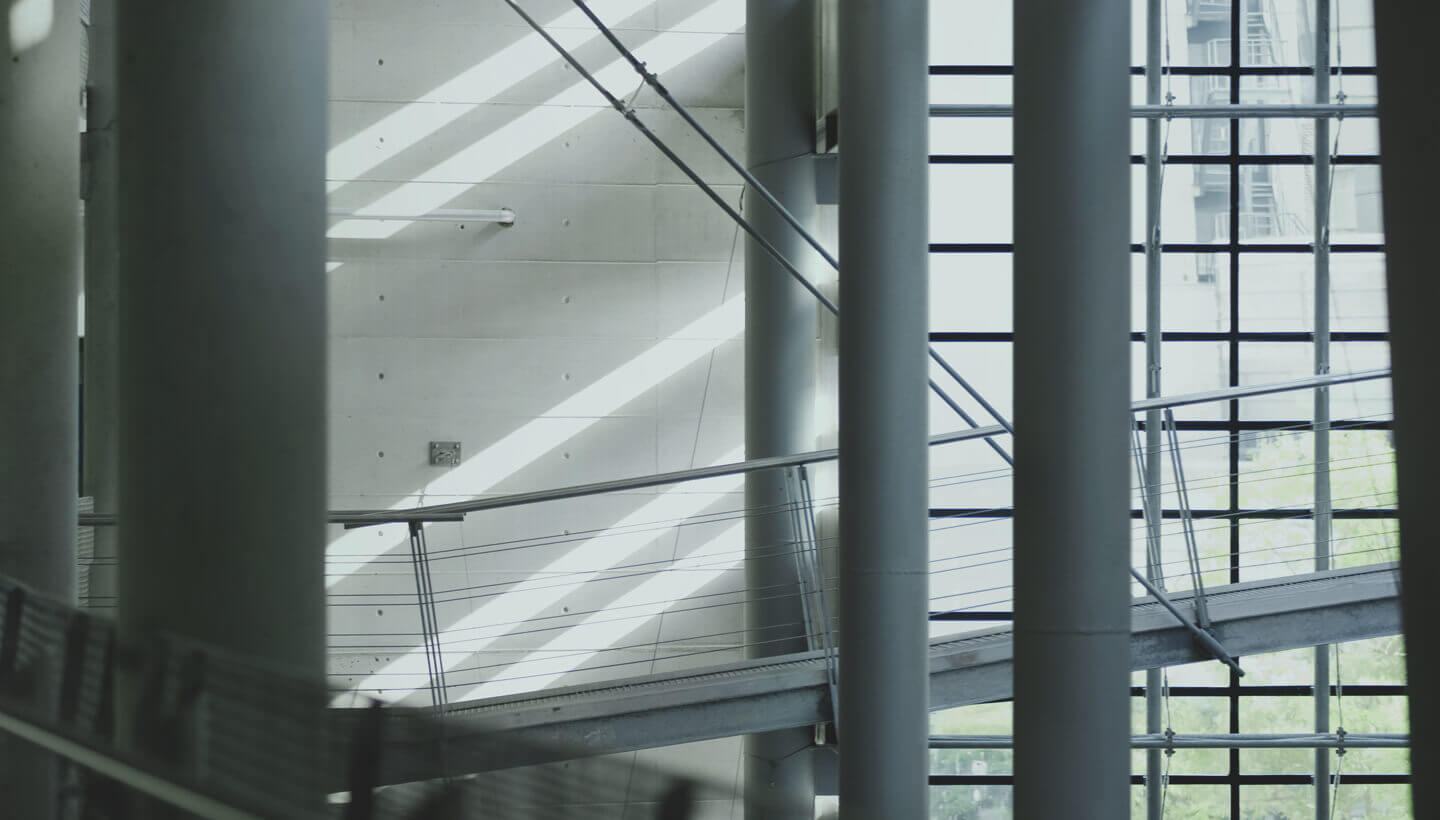 Efficient organisation thanks to digital locking technology.
Idustrial enterprises are facing major challenges nowadays. Not only must they bear increased networking in mind, but they must also take increasingly more regulations into account. In addition to changing data protection regulations, there are also a few industry-specific considerations, such as HACCP guidelines in the food industry and GMP guidelines in the pharmaceutical industry.
There is then also the structure within a company that can change at any time with regard to temporary project teams, hierarchical structures and the networking of existing building complexes, for example. In the era of globalisation and digitalisation, a digital locking system can simplify a great deal in this respect.
The all-inclusive solution: System 3060
Progressive digitalisation, integration of production and technology
Growing security requirements
Different requirements with different access rights
It quickly becomes clear that there is a great deal of activity that needs managing along with aspects such as flexible working time models, external service company employees such as cleaning staff and much more.
It is clear that it is not only about doors, but also other authorisations for aspects ranging from the access barrier and the company through to access to sensitive data. Managing this in terms of both space and time is a very complex task.
System 3060 can meet all the requirements that industrial enterprises place on a modern locking system:
Access control with automated documentation
Improvement in hygiene standards thanks to contactless technology
Quality assurance through automatic event logging and automatic processes
Active security through mapping of sensitive areas (e.g. IT, research departments)
Passive security by deterring theft and abuse
Low costs thanks to sustainability, durability, minimal power consumption, upward and downward compatibility, connection to third-party systems and more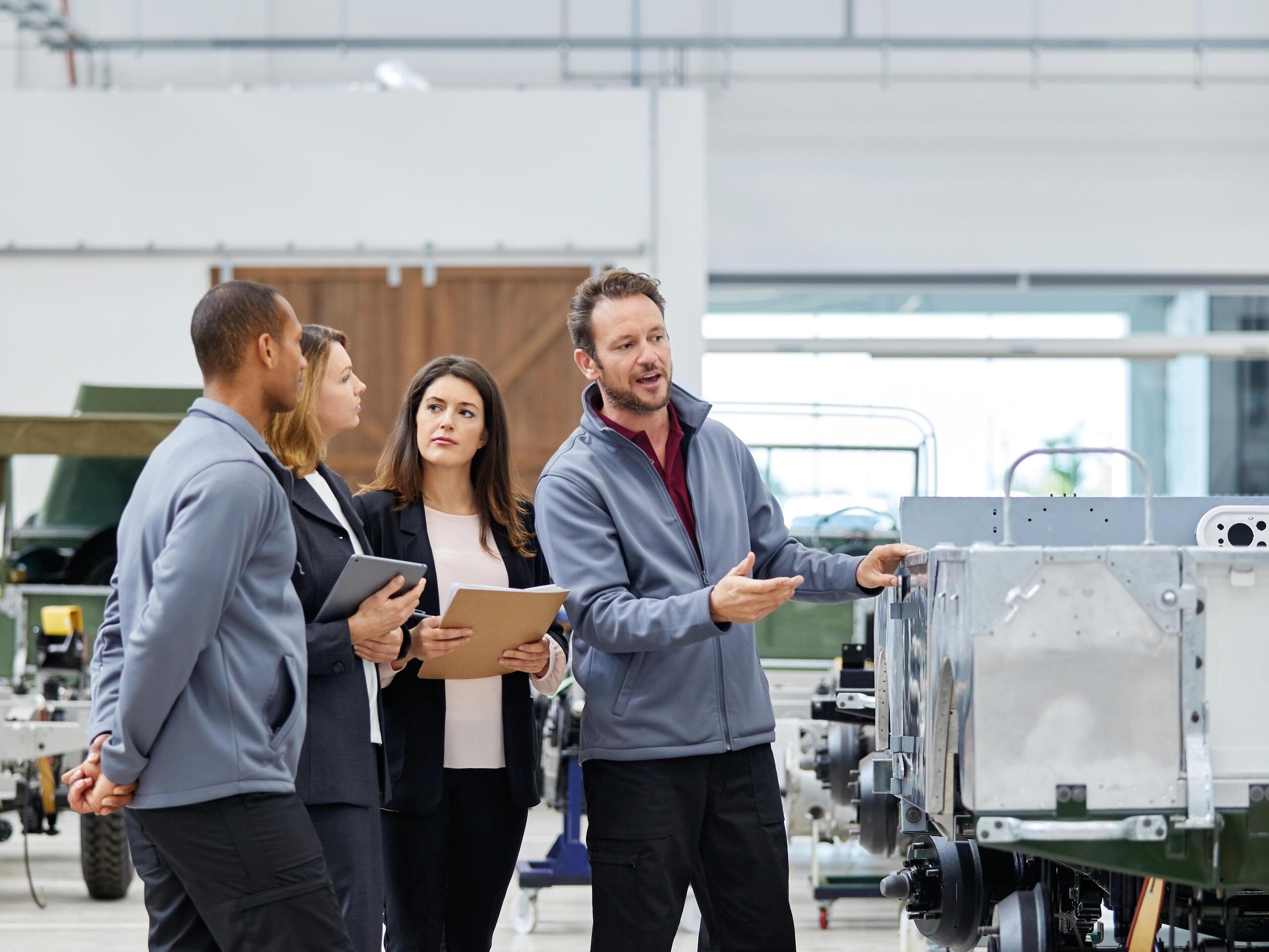 Secure in industrial enterprises
Checklist
Our checklist shows you options for using digital locking technology in the health care sector.
Brochures
Download our free brochure on the use of System 3060 in industrial enterprises now.
Mercedes-Benz, Munich:
star-aligned security.
The Mercedes Benz Sales Centre in Munich is designed as a multi-functional building, offering a world of experience for all car fans. Its access management meets optimum quality and technology standards with SimonsVoss System 3060.

Customised for 80 user groups.
Mercedes Benz Munich has divided access authorisations into 80 user groups. Thanks to System 3060, these groups receive customised access rights to the many different areas in the building. Instead of carrying several keys, users have a single transponder, specially programmed for their individual usage requirements. This ensures that system administrators have a clear view of the whole system and can respond quickly and conveniently to any changes from a central control point.
SmartRelay 3063 also allows barriers, lifts and automatic vehicle doors to be integrated into the system. A courier, for example, can thus drive up to the gate or into the underground garage, operate the lift, access the stairway and enter the post room using just one single transponder. A total of 385 locking cylinders and 54 SmartRelays were installed within just under two months.

Roche Diagnostics:
innovations to benefit health.

Roche Diagnostics employs a workforce of some 7,000 in Mannheim, Germany.  Looking after the locking systems in an area comprising 225 buildings is a multifaceted job for those in charge. A two-man team uses System 3060 to manage and coordinate access through interior and exterior doors, gates and other entrances for co-workers, external employees and visitors alike.

Inexpensive and secure.
Access management needs to be inexpensive, yet secure for a company of this size. System 3060 meets these requirements at Roche, where SmartRelays are fitted to heavily used connecting doors. Operated with a transponder, these freely programmable control units function in the same way as an electric strike. The SmartRelay can also incorporate lifts, gates and barriers into the 3060 Locking System. All such elements can then be operated with a same single transponder. A special variant even arms the alarm systems in the Roche plant.
In addition to transponders, Roche also uses PIN Code Keypad 3068. A four- to eight-digit code is entered into the keypad to open doors. This is ideal for incorporating the many external employees who only work at the plant for a certain period of time. Instead of handing out countless transponders to temporary staf, management simply changes the code once a month.

Beck & Co brewery:
Bremen master brewer relies on SimonsVoss.
The Beck brewery in Bremen is Germany's largest export brewery. Their recipe for success consists in perfect logistics, elaborate brewing techniques and state-of-the-art equipment. Nothing is left to chance when it comes to security and access management either since they rely on System 3060 from SimonsVoss.

Three cheers for security
More than 12 million litres of beer routinely await handling on a storage space measuring some 13,000 square metres at Beck. The greatest challenge for management is security in all exterior doors since around 250 trucks and 90 containers leave the brewery on a daily basis. The brewery comprises ten buildings, where a total of 1,500 employees go about their daily business. Versatile, reliable and weatherproof, System 3060 is an optimum, easy-to-use solution for Beck. Administrators can control which users have access authorisation to specific doors centrally on a PC. One special feature is the system connection to the existing intruder alarm system. The SimonsVoss VdS-certified block lock function is designed specifically for this purpose. Consisting of an activation unit and several deactivation units, it prevents people from inadvertently entering areas where the alarm system is enabled, thus avoiding tiresome, expensive false alarms.