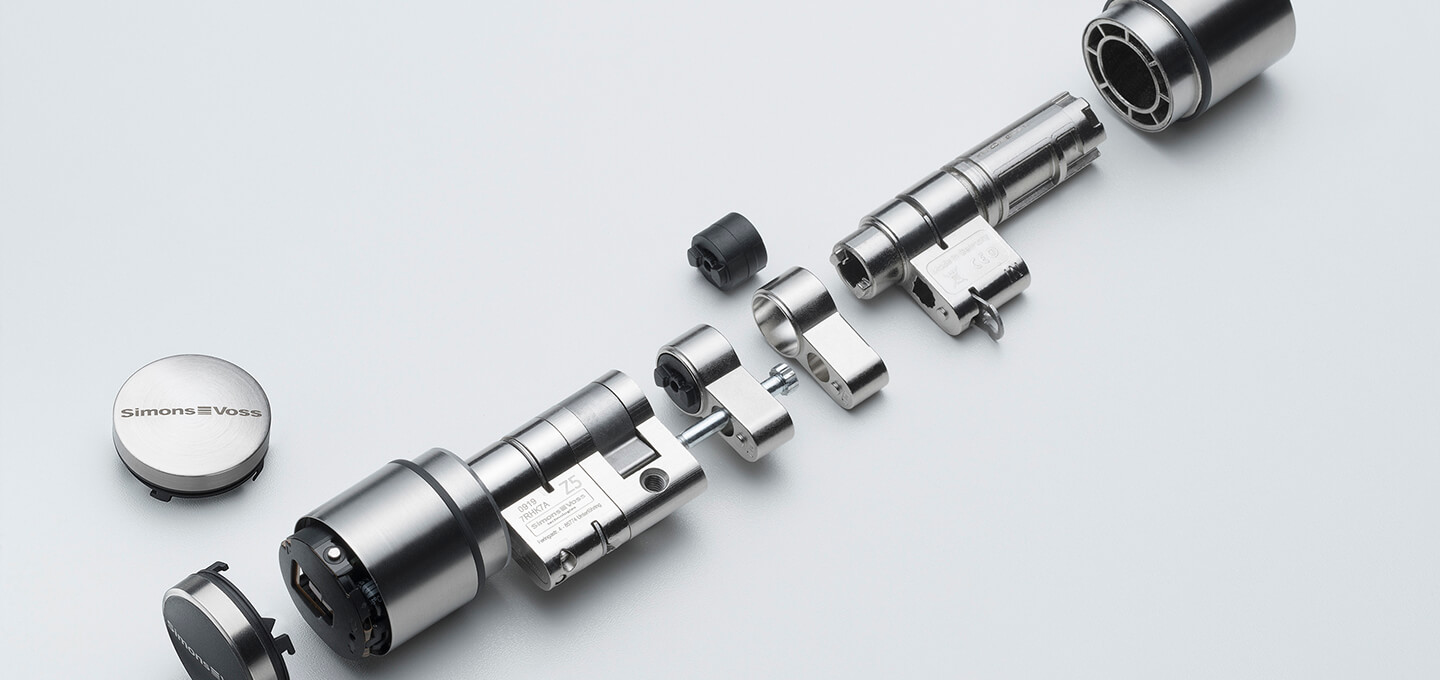 Digital Cylinder AX –
High quality, durable
, future proof
The Digital Cylinder AX is the most powerful cylinder we have ever created. It is also the most user-friendly: An ergonomic yet compact thumb-turn with optical and audible signals makes operation easier. We have also given priority to high-quality materials. This ensures that the AX Cylinder is robust and durable with very low operating costs at all times.
The AX Digital Cylinder represents state-of-the-art technology today. Yet it also contains the future. This is because it is equipped ready for technological advances and has the technical potential for future innovations.
The most powerful cylinder we have ever created..
Double thumb-turn cylinder AX Comfort

The inner side of the cylinder is permanently engaged for use.
This means that doors can be opened from this particular side without a SmartCard.
Is often used in office, apartment entrance or building entrance doors.

Double thumb-turn cylinder AX freely rotating
The cylinder which freely rotates on both sides is suitable for connecting doors or garden gates, for example. A Smart card is required to open and lock the door on both sides.
Double thumb-turn cylinder AX ant-panic
Anti-panic cylinders are required for use in anti-panic locks, such as those used on escape and rescue routes. They are freely rotating on both sides, so that the lock can be locked and released from both sides using an authorised smart card. In a panic situation, however, the door can be opened without an ID medium using the anti-panic lock function. Anti-panic cylinders may only be fitted into locks for which they are approved.
Half cylinder AX
Half cylinders are suitable for doors which are only accessed from one side or which can only be locked from one side.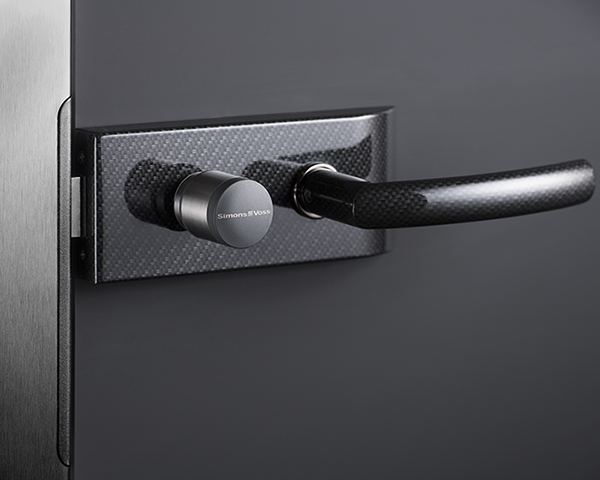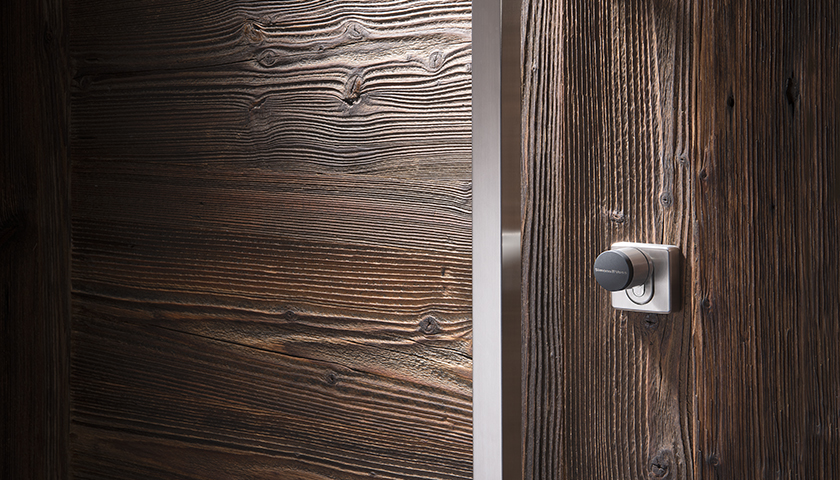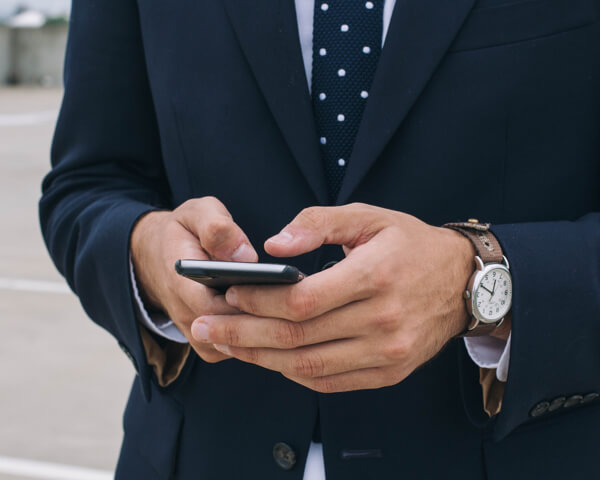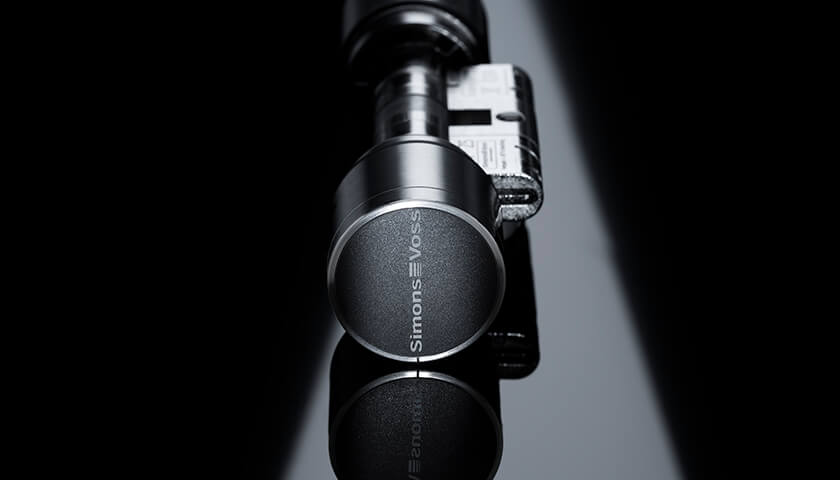 Advantages of the Digital Cylinder AX

Can be integrated into existing system (backward-compatible with existing SimonsVoss components)

Extremely fast, uncomplicated installation. No wiring or drilling. New locking mechanism with no special tools required for installation

Flexible thanks to modular design

Bluetooth Low Energy (BLE) technology

Greater ease of use thanks to visual and audible feedback signals

Encapsulated actuator electronics with integrated SecureElement, protected in the cylinder core

Core and profile drilling protection are integrated in the standard version and protect against external attacks.

Protected against the intrusion from dust and water up to protection class IP67

Very long battery life: up to 12 years on stand-by

Two-stage warning system (visual/audible) when battery power runs low. No special batteries required; can be changed from the outside at any time (standard CR 2450 button cell batteries). No special tool required – battery and installation key used to replace the battery. Rapid battery replacement in less than 20 seconds
Partner search
Would you like to know more about SimonsVoss system solutions?
Contact our licensed SimonsVoss partners in your area.