 What is a key safe?
A key safe is part of security systems. Normal safes can be found everywhere, but not everyone is suitable for storing all items. A standard wall safe is rather unsuitable for storing multiple keys. Likewise, a key hook is not suitable for important papers. Precisely for this reason, there is a suitable (key) safe for every document or valuables worth protecting.
A key safe is a lockable container made of steel, iron or sheet metal in which keys can be safely stored. Keys are hung on hooks (often numbered consecutively). The number of keys varies according to requirements. This means that "only" 20-30 keys can be stored in simple key safes, but there are also key storage systems with over 1,000 free spaces, which have partitions for removal.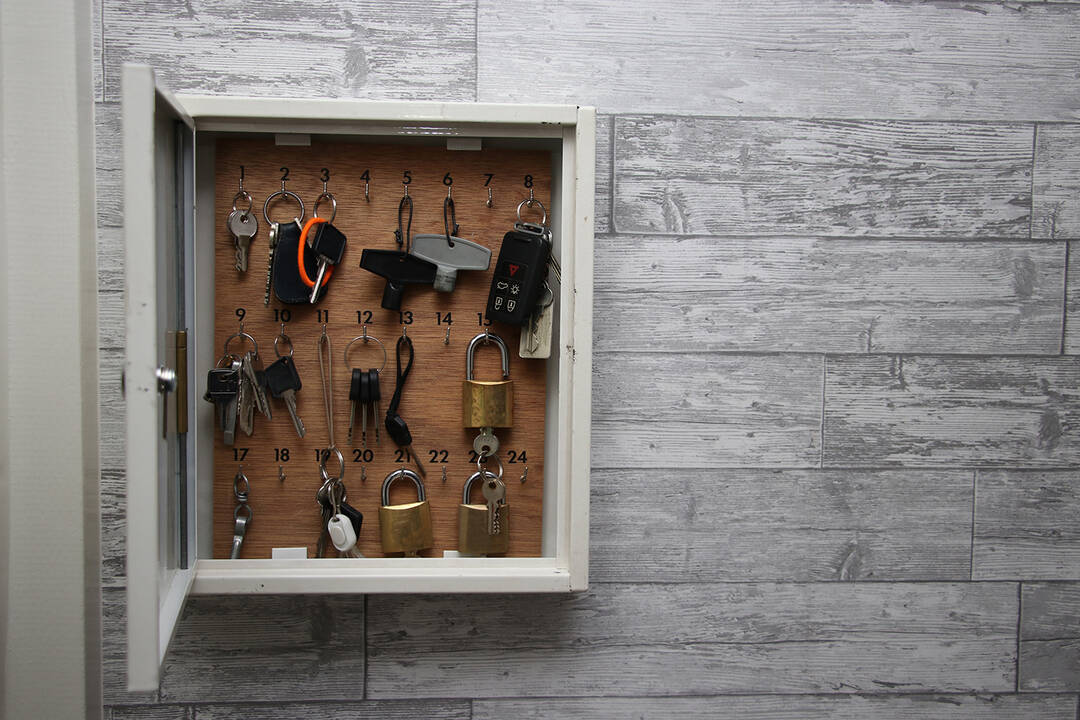 Use of key safes
A key safe can be used by both private and commercial users (offices, car dealerships, workshops, public buildings, etc.). In commercial use, high-quality key safes are often used, which have a security level so that the contents can be insured.
What is a key safe needed for?
The answer is simple: To protect keys more securely and better manage their organisation. Quality key safes keep the key chaos tidy. Depending on the number, there are various safes available in individual sizes and designs.
Areas of application of key safes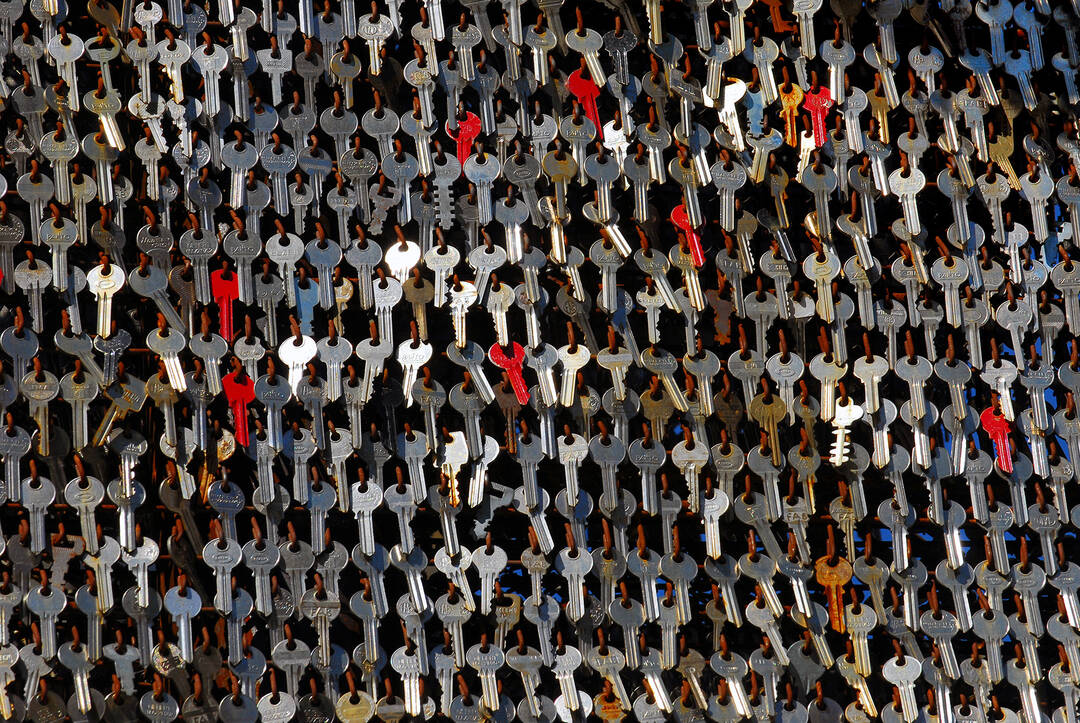 In addition to safe storage, a key safe can also have other functions:
Storing the key for other people
This gives several people access to one key. Whether it's nursing staff, cleaners, fire brigades, property administrations, or your own child who comes home from school. Another area of application is, for example, holiday apartments. The keys are handed over without the presence of the lessor, so that the guest's access is guaranteed. Organisational and time requirements should be reduced in the best case scenario with a key safe.
Storing the key for your own use
It has happened to everyone before: You come home and have lost the key. A replacement key was not set up for fear, as there is no safe place. The key safe may be able to remedy this situation. Another scenario is storing the gym or swimming pool key. In this case, key safes exist as small mobile boxes in mini format.

Storage of many keys in one central location
If you have many keys, it is necessary to store them securely and clearly in a central location sooner or later. Persons who are in possession of the key to the key safe or know the code will have easy access. Especially in the commercial sector, it is often the case that a building complex with hundreds of different keys exists, which must be stored. Depending on the area of application, the safes are available in all conceivable sizes.
Installing key safes
Installation outside
The key safe is usually mounted outdoors to store the key. It is important to pay attention to the properties of the wall and the position of the safe.
Indoor installation:
Indoor installation is the preferred variant for the organisation and management of keys. The key safe can be positioned in a suitable location, e.g. in front of the building or hallway.
Wall mounting:
When mounting on the wall, some parameters regarding the wall must be clarified:
General condition

Insulation and insulation

Wall thickness

Weather side of the house
Key safe security levels
How secure a key safe is depends on the different security levels. These can be selected as required depending on your personal needs. This makes it possible to decide whether fire resistance, burglary protection or the highest level of security is a priority.
Classification of security levels:
Security level A VDMA 24992
Security level B VDMA 24992 Image tag: "Key depot – digital locking systems
S2 in accordance with EN 14450
Grade N/0 according to EN 1143-1 Class 0
Grade N/0 according to EN 1143-1 Class 1
Grade N/0 according to EN 1143-1 Class 2