 Switching from hard-wired and mag lock doors could not only increase security, but also enhance access control.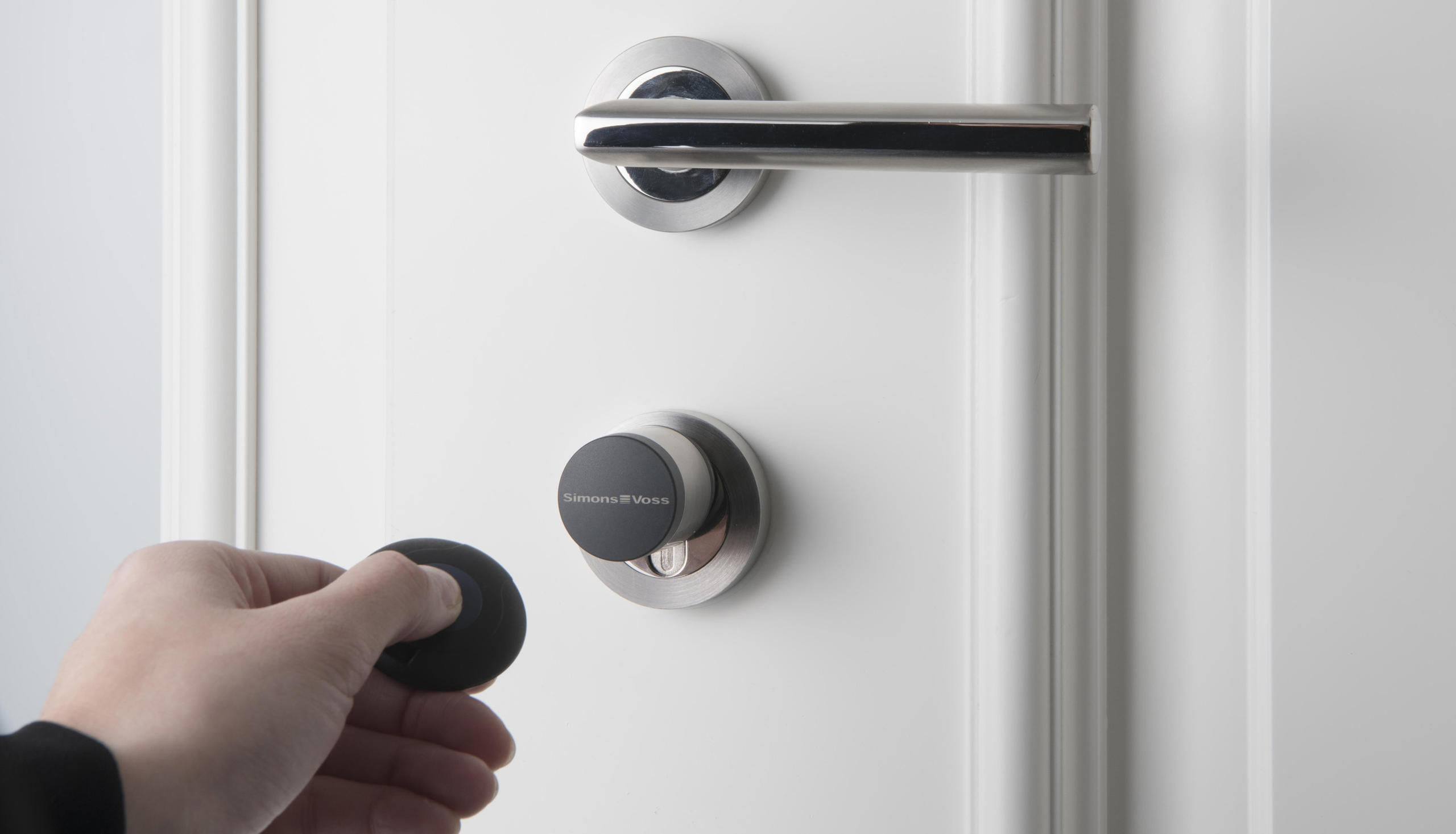 Facilities and building managers looking to increase efficiency and reduce expenditure on rising energy bills, could save up to 31% each year by investing in keyless access door systems.
As the cost of living and energy prices continue to rise, property owners and building managers are under increasing pressure to cut operational costs, whilst still maintaining the integrity of a building's security.
Compared to hard wired and magnetic systems, keyless access door systems could offer significant potential cost savings.
SimonsVoss has pulled together calculations that compare side by side the energy costs associated with hard wired access control, magnetic lock and keyless access door systems. For the purpose of comparison, the energy costs of running the three different types of security systems have been calculated using an example of a typical building requiring 25 secure internal doors, over a 12-month period.
Buildings and facilities that use hardwired security systems will have already noticed an increase in energy costs to keep their systems up and running and this shows no sign of improving. A hardwired access control system, that delivers 2 amps per door might ordinarily cost £1.50 per door, per day to power – but cost increases could see this figure rise to around £4 to £5 per door, per day. When considering a building that requires 25 internal secure doors, the costs per year could rise from £12,600 to £33,600.
An automatic door and magnetic lock system also constantly consumes electricity, and even when closed, standby power is used. Magnetic locks use 0.142 kWh to operate for 24 hours, meaning it can cost up to £2.5 per day to power just one door in a building. This can add up, and a building needing to run magnetic lock systems across 25 internal doors could end up consuming £21,000 of energy each year. If energy costs increase to around £6 per door, per day, the energy costs could rise to £50,400 each year.
A battery-operated keyless access system however has no associated ongoing energy consumption costs and can last for up to 12 years on stand-by, or up to 100,000 operations. The installation costs for a building requiring 25 secure internal doors are approximately £8,000. Split over a 12-year period the cost is £667 per year, some 5.29% cheaper than a hard-wired system and 31.8% cheaper than a magnetic lock system. Perhaps most importantly, a battery-operated keyless access system will also continue to run even if there is a power cut or failure, removing the risk of vulnerability.
Bruce Donald, National Sales Manager for UK & Ireland said, "Facilities managers, local authorities, buildings and estate managers, security managers, operations managers and business owners, or anyone that wants to enhance the security of a building, whilst future proofing and making access management simpler and more effective, should consider a keyless action-controlled system in their building.
Systems that aren't hard wired at a time when energy costs are on the rise might just be the energy saving solution many are looking for, without compromising on the level of security that can make people, buildings and assets vulnerable."
SimonsVoss works with universities, NHS Trusts, mental health facilities, care homes and office spaces and sports stadiums across Europe to offer efficient, cost-effective and customised keyless access solutions.