 Keyless Door Lock Systems
Intelligent door access control system for better security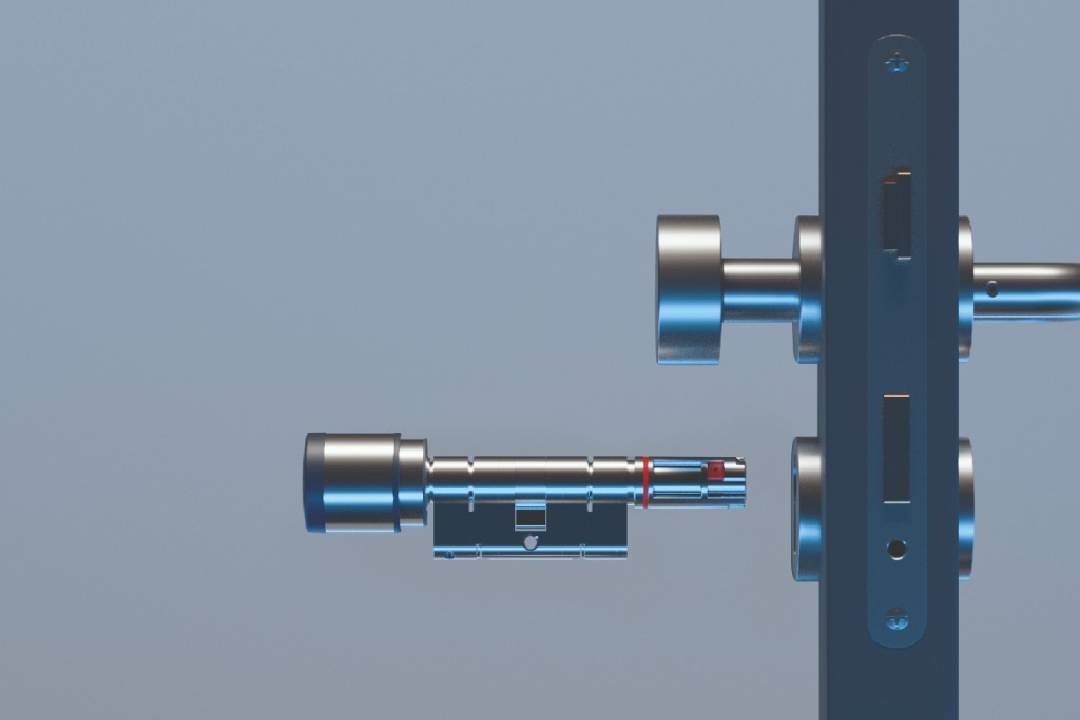 How do keyless entry systems work?
Keyless entry systems are a virtual, interconnected network of digital keyless locks, which are activated by digital cards, fobs and/or transponders. In this convenient keyless world, office doors will only unlock when an authorised digital card, fob or transponder is presented to the locks it has access too.
Digital keyless locks, such as those from SimonsVoss, can be used to quickly and easily replace the existing mechanical cylinders inside your home or office doors. Once your keyless locks are configured to the keyless door software, authorised key holders can be added to the system. Authorised personnel can be instantaneously added or deleted from your list of digital key holders, which helps you (or your security team) manage the movements of new starters, leavers and visitors.
Once your system locks are configured, they are ready to go live. Our keyless door locks and entry systems are incredibly flexible and responsive with systems able to be reconfigured and adapted as many times as is required.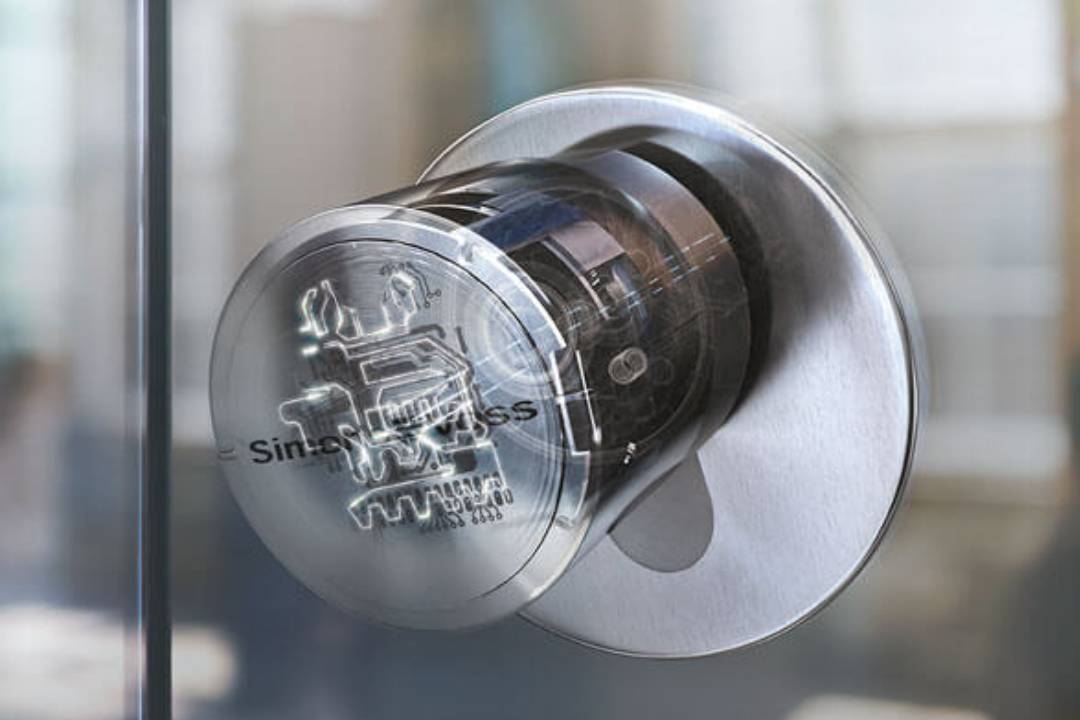 What is active technology?
Active technology, in relation to the Simons' Voss keyless entry systems, refers to all of the transponders configured to your system. Those that have been authorised to unlock the doors of your premises or facilities. The term passive technology refers to the cards and tags – the mediums that are used to lock and unlock door systems.
SimonsVoss is the only manufacturer of keyless door locking systems that offer two identification media in active and passive forms – offering a superior level of security.
Bespoke security tools
Digital keyless entry system functionality from Simons' Voss includes: 'time schedules' to let you define who has access, where and when. Meanwhile, event logging functionality lets you see who has accessed which rooms, and when.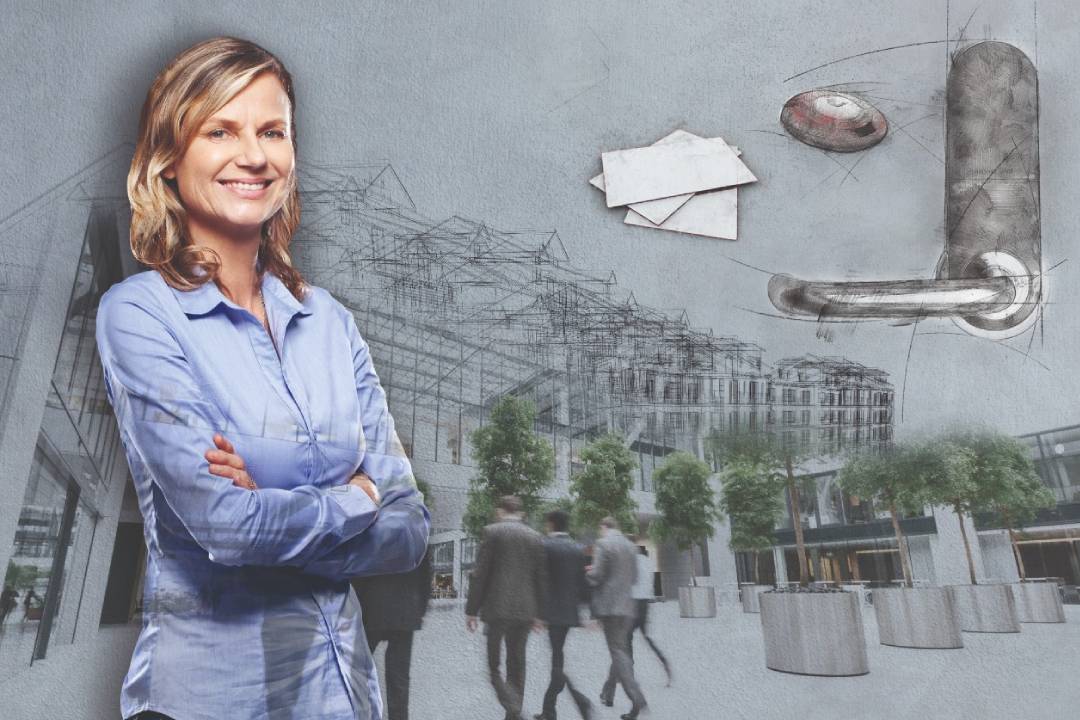 How are they powered?
Long life batteries power the digital keyless locks used in keyless entry systems. The average lifespan of these compact batteries is exceptional (averaging around eight years). Batteries offer peace of mind in mains power cuts and also when working from home for extended periods. The lifespan of Simons' Voss batteries translates into approximately 300,000 individual activations (unlocks / locks) of a cable-less digital cylinder lock.
Can they be hacked?
We take security very seriously – whether that is the physical security of premises and facilities, or online safety. The SimonsVoss keyless entry system stores all details, access rights and time zone plans on the locking devices as well as key cards. These systems are encrypted with the same technology that can be found on credit cards and iPhones, offering peace of mind when it comes to the resilience and security of the system.
How safe are keyless entry systems?
Office and home security experts recommend the use of keyless entry systems for a range of reasons, and safety ranks as one of the most compelling selling points. Keyless locks are very safe and can be easily installed whenever and wherever you need an extra layer of security. They can also be installed on glass doors.
Safer than mechanical keys, digital keys (cards, fobs or transponders) can be blocked as soon as they are reported lost or stolen, which mitigates the cost and risks associated with replacing and changing your mechanical locks.
SimonsVoss keyless door locking systems also deliver when it comes to green credentials and sustainability initiatives. Being battery operated means that there is no need for cabling and constant supply of power to each door – reducing the levels of energy consumption required for hard-wired systems.
Keyless entry systems can also help to strengthen safety and security in office locations where sensitive data is stored. They can be locked remotely in the event of a serious
security incident or breach. This helps you keep people (and data assets) safe in numerous contexts, whether you are protecting a home, office, school building, care home or hospital ward.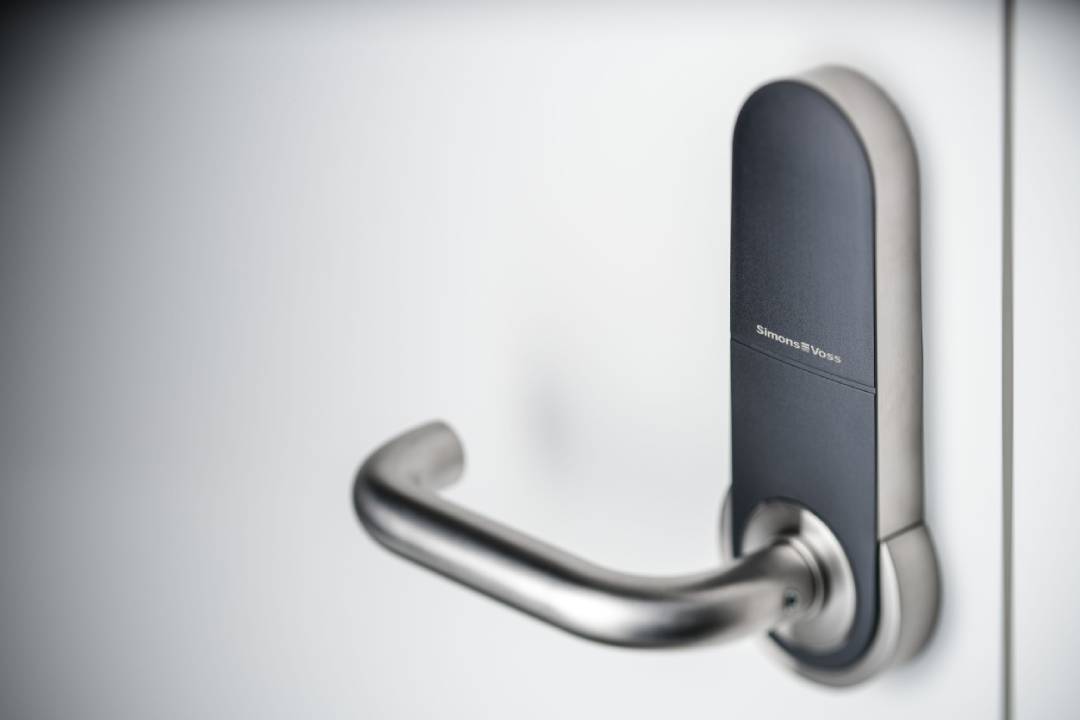 What are the benefits of keyless door locking?
The benefits of SimonsVoss keyless door locks are numerous, ranging from the ease of installation and the stylish design of its hardware, to the extended battery life of its technology and its value for money.
Restrict access to sensitive areas
You wouldn't let every employee, or any visitor have access to your classified information. Likewise, you needn't give every employee free reign to access every room in your office building. Keyless door entry systems have all the functionality you need to set access permission rights on a case-by-case basis. You can even edit these access permission rights from day to day and even minute to minute.
Cancel access rights instantaneously
You can block a digital key card, fob or transponder in seconds. This is not only faster and easier than handling the loss of a traditional metal key, but is also far more secure than relying on locksmiths to replace mechanical locks. Digital keys not only help to mitigate security risks, but will also help reduce your annual facilities costs. If an employee or guest access privileges suddenly change, you can immediately block their digital key, or restrict their access.
Tracking and auditing
Keyless entry systems can automatically capture and store access data about your building. Now you can see who has entered your building, where they went, what time of day they arrived and how long they stayed.
Remote access
Keyless systems can be operated remotely using the SimonsVoss software, which makes managing access far easier when the physical office is out of bounds. For example, during the Covid-19 lockdown or in the case of a future local emergency, all of your digital keys could be temporarily cancelled to deter employees from attempting to gain access. Conversely, emergency access rights could be granted to personnel on the ground, in the event of an emergency situation.
If you want to control your security system remotely, while most of your workforce is off site, a SimonsVoss keyless door entry system has the technology you're looking for.
Commercial keyless entry locks
Keyless entry locks can be used in homes and public buildings, but they also excel in commercial settings including business headquarters, home offices, retail units and holiday rentals.
Any building that contains valuable assets, including sensitive data, can benefit from keyless locks and digital keys. With keyless technically in your arsenal, you can restrict access to certain areas of a building in seconds. In the event of a security breach, you can use the system's audit trail records to investigate who had access to sensitive assets and when.
The security of your building will be greatly improved on many levels. Traditional keys can be unlawfully duplicated but digital keys cannot be copied and shared.
Co-working spaces can benefit significantly from keyless entry systems. With keyless door locks fitted, building managers can quickly and cheaply establish, and secure, dedicated spaces for incoming businesses. Such agility and value for money can be significantly beneficial in co-working hubs. Independent commercial studio spaces within a managed building can be secured and run in a similar way, as can retail units and market traders within a foodhall.
How are keyless door locks installed?
Each keyless door lock is designed to slot into place quickly and simply without drilling or wiring, and can be installed in buildings which are old, new, small or large businesses, dedicated to one company or shared among coworking businesses.
SimonsVoss keyless lock cylinders are designed to be compatible with most euro-profile or multipoint mechanical lock cases. In practice this means you can remove the mechanical cylinder from the lock and replace it with your SimonsVoss digital lock A purpose built
SimonsVoss installation tool is included with all the hardware to make installation even easier.
Once your keyless locks have been installed in the entry points to your building/secured offices (including the lobby, lifts, garage and main corridors, for example) you are ready to connect your system together. Configure your digital cylinders to your software, either in situ or prior to installation back in your security office
How much do keyless entry systems cost?
Expect to pay a third of what a hard-wired door access control system would cost. An average keyless entry system includes keyless hardware , id medium (cards, fobs and/or transponders) and all of the necessary software accessories.
Digital access technology is scalable by design, meaning you can add additional software, door cylinders, accessories and users to your system, as and when required – up to the top end of the scale, with 60,000+ doors and users. Great if your business moves and expands into a larger office business with dozens of unsecured doors.
The SimonsVoss system offers security without the ongoing costs associated with mechanical keys. You will never need to splash out on replacement locks or cabling. Its batteries are long lasting, and replacement fobs, cards and transponders can be purchased
in small quantities, if and when required. All of which adds up to a great value for money access solution, which is designed to help secure the safety of your office, its contents and your employees.