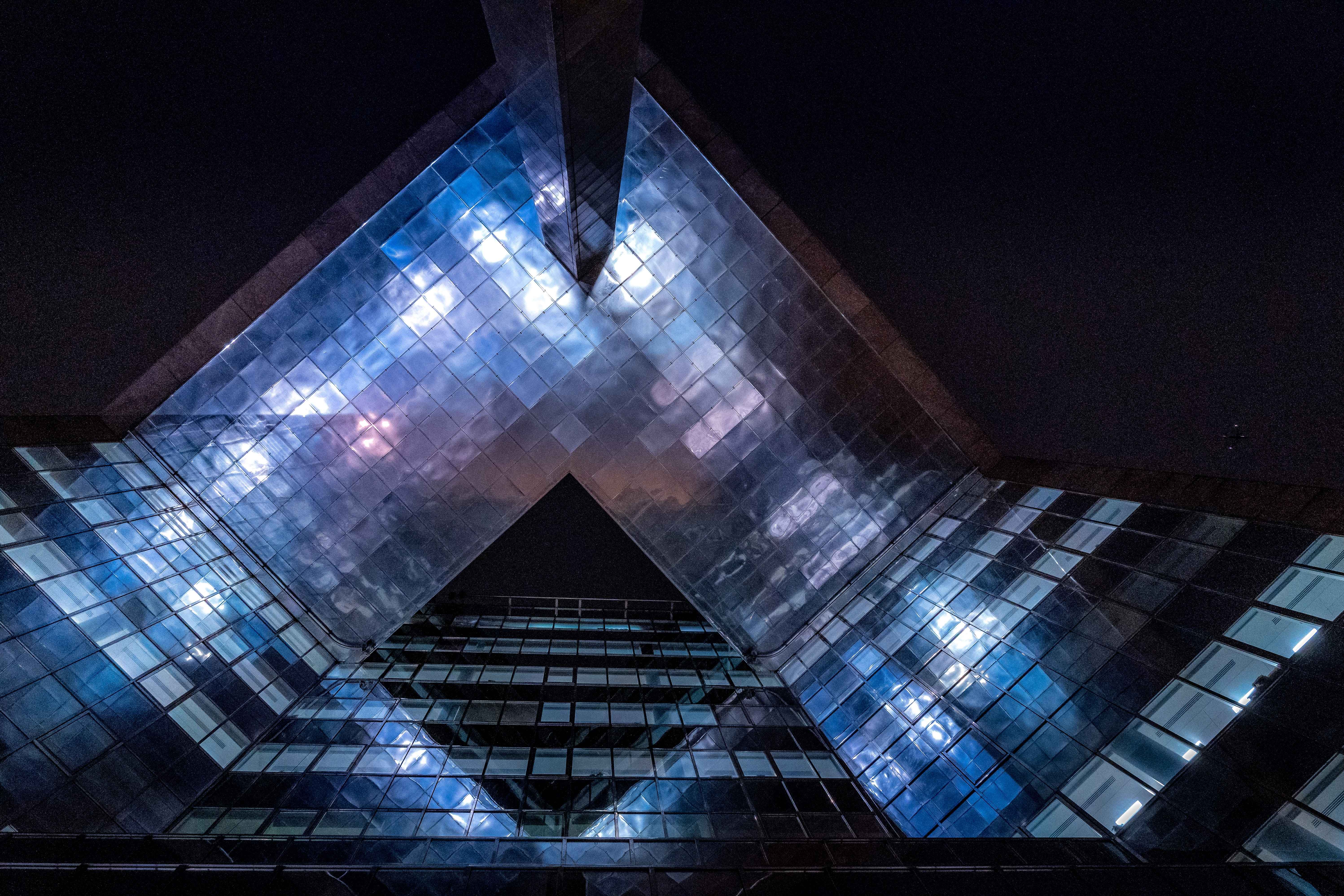 Why Businesses, Security Specialists and Locksmiths Choose To Work With Us.
ACCESS control grants authorised individuals access to buildings or areas. At the same time, it prevents unauthorised individuals from accessing certain areas.
The principle itself is a simple one, but having a company that fully understands the needs of a client, that can provide the very latest in keyless entry system and access control technology and deliver a quality, efficient and effective product is where SimonsVoss comes in.
For more than 25 years, our company and those who make up our dedicated and professional team have been working to make life and work safer for our many clients, as well as more comfortable, efficient and economical.
We have achieved this by revolutionising the classic mechanical locking systems with digital technology and integrating many additional functions.
But it is not just the products, the technology and what they can do that set us apart as one of the best access control companies in the UK.
The expertise and experience of individuals and collectively within our team creates the complete package for discerning customers.
"There are a number of key reasons why we choose the Simons Voss range of products as our first choice when it comes to wireless smart locking devices. We attach great importance to providing our clients with a secure, reliable and elegant solution that can be tailored to meet all of their requirements. Simons Voss have pioneered the revolution of the digital locking market by developing a superb range of smart locking devices from smart handles to euro cylinders and padlocks, that not only look incredibly well but also have industry leading battery life and a superior build quality. The unique approach by Simons Voss to work in collaboration and support their specialist partners such as ourselves ensures that the client receives a solution that not only meets their every requirement but can be hugely adaptable to their changing circumstances. I would have every confidence in the quality, reliability and security of the Simons Voss range of products and I am proud to support and promote their products in the Irish market."
Killian D'Arcy, MD Lock and Key
Meet our access control specialists
In addition to our enviable reputation, wide-ranging product portfolio and 25 years of experience – why else would customers choose SimonsVoss?
It is no secret in the world of business that people buy from (and into) people! We have a dedicated, professional team working with and for the customer. Their industry background and business credentials are second to none.
Let's meet them ….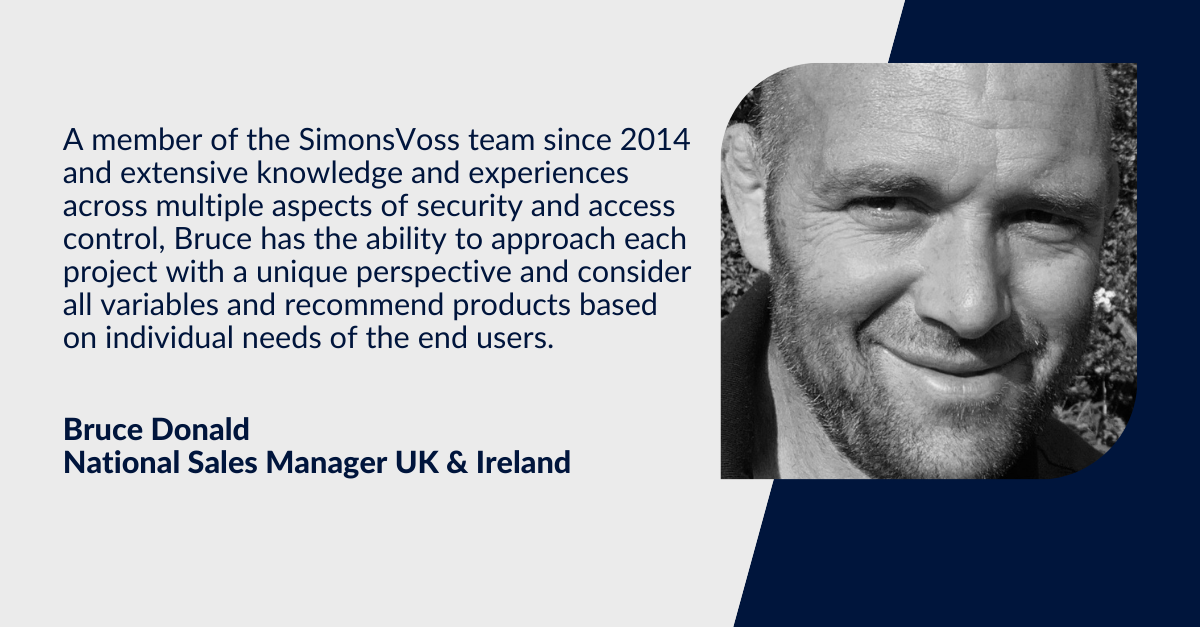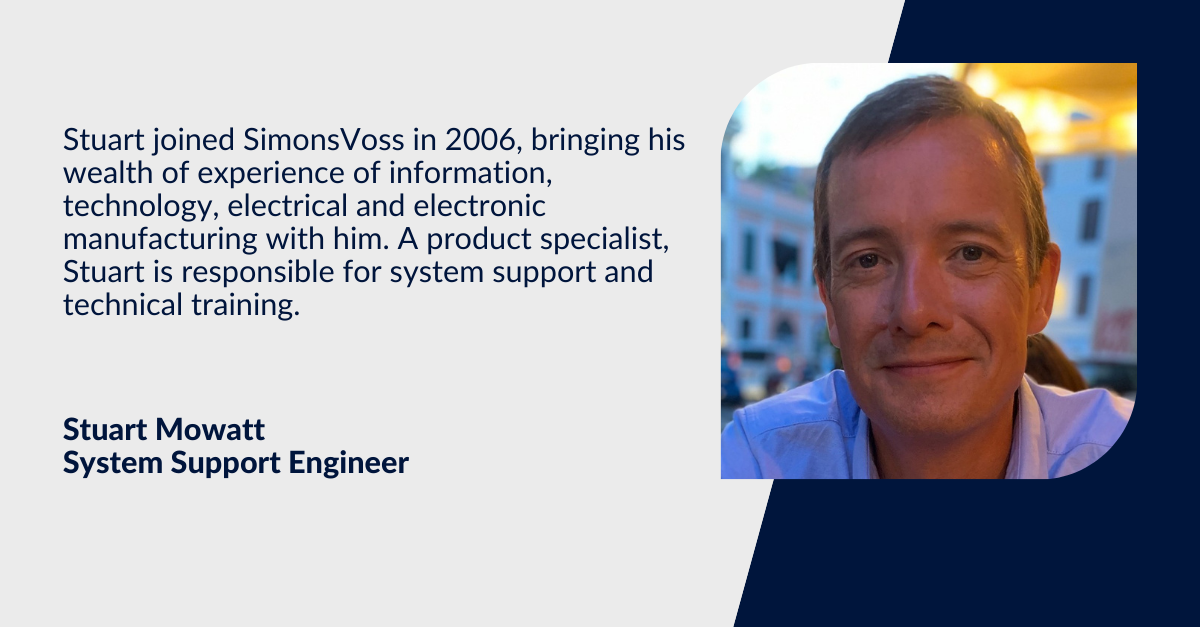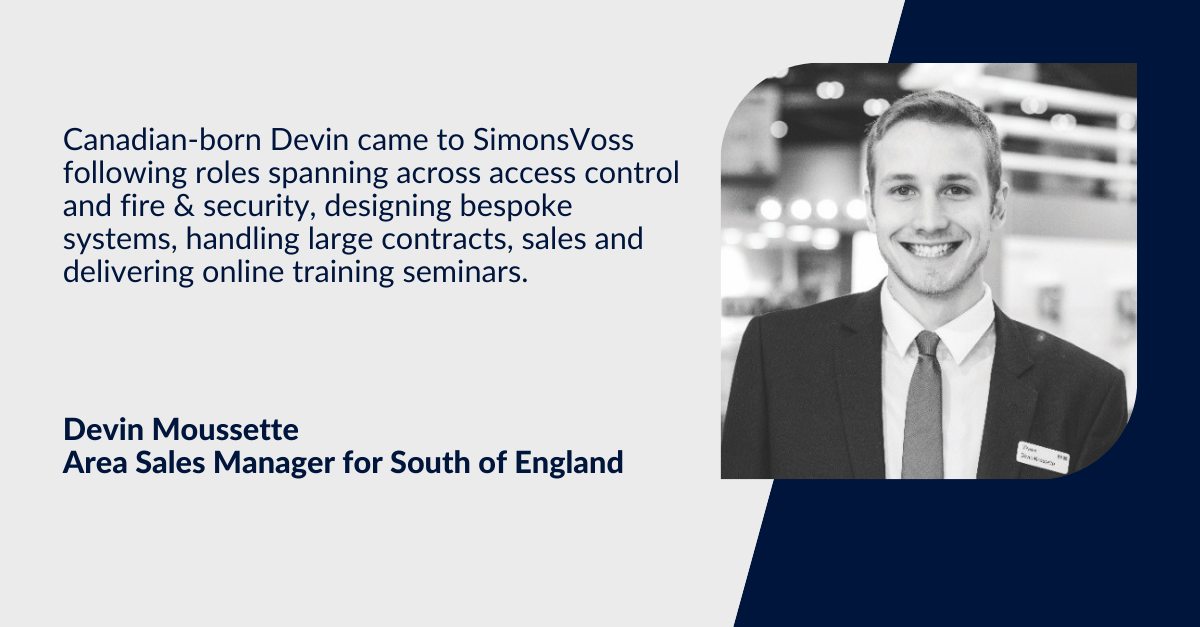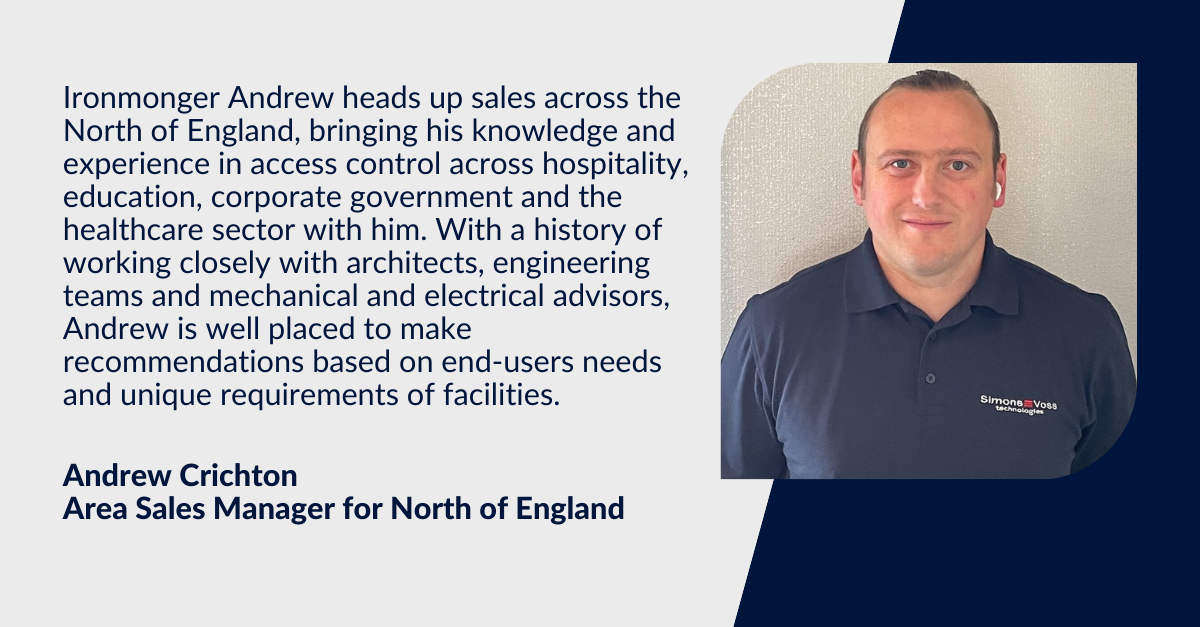 11 reasons people choose to work with us.
Along with our highly skilled and approachable team of individuals, there are many other reasons for making SimonsVoss the number one choice in keyless, digital and access control systems if you are a business, security specialist or locksmith.
Here are a few:
1. Since 1995, we have been applying world-renowned German engineering to our keyless entry systems, signifying quality and durability.
2. With an average eight-year lifespan, a SimonsVoss battery means less maintenance, in turn keeping costs down. As well as huge monetary savings, these batteries offer peace of mind in mains power cuts and when working from home for extended periods. The lifespan of SimonsVoss batteries translates into approximately 300,000 individual activations (unlocks / locks) of a cable-less digital cylinder lock.
3. Our short delivery times (in normal operations) mean that customers can order and have the product delivered, fitted and fully operational within an acceptable time scale.
4. Our systems are fully flexible and can be tailored to suit the individual customer – whether that is for one single door or up to 64,000 doors.
5. SimonVoss' wide range of products are not only quick and easy to install – which can help keep costs down in terms of man hours – but can also be retrofitted to most existing doors.
6. Thanks to an extensive product range we are able to offer a solution to pretty much any situation. Here is our product catalogue.
7. Strong VAR network of installers, who are fully trained on the SimonsVoss products.
8. With a strong SimonsVoss team here in the UK, end users, specifiers and installers can have access to quick and comprehensive support if required.
9. Our services can be fully integrated and seamlessly embedded within an existing building management system (BMS). SmartIntego Locking cylinders, SmartHandle, padlock and Locker Locks can be easily integrated into complex building management systems. Existing IT structures and multifunctional SmartCards can be used.
10. SimonsVoss is fortunate enough to work with numerous integration partners that can provide a solution for any requirement.
11. Our completely wireless electronic locking solution is designed to eliminate the worry, time and costs associated with managing buildings and facilities – giving all users peace of mind.
Why are access controls used?
Safety is always most important. Access control can greatly increase the protection of people, valuables and buildings. This can be educational establishments like schools or universities to which only authorised persons may have access, or office/public buildings or healthcare premises like hospitals and GP surgeries that house sensitive data or controlled substances.
As we have seen the needs of businesses and their staff change, particularly during the past two years, the pandemic has made way for increased choice in access control – both in person and remotely.
In the past, security personnel were often used as human access control, responsible for manually checking access and granting or denying access.
A more accurate and cost-effective solution is digital, electronic access control. Acting like a digital doorman, electronic access control delivers security and comfort by ensuring legitimate people have access while keeping uninvited guests out.
You tell the digital doorman which guests should be given WHEN and WHY access. The access control system ensures an optimal balance for a high level of security, convenient access and easy management. The complete system can be individually configured and adapted to the respective local conditions.